HCMC – Like many HCMC residents, foreigners living and working in the city have entered the new normal after the city relaxed Covid-19 restrictions.
Pamela Pascolo from Italy, an English teacher at AES International Bilingual School, said that although she feels relieved that mobility restrictions were eased, she is still not confident going out freely as the lockdown impacted her emotional and social well-being.
"I am happy to take it day by day. It is a transition period for me.  I am enthusiastic to come back to work and being able to visit my favourite shops again," Pascolo said.
Regarding the new anti-pandemic measures, Pascolo prefers the RAT (rapid antigen test) required as a standard measure to fully vaccinated teachers in international schools. She thinks it should be carried out allowing school's personal to self-swab rather than having someone else doing that for them.
The first thing that Pascolo did when the city resumed some essential services was going out to buy treats for her cats.
"I was thrilled that delivery services were back so I got my passport back from my agent and, after that I went to school dropping off all my legalized documents to finally apply for a work permit," she added.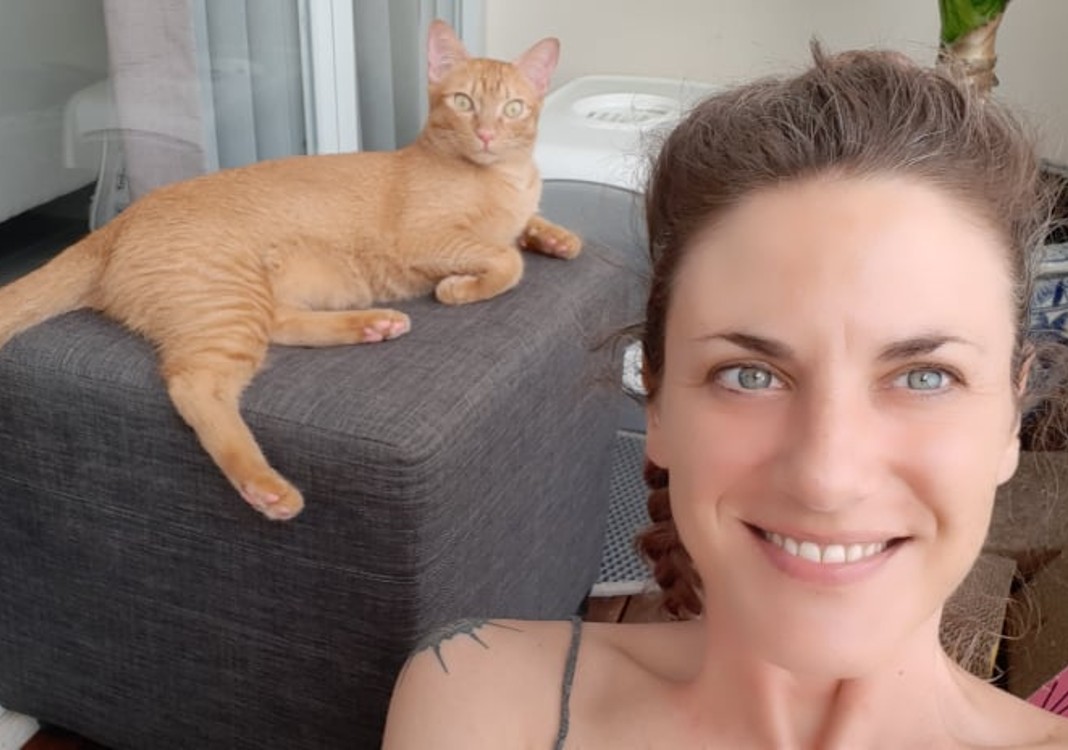 Australian Trevor Long, general manager at Saigon Motorcycle, said life has been pretty much back to normal for him.
"Back to business and quite busy getting everyone back on the road. I'm not sure yet how this green card system is going to affect us but so far all is good," he shared.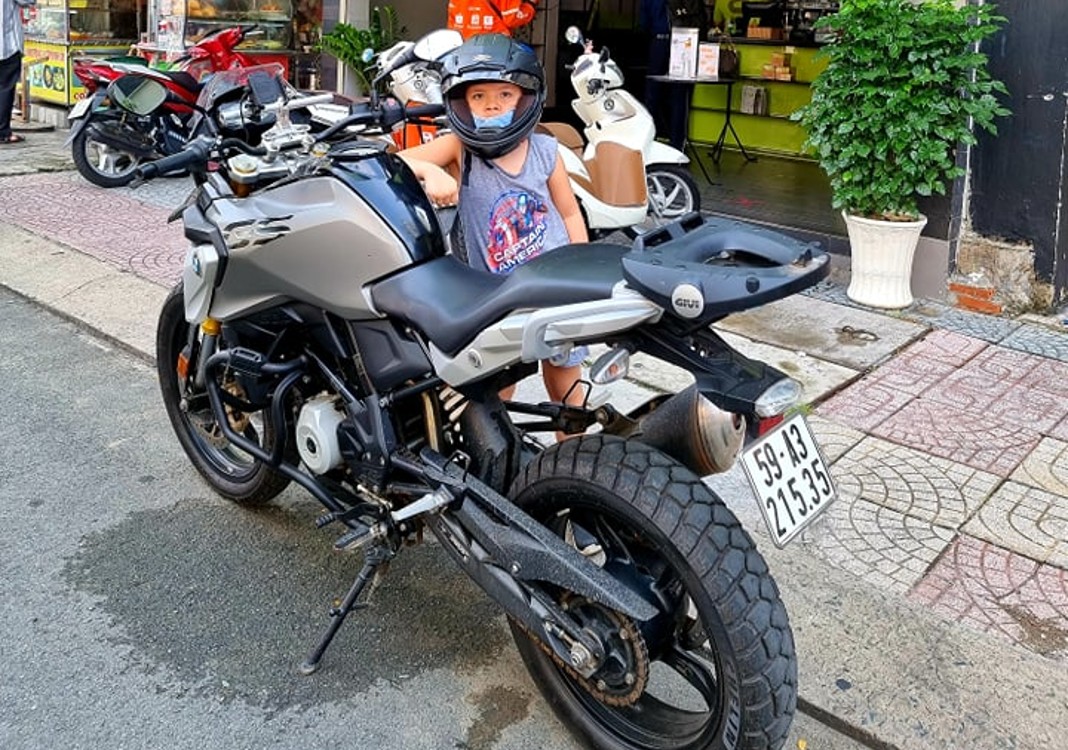 According to Long, Saigon Motorcycle had a lot of motorcycles abandoned as many expats left Vietnam and could not return their rentals, so his first few days was retrieving them.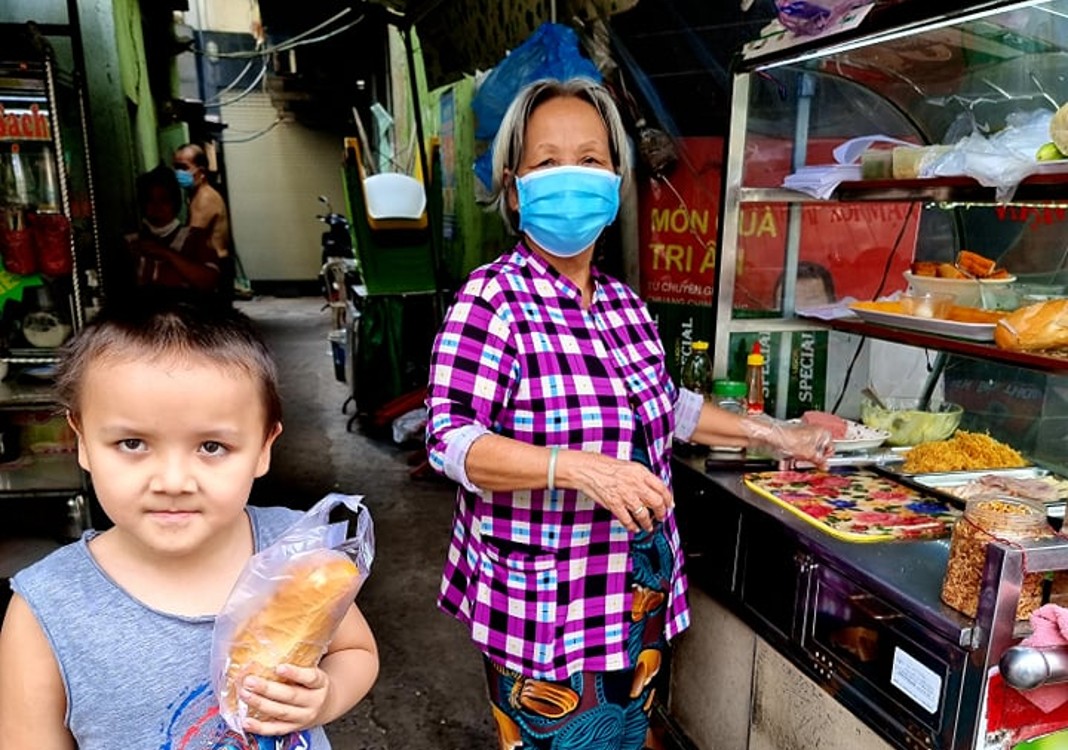 Valentine Constantinescu from Romania said he and his Vietnamese wife, Thien Ngan, have lost their pet hotel, restaurant and lounge as they couldn't afford rent for so many months with no income.
As avid animal lovers, they opened their pet hotel, La Vita Canina, in December 2019, just one month before the Covid-19 pandemic struck. Valentine said that they had trouble opening it, but they managed to get their name out there during the winter holidays when many people often travel and therefore, they need a safe place for their dogs and cats.
"We gain a very good reputation fast, so during Tet 2020, we were already 60% full, after only one month of opening. But after that, the pandemic hit Vietnam and people weren't able to travel anymore, which meant no furry customers for us, literally zero income," he said.
So they opened a small restaurant on the location, serving for lunch times. They rapidly gained a reputation for their food too, so they expanded the restaurant developing a bar and a lounge.
"We had events, parties. I had even opened a free Vietnamese club for foreigners as well as a free English club for locals. It was starting to be something very unique: a pet hotel where the dogs would play all day long on their playground, a restaurant with local and foreign food, a bar and lounge plus a free language club, all at the same location," Valentine said.
"But it was very unsteady. Restrictions were on and off, debts had to be paid…and now the last lockdown was the final blow for us, unfortunately. We had to terminate the house contract and cut our losses as much as we could," he continued.
But Valentine said during the last lockdown, he enjoyed the time with his wife to the fullest. It was, in some way, a pleasant break.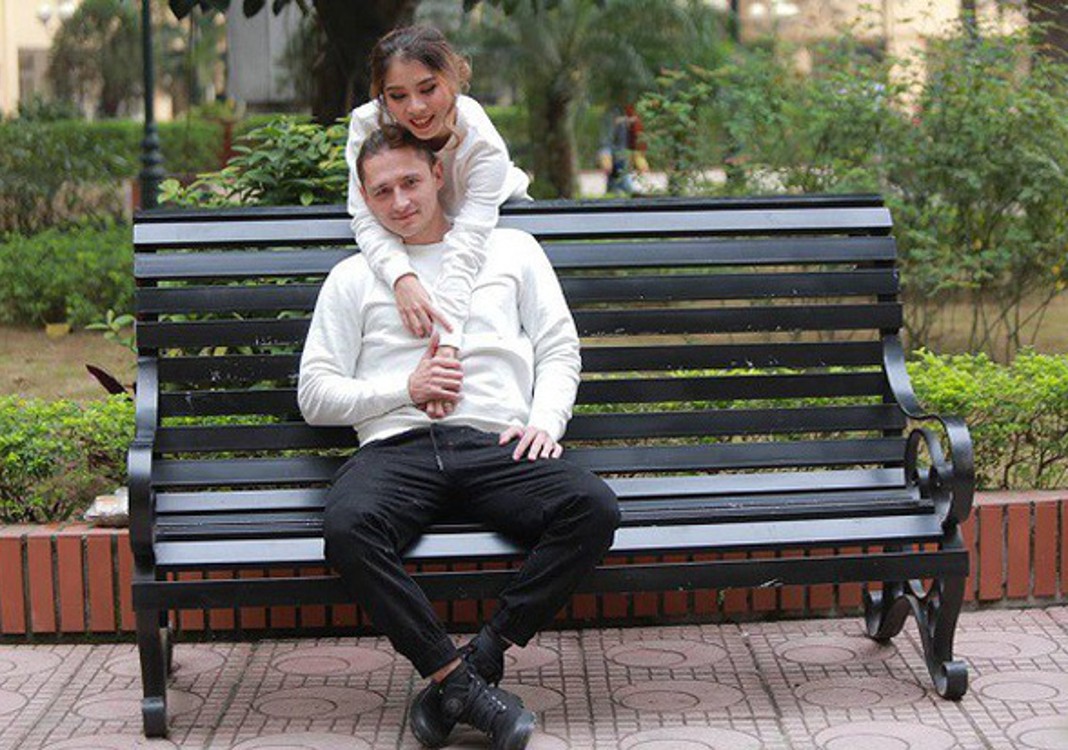 "We loved spending all 24 hours of the day with each other, doing nothing besides talking and chilling!"
At the same time though, he opened some private online English classes to make ends meet. He has been teaching English in Vietnam for 17 years. He also developed his TikTok account, where he post his short videos in Vietnamese about his life here.
"Vietnamese people seem to love my videos. I got a lot of followers in just a couple of months of posting," Valentine said with excitement.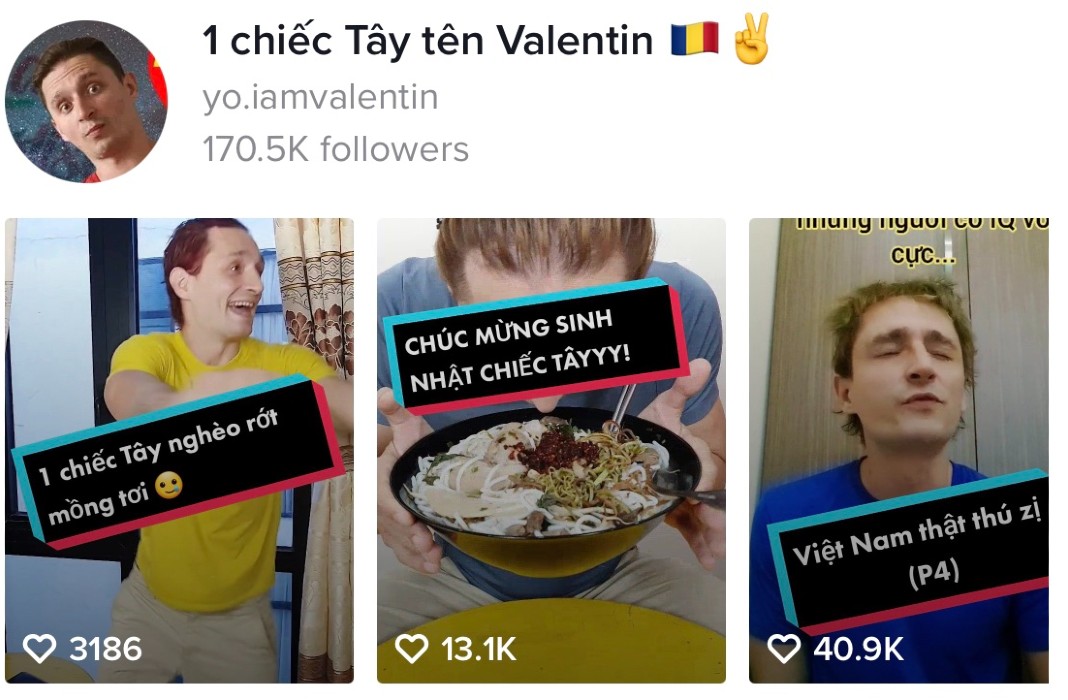 When activities in HCMC return to normal, Valentine said he feels relieved more for all the people that had suffered not only financially but mentally and emotionally during this lockdown.
"Most people find it very hard to stay inside for so long time, and I am happy that they can finally start going back to normal little by little. I believe the measures were necessary, but the sadness and the terrible things that everyone had to suffer and still is, actually…that saddened me.
"So I can say I am feeling full of hope for everyone now, and can hardly wait for everything to come back to the way it was before as soon as possible. Maybe even sooner than the official promise for the middle of January?"
When the city resumed several essential services, he had a new haircut and went out for bun bo Hue, hu tieu and pho. He also got other things at supermarkets. "Because they were empty, otherwise I would have avoided them. I still don't venture into crowded places," Valentine said.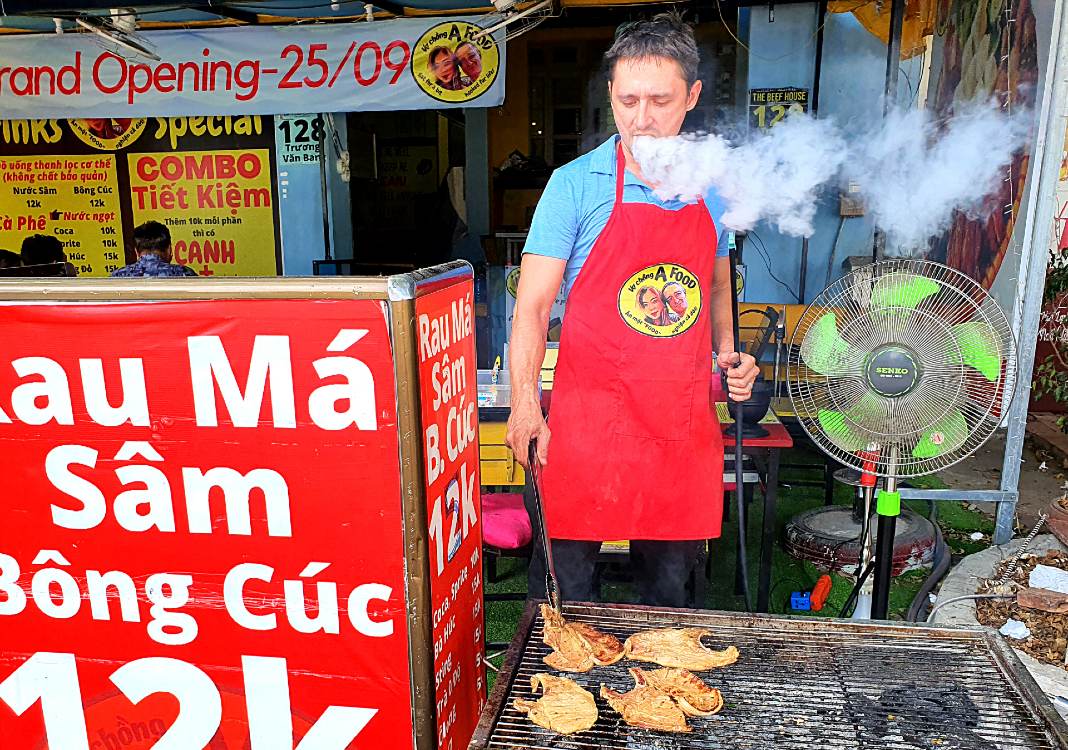 Talking about how his life is like after HCMC relaxed social distancing measures, Karim Schneider said: "Getting used again to the life we had in the previous months. Small steps to start again. I am tasting new fragments of freedom and I'm appreciating the sensations that were frozen in these weeks.
"What I missed while I was locked in the house the pleasure of going out the sun on my face. As I went out I realized that I missed so many more things that I didn't realize while I was stuck in the house," he continued.
According to Schneider, these months have been intense and strange for everyone. They have left marks in our lives. "I think it's very important that we don't forget what we've been through. What we missed while we couldn't get out but above all try to follow what we promised ourselves," he said.
Discussing how feels when he can return to work and other activities in the new normal, Schneider said: "Honestly it was a bittersweet feeling. On the one hand it was great to get out in the fresh air to feel again the wind on your face when you ride your scooter the smells and sounds of the city that, like a giant stretches to wake up, starts living again. Nice to see different faces (even if they are hidden by a mask) and to greet with a nod of the head the neighbors after so many weeks we have not seen each other."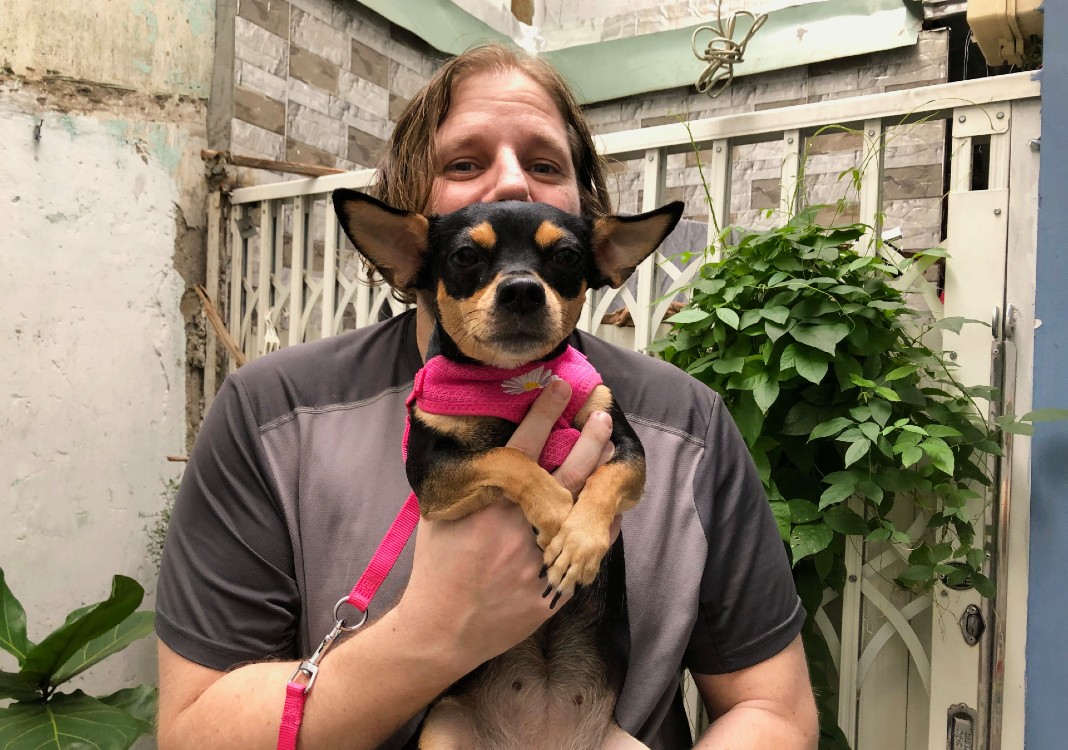 Schneider said all things he associates with the beauty of Saigon that made he falls in love with the city so much on the other hand there is also a bitter taste seeing so many stores still closed. Signs on the shop windows indicate that the places are free to be rented, while the school near his home is without the noise caused by the children.
"These things are small wounds I can't help thinking about the children who can't meet their schoolmates, the many people in economic difficulty, the people who have suffered, the people who had to say goodbye to their loved ones too soon. This thing makes me feel really bad but I know that slowly all these wounds can heal," he noted.
The first things that Schneider you did when the city resumed some essential services was checking off his "To do list" and a mixture of various activities of various kinds.
In no particular order, the activities that he had entered are: to make the expense, to make a walk, to make a turn in motorino, eat a pizza, fix the motorbike (in particular inflate the tires), take pictures of people in the street and finish the paperwork for the wedding organizing charity activities for Viral Kindness.
He also visited the doctor, bought treats for the puppy and the kitten, watched sunrise and sunset on the streets, smiled, got a new haircut, and met friends.
"Some of them I managed to delete from the list while on other items. I'm still working on it nice. However to have these things to do and be able to enjoy those moments aware that in their own way are special," he said.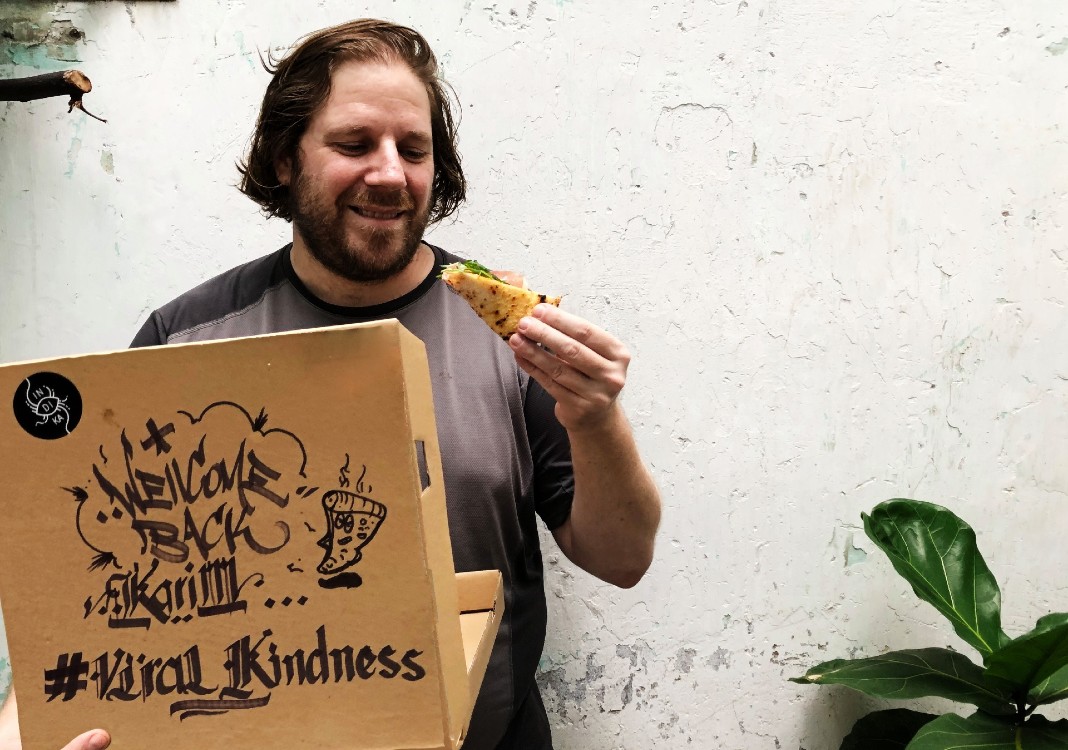 Derek Johnstone, an English teacher at the British Council HCMC, said he was very happy to be able to buy things from a GS25 convenience store and be able to run in the park after the city relaxed coronavirus restrictions.
Johnstone is a teacher and is working online so the relaxation of restrictions has not affected his job so far.
"I hope I can go to school to teach soon, even if the students are still learning online," he said.
When HCMC lifted travel restrictions, the first things that Johnstone did were buying bread and milk and going for a run in the park.
Besides, he bought hair clippers from Lazada a few weeks ago so he could give himself a haircut.
"I don't have much hair nowadays, so it is easy for me. Extra. I want to go to the gym but I need to download an app to book an appointment. I have downloaded this but I can't get the app to work," Johnstone said.