Born as the eldest brother into a family with three children in Bo Trach District, Quang Binh Province, Nguyen The Phong, 11, unluckily suffered from polio when he was young.
During the days staying alone at home, Phong managed to practice writing from lessons on TV by holding a pencil with his weak right hand and his mouth and moving his chin to write letters on the paper. With great effort, he could read and write ABC's to the surprise of his parents.
Phong then asked to go to school, and he was allowed to learn at an elementary school near his house. Every day, his father rides him to school. In the class, with the help of his teachers and classmates, Phong lies on a table placed at the end of the class with books, notebooks, pen and ruler placed in front of him. Despite his physical disability, Phong's writings are still very good.
Phong has never missed any class over the past four years. His effort pays off: he is an excellent student in the last two school years. He told thanhnien.vn that he would try to study as hard as he could to become a doctor to be able to help unlucky people like him.
A young lady with a heart of gold
Nguyen Thi Thuy Duy, 25, who lives in Vung Liem District in Vinh Long Province, has been active in charitable work over the past five years. It is worth noting that she has registered to donate her organs after her death.
Duy told thanhnien.vn that her first charitable trip was collecting and donating used clothes to poor people. Later, together with her friends, she cooked porridge and bought loaves of bread for people in need.
In 2020, Duy raised funds to support old and sick people, and grant scholarships to poor, industrious students. So far, she has raised over VND200 million, necessities and books to help poverty-stricken people and students in many localities in the Mekong Delta.
Also in 2020, Duy registered to donate her organs after death at Cho Ray Hospital in HCMC. One year later, after receiving an organ donation card, she told her parents about her noble deed. To her surprise, instead of rejection, they agreed with what she had done and were even proud of their daughter.
The 8th Vietnam-Japan Festival in HCMC
The 8th Vietnam-Japan Festival with 12 major events will be held at different places in HCMC from February 25 to March 31 this year.
As 2023 marks the 50th anniversary of the establishment of diplomatic relations between Vietnam and Japan, the 8th Vietnam-Japan Festival – the biggest of its kind themed "Holding hands together, looking forward to the future, reaching out to the world" – is thus jointly held by the HCMC Department of Foreign Affairs and the Consulate General of Japan in HCMC, said Tran Phuoc Anh, director of the Department of Foreign Affairs.
This year's festival will have 12 main events. Accordingly, a series of programs for commerce, gastronomy and tourism exchange; promotion of Japanese and Vietnamese products; and Vietnam-Japan cultural and artistic exchange will be held on February 25 and 26 at September 23 Park in District 1, HCMC.
Meanwhile, another series of conferences on trade promotion and outbound tours of Japan; Vietnam-Japan culture and gastronomy; and trading connection will be held on March 1-31 at Bach Dang Park in District 1, along with the manga book festival and the decoration events in celebration of the 50 years of diplomatic ties between Vietnam and Japan.
There are some 2,000 Japanese companies operating in Vietnam, and around 20,000 Japanese citizens working and living in the country, vietnamplus.vn reported.
Japanese man shows affection for local Vietnamese culture
Since 2022, Ha Giang Province has become a regular destination for Yasushi Ogura, a Japanese citizen, as this Vietnamese northern upland province boasts magnificent landscapes and is home to 22 ethnic minority groups with a diverse traditional culture.
Every month, the 66-year-old flies from Tokyo to Hanoi, takes two bus trips and one motorbike taxi ride to Lo Lo Chai, a hamlet nestled in Lung Cu Commune, Dong Van District, Ha Giang Province, laodong.vn reported.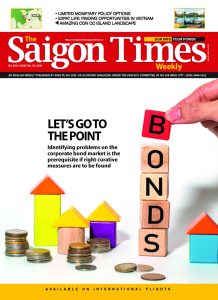 Ogura, who the locals lovingly refer to as "the Japanese who loves Ha Giang and the Lo Lo culture", invested a big sum of his savings in setting up Cuc Bac (Northernmost) Café and let a Lo Lo family run the business.
The café, which offers a splendid view of the mountains and features the local culture of the Lo Lo ethnic minority group, is now among the must-visit spots in Lo Lo Chai.
He shared that community-based tourism is one of the ways to preserve and develop areas like Lo Lo Chai, with its diverse culture and enormous natural resources.
Ogura also teaches locals in the hamlet how to do business and communicate with tourists, in addition to offering financial support to some households to implement more hygienic and effective farming.