The Vietnam International Textile and Garment Industry Exhibition (VTG) will make a comeback in HCMC on September 21 after a two-year suspension due to the Covid pandemic. The four-day expo will feature numerous manufacturing solutions and technologies which will contribute to apparel firms' post-Covid recovery and development.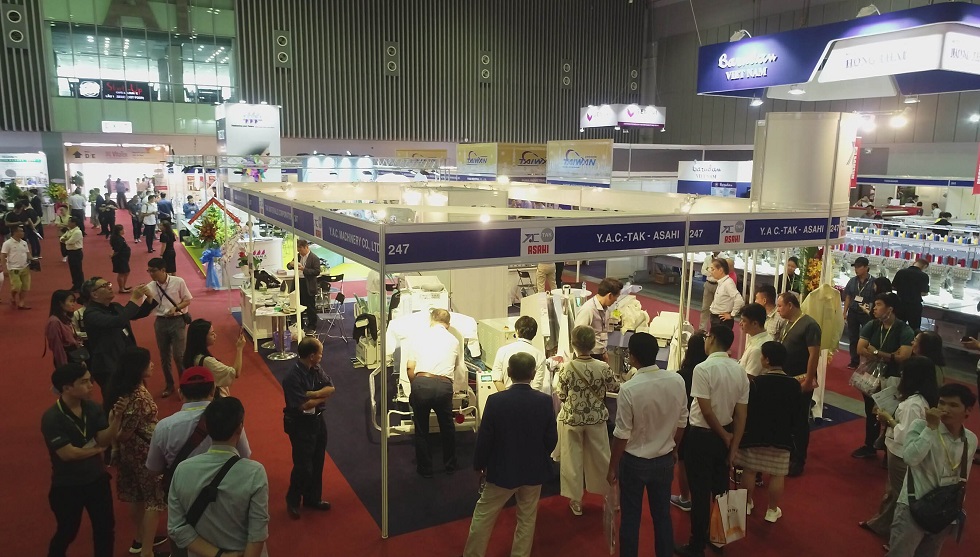 This year's event will also offer online interactions for buyers and traders who cannot come to the Saigon Exhibition and Convention Center (SECC) in District 7 in person.
VTG 2022 will introduce the latest solutions and advanced technologies to local enterprises active in the textile and garment industry to help them upgrade their entire apparel production chain.
Access to over 200 international brands
A representative of Hong Kong's Yorkers Trade and Marketing Service Company as the organizer of the exhibition said that despite many difficulties caused by the pandemic and global uncertainties, VTG 2022 has seen over 200 international brands from 14 countries and territories register to join.
These exhibitors come from China, Germany, Hong Kong, India, Italy, Japan, South Korea, Singapore, Taiwan, Thailand, Turkey, Britain and Vietnam. The leading firms active in the industry are ready to come back to showcase automatic machines that help ramp up productivity in the textile and garment industry.
Among them are Hoang Ma, which is one of the leading smart factory solution providers, JUKI, PEGASUS and SIRUBA.
Other famous brands include TAJIMA, a manufacturer of embroidery machines; SUPREME, an automation solution supplier; and cutting and sewing machinery providers such as COSMA, YYC, WINDA and BOK.
The event will also see the participation of many manufacturers of high quality fabric and fiber, including MADEIRA, MORIRIN and SHEICO; smart printing solution providers such as EPSON and SANXIN; producers of finished goods such as VAV and POLTEKS; and multiple suppliers of hi-tech clothes hanger systems such as INA.
All of them will exhibit their latest products and highly effective solutions that will contribute to perfecting the apparel sector's production chain.
The leading organizer of exhibitions and fairs in Southeast Asia and East Asia for over three decades said that during the four-day exhibition, a series of seminars and workshops will be held. Speakers from industry associations will share professional knowledge and experiences aimed at benefiting participants.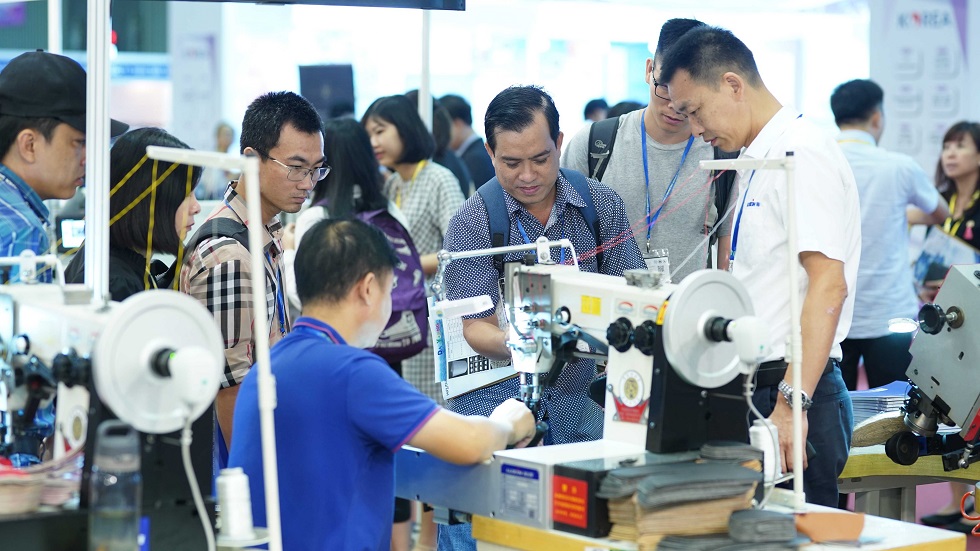 A highly potential destination
After Vietnam fully reopened its doors to international visitors, the local market has quickly adapted to the new normal and is back on track after the pandemic.
Apart from the advantages of several free trade agreements such as EVFTA and CPTPP, the Government's efforts in formulating many preferential policies and incentives have paved the way for foreign capital flows into Vietnam.
Statistics from the Ministry of Planning and Investment indicated that in the first half of the year, Vietnam attracted over US$14 billion in new foreign investment approvals. The result has stimulated international investors to eye and tap the Vietnamese market, as well as resume their operations.
As for the textile and garment industry, Vietnam is considered one of the world's leading manufacturers and exporters. The country's apparel exports in the first half of 2022 totaled some US$22.3 billion, up 17.7% year-on-year. Analysts said that the growth was fairly high amid challenges facing the global market. Though many difficulties are expected to face the local market for the rest of the year, Vietnam might fulfill its target to achieve US$43-43.5 billion from textile and garment exports this year, according to industry experts' predictions.
The high export revenue, coupled with high-quality Vietnamese products at competitive prices, has recently made the country's textile and garment industry more attractive to foreign investors. Market trends and the post-Covid recovery of global exporters will lead to a boom in the apparel sector in the coming time.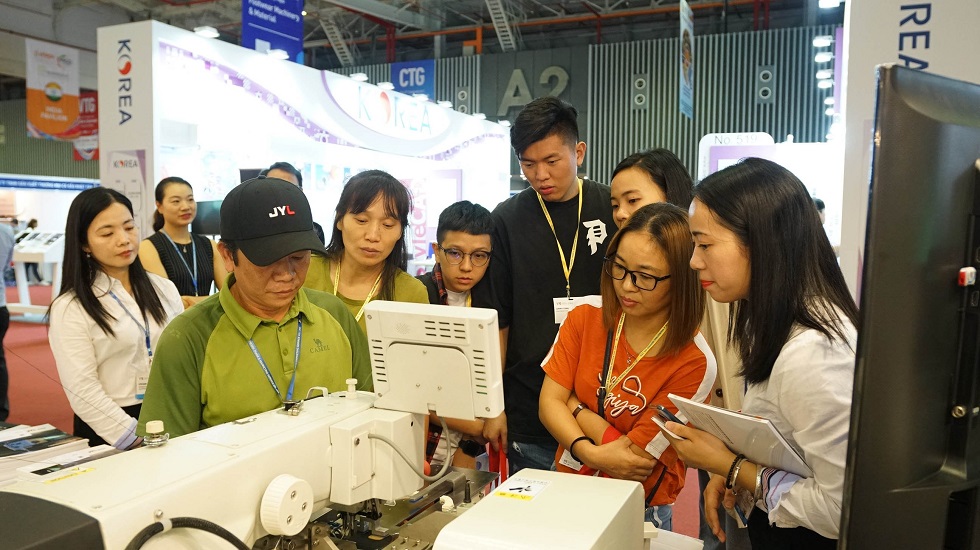 "VTG 2022 will become an ideal platform of Vietnamese apparel manufacturers in the process of looking for solutions and tools to promote the industry," said Judy Wang, chief executive officer at Yorkers.
At the event, visitors can access advanced domestic and international industry solutions, update market information, exchange knowledge and sound out cooperation opportunities.
For further information, please visit the website https://www.chanchao.com.tw/vtg/