Ly Son Island off the coast of Quang Ngai Province in Central Vietnam is said to be the "azure island" as the seawater is so azure and pure that it gives visitors a feeling of seeing through the seabed. Dip your hands into the water and you'll feel the coral reefs beneath, it seems!
Ly Son Island, a.k.a. Cu Lao Re, is about 15 nautical miles (24 kilometers) from the coast of Quang Ngai.
On an area of 10 square kilometers, Ly Son is endowed with a host of mesmerizing scenic spots, ranging from historical relics to pagodas, temples, water wells and caves. Prominent among them is Sa Huynh archeological site.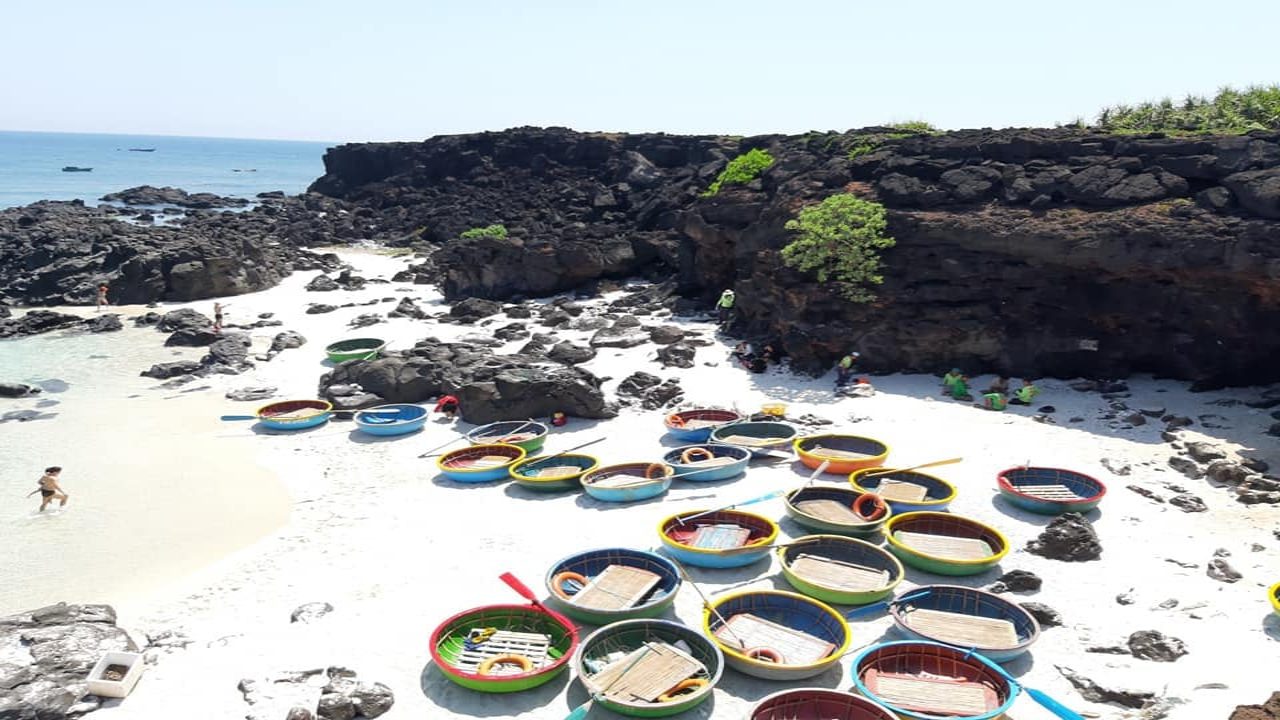 The island was formed by volcanic eruptions millions of years ago. The soil on the island is therefore suitable only for the cultivation of garlic and onion. Viewed from above, garlic fields on Ly Son paint beautiful pictures of white and green of the plants growing on them.
A complete narration of Ly Son cannot be done without mentioning coral. Coral reefs in the area of Ly Son are so abundant that many of the dead ones are washed ashore to form several rows along the beaches. Schools of fish in different shapes, sizes and colors are often seen swimming through the reefs. That is also what makes a visit to Ly Son outstanding from a trip to other sea or island destinations.
Many islanders on Ly Son are seasoned seafarers and all keep a smile on their faces. They have quite a few stories to share with visitors, from seagoing experience and local lifestyles to dishes on the island and goods brought to their residence from the mainland.
It's true to say that Ly Son is a "paradise" in Vietnam. The beautiful island seems to be the meeting point of dreams of both the sky and the sea. Romantic scenes, hospitable residents and peaceful lifestyles, all combine to create what is typical of this island in Quang Ngai.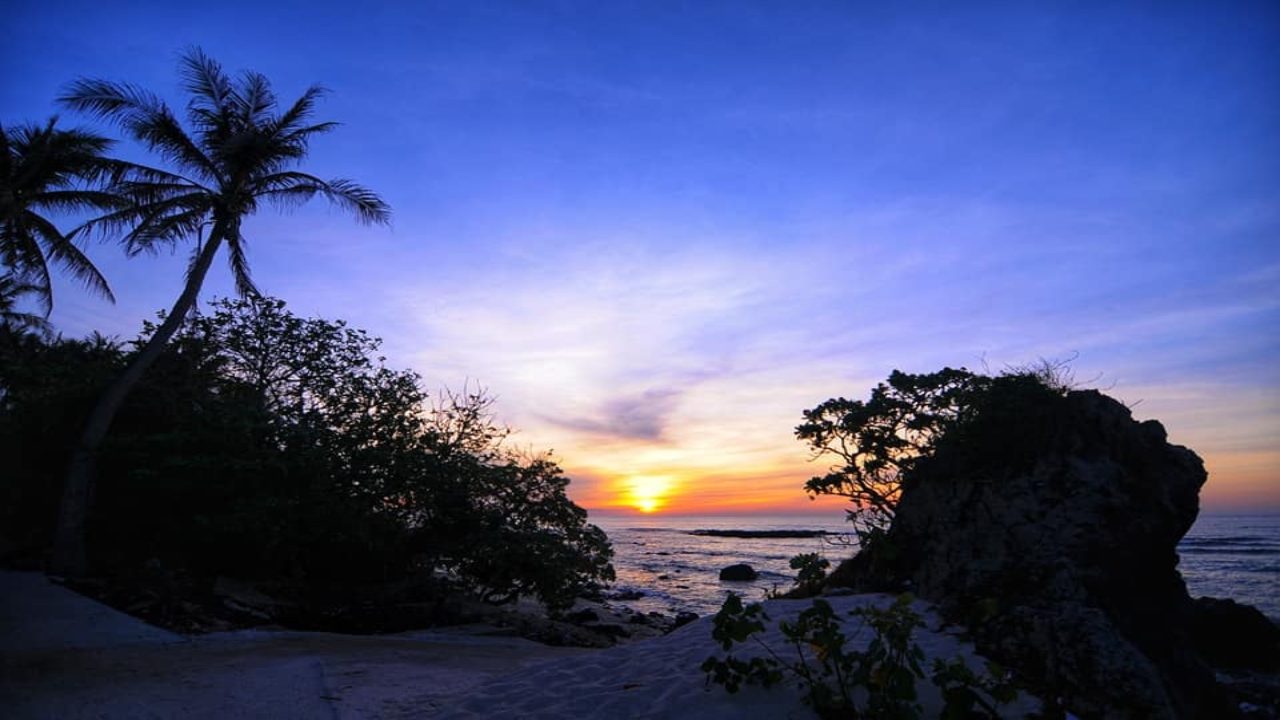 A visit to Ly Son Island is a multipurpose trip: it is not only a beautiful venue which entails natural characteristics of volcanic formation but also a place where the nation's cultural and historical traits can be seen and told.