Driven by an extraordinary passion for lottery tickets, Nguyen Minh Duc, a 62-year-old resident in District 3, HCMC, has maintained his habit of collecting them for over two decades. He has collected around 300,000 vintage lottery tickets of various types, weighing nearly a ton.
These tickets were historically significant and rare and unique in their type, with beautiful numbers and series. Among them, the most precious lottery ticket was bought in France and issued in 1937 for three countries: Vietnam, Laos, and Cambodia.
He told the Tien Phong news site (tienphong. vn) that he had spent nearly VND3 billion buying hundreds of thousands of vintage lottery tickets.
A house offering 300 free beds for poor patients
A three-story house with a total floor area of some 1,200 square meters in Long Thanh My Ward in Thu Duc City (HCMC), about one kilometer from the HCMC Oncology Hospital-Campus 2, has just been opened to serve poor cancer patients and their relatives.
Nguyen Minh Tuan, manager of the house, told vnexpress.net that the owners of the house lost their relative because of cancer, so they decided to build this house to offer free beds as a way to ease part of the burden for poor patients undergoing cancer treatment at the hospital.
A small room on the ground floor is used as the office and reception. Each floor has a kitchen, which is equipped with kitchenware, tableware, stoves and a water dispenser, and four restrooms. Beds and bunk beds are placed in the remaining area of the house, capable of accommodating up to 300 patients and their relatives.
Guests of the house are provided with clean mats, blankets and pillows for use free of charge. They can also use rice, milk, fruits and instant noodles available on the shelves on each floor gratis thanks to the generosity of some philanthropists.
Tuan said he would cooperate with a soup kitchen when the number of lodgers was higher.
A Bachelor of Law at the age of 78
Ngo Ton Duc, who was born in 1945 in Hanoi, has just finished a bachelor's degree at the Hanoi Law University, thus holding the record as the oldest Bachelor of Law at this school.
In 1975, at 30 years old, Duc took the entrance exam to the Faculty of Manufacturing Engineering at the Hanoi University of Science and Technology.
More than four decades after graduation as a manufacturing engineer, he started to study at the second university when he was 73 years old.
During five years studying at the Hanoi Law University, Duc went to school as regularly as he could and often stayed up late to study at home. Thanks to his great effort, he could graduate magna cum laude, becoming a Bachelor of Law at the age of 78.
The septuagenarian told vnexpress.net that he would continue his study by registering to follow a lawyer degree course for two more years.
Hue celebrates UNESCO recognition
The People's Committee of Thua Thien-Hue Province organized a ceremony on June 17 at Ngo Mon Square in Hue City to celebrate the UNESCO recognition of the Complex of Hue Monuments and Hue royal music.
The event was attended by Politburo Member, President of the Ho Chi Minh National Academy of Politics, Chairman of the Central Council of Theoretical Studies Nguyen Xuan Thang, Deputy Prime Minister Tran Luu Quang, and representatives of UNESCO and other international organizations in Vietnam, according to the VGP News website (baochinhphu.vn).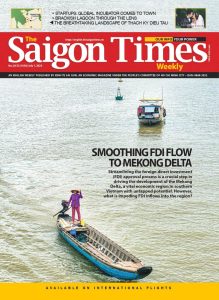 The Complex of Hue Monuments was recognized as a World Cultural Heritage on December 11, 1993, and the Hue royal music gained that title on November 7, 2003.
Thua Thien-Hue is the only province in Southeast Asia to be home to five UNESCO-recognized cultural heritages, including the Complex of Hue Monuments, Hue royal music, Woodblocks of the Nguyen Dynasty, Imperial records of the Nguyen Dynasty, and Literature on Hue Royal Architecture.