Unlike the center of Sapa, which is being commercialized with many man-made constructions, Hau Chu Ngai still retains its original beauty and is an ideal destination for chasing clouds.
Hau Chu Ngai is about 7 kilometers from the center of Sapa Town and located at more than 1,600 meters above sea level. Tourism in Hau Chu Ngai has not been developed much.
The road leading to Hau Chu Ngai is difficult to negotiate as it is narrow and bumpy. Along the roadside, Hau Chu Ngai seems to contain a whole valley of clouds, making tourists feel like they are immersed in an endless sea of clouds. However, this can limit driving visibility.
The days with low temperatures, high humidity and sunshine are ideal for successful "cloud hunting" moments. These days, Hau Chu Ngai appears impressive with a vast sea of white clouds. Dawn and dusk are the ideal times for hunting clouds.
Hau Chu Ngai still retains the primary and wild beauty of a peaceful mountainous region, which differs from the bustle of the center of Sapa Town. There are not many human interventions, so besides a few accommodations, food services in Hau Chu Ngai are almost non-existent.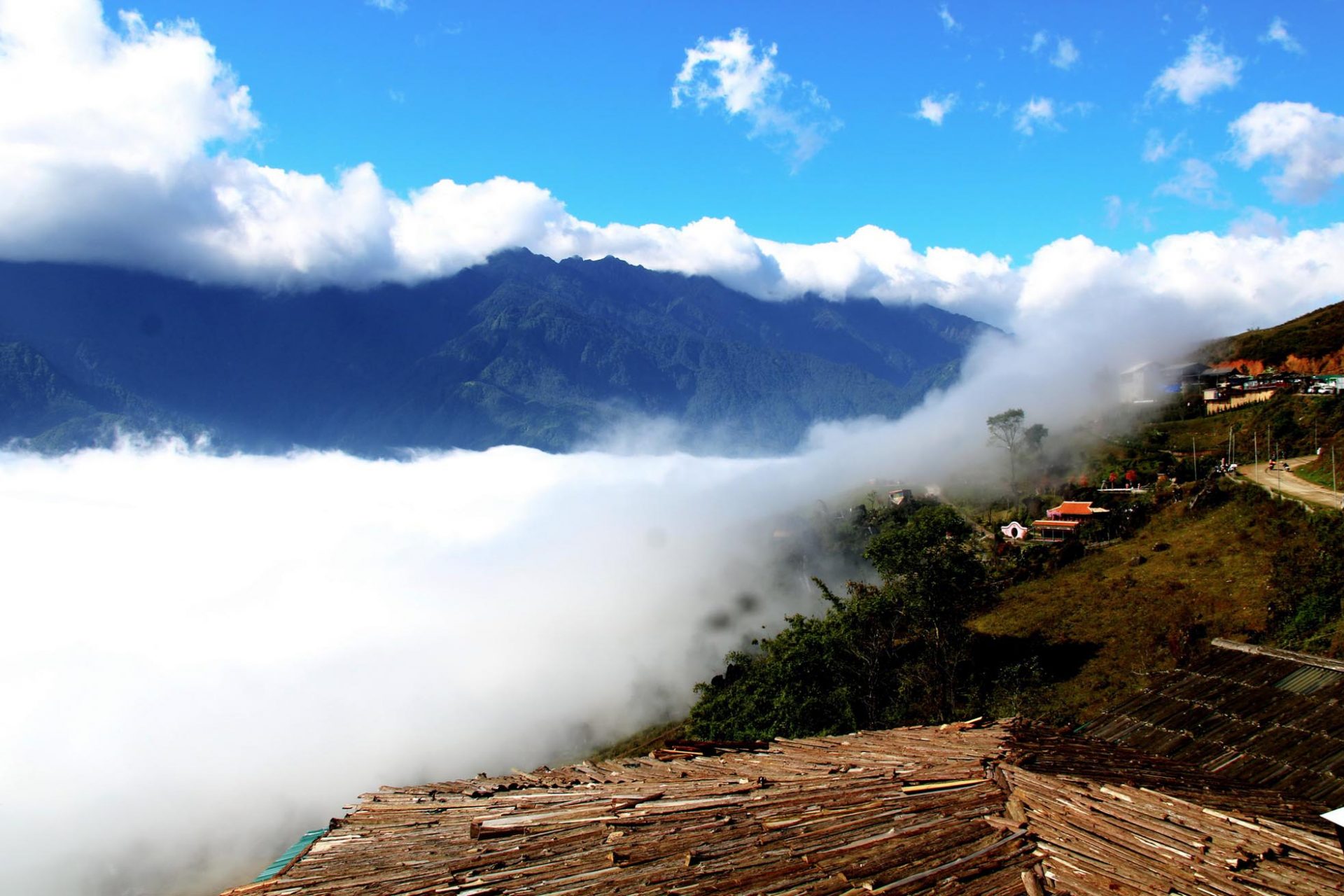 Even the phone signal is limited there. Therefore, in Hau Chu Ngai, tourists will be fully immersed in unspoiled nature, the majestic mountains and forests.
Most of the people living in Hau Chu Ngai are Mong ethnic people. The life of villagers is simple and quiet. In addition to relaxing, hunting clouds, and enjoying the pristine and majestic natural scenery, visitors can discover and learn about the cultural identity of the Mong people. The most appropriate way to experience Hau Chu Ngai is to walk around the village, chat with the people there and take pictures in the village.