Nestled amidst the breathtaking natural landscape of A Luoi highland district, A Nor Waterfall has become a captivating tourist destination for weekend travelers seeking to bask in the fresh atmosphere and escape the hustle and bustle of urban life.
Located in Hong Kim Commune, A Luoi District, Thua Thien Hue Province, reaching A Nor Waterfall involves a journey through different passes. However, this journey is rewarded with the opportunity to admire the majestic scenery along both sides of the passes.
Among these passes, A Co Pass stands out as a miniature wonderland, with one side offering views of a deep abyss and the other side showcasing an imposing mountain range. Once travelers reach the center of A Luoi District and cover a distance of about three kilometers, they encounter a signboard guiding them to the direction of A Nor Waterfall. Along the path leading to the waterfall, they are treated to views of traditional stilt houses nestled amidst lush foliage.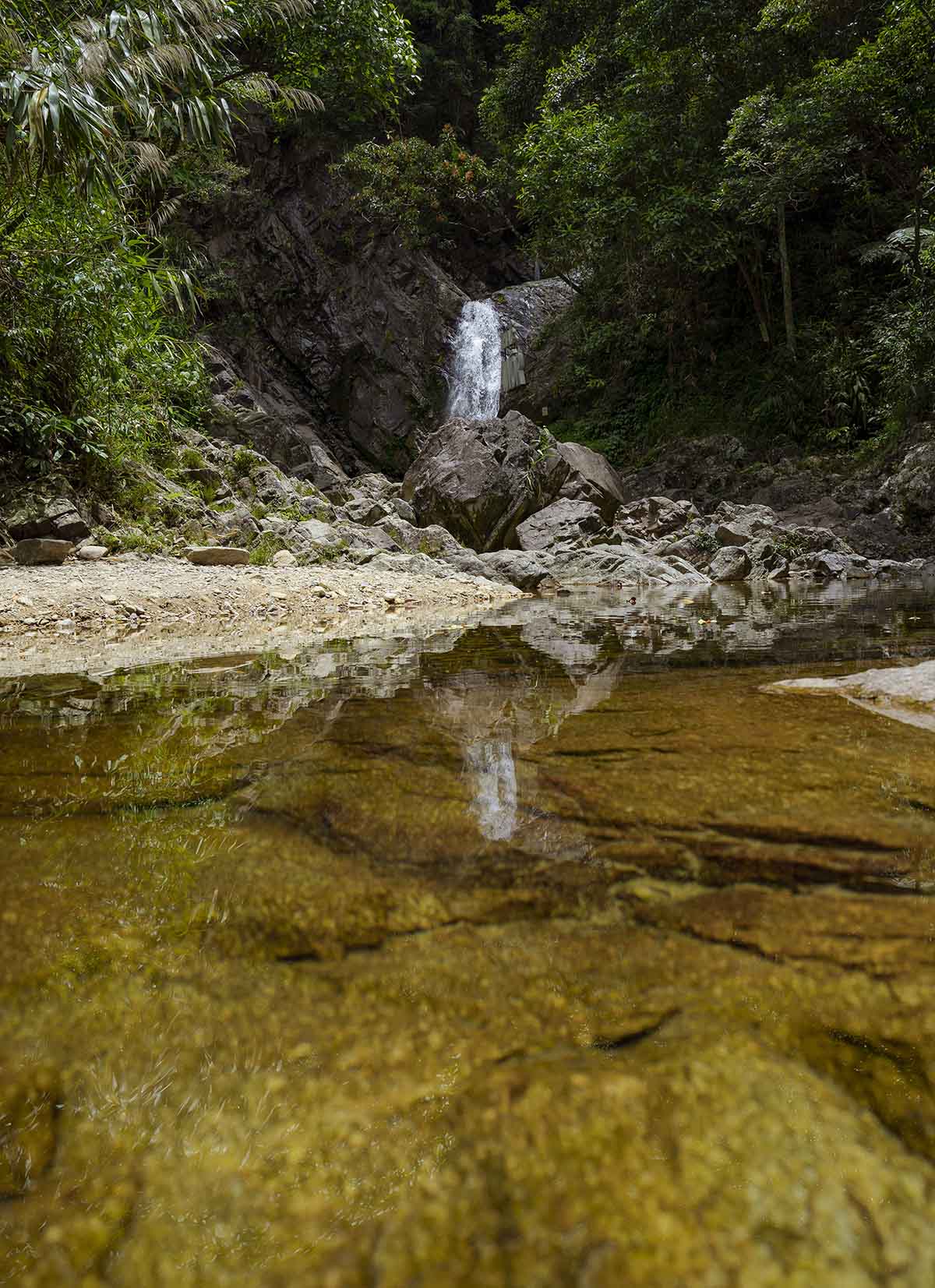 Standing several hundred meters away from the waterfall, tourists are captivated by its grandeur as they listen to the sound of water cascading down. The waterfall appears like a gossamer veil tucked away in the midst of the Truong Son Range, surrounded by a large lake at its foot. Visitors have the opportunity to swim and immerse themselves in the crystal-clear cool water, while marveling at the lush green vegetation and serenading birds.
Beyond its natural beauty, A Nor Waterfall allures tourists with its cool and refreshing atmosphere. Travelers can indulge in the delectable traditional dishes of the Ta Oi and Pa Co ethnic minorities, offering a delightful culinary experience. Along with the cuisine, the local traditional culture boasts many unique features. Visitors can gain profound insights into the customs and traditions, and enjoy the enchanting folk singing and traditional dances of the ethnic minorities.
In addition to A Nor Waterfall, tourists can explore a plethora of other captivating sites, including A Lin and Par Le streams, as well as the A Roang mineral stream.