Traditional travel agencies have come under pressure to adjust their services and products in response to the growing popularity of independent travel among domestic tourists.
Shifting trends
Major travel agencies have launched promotional programs for the summer season, the peak time for domestic tourism, starting in mid-May. In addition to traditional all-inclusive tour packages, they are now offering customized tourism products such as hotel and resort bookings, flight bookings, and other services to attract independent travelers. However, selling all-inclusive packages to individual customers has become increasingly tough for some travel agencies.
According to a leader of a major travel company in HCMC, the number of individual customers booking all-inclusive tours has significantly decreased. In May and June of this year, bookings were halved compared to previous years. Independent travel has gained popularity, especially after the Covid-19 pandemic, as tourists prefer organizing tours for small groups to prioritize health and safety. The development of expressway systems, particularly the highways connecting major source markets like HCMC, has further facilitated this travel trend.
The dominance of independent travel
Nguyen Ngoc An, deputy general director of Vietluxtour Travel JSC, believes that the trend of independent travel has been emerging over the past few years and will continue to grow in the future. Similarly, Tran Doan The Duy, general director of Vietravel, points out that all-inclusive packages for individual customers have been losing favor in many developed tourism countries for years. Although the independent travel trend in Vietnam has not yet negatively impacted major travel companies like Vietravel, this is expected to change significantly in the coming years.
Market research data from The Outbox Company showed a significant shift in travel trends. Before the Covid-19 pandemic, 63% of Vietnamese survey participants preferred all-inclusive tour packages, while only 37% opted for independent travel.
However, after the pandemic was brought under control in 2021, the number of people choosing all-inclusive tour packages dropped to 8%, with independent travelers accounting for 92%. In 2021, 90% of people chose independent travel, and the figure slightly fell to 79% in the first quarter of this year.
Dang Manh Phuoc, CEO of The Outbox Company, explains that the dominance of independent travel during the 2021-2022 period is understandable due to short domestic trips, private vehicle usage, and a preference for chosen hotels and resorts. While guided tour sales may increase as inbound tourism gradually recovers, independent travel remains popular.
Adapting to the trend
To meet the demands of customers seeking greater autonomy in their trips, travel companies are now offering "free and easy" packages. These packages combine air travel with various ground services such as flight tickets, hotels, and airport shuttle services at competitive prices. They allow tourists to design their own tours instead of following set itineraries.
Vietluxtour aims to enhance its tourism services and satisfy existing customer segments such as MICE travelers. They are striving to diversify their products, offering customers unique experiences that cannot be found in independent travel.
Vietravel has seen an increase in individual customers by offering flexible services at competitive prices. The company has negotiated deals with hotels and resorts to provide individual customers with better accommodation options.
Vietravel has also partnered with airlines to sell travel packages for small groups at lower prices compared to individual bookings. For customers who prefer autonomy, the company offers car rental services, self-guided tour packages, and self-selected hotel services.
Their official website has been updated to include sections for hotel services and hotel package services, which currently consist of hotel-airfare and hotel-car rental bookings. Vietravel plans to introduce sample tour packages on its website, allowing customers to modify the itinerary and services.
Saigontourist Travel Service Company has taken various measures to support the independent travel trend during the summer. They have invested in facilities and human resources to promote this segment's development. The company has redesigned its road tours, providing not only dining, guiding, and sightseeing services but also selling tickets for music performances, coral reef viewing, and transportation services for each part of an all-inclusive tour.
The challenges ahead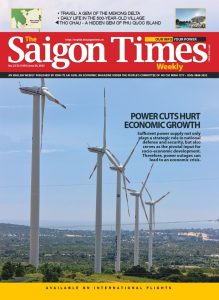 Selling all-inclusive tour packages requires sellers to follow customers throughout their journeys as they might request changes or additional services. Doan Thi Thanh Tra, head of the Marketing and Communications Department at Saigontourist Travel Service Company, acknowledges that selling individual services can be more challenging as customers' preferences may change rapidly. However, travel companies are ready to adapt to market changes.
They have the experience to ensure stable services, negotiate with partners for competitive prices, and remain committed to supporting the independent travel trend.