Since its establishment, the Vietnam Bank for Agriculture and Rural Development (Agribank) has set its core mission to provide credit to the agricultural sector, farmers and rural development. Through strenuous efforts and determination, the bank has been recognized as one of the leading commercial banks in Vietnam and become the backbone of the economy, with 2022 marking its 35th year in the journey of development and accompanying the agricultural sector.
Despite economic headwinds in 2022, Agribank overcame the challenges and played an important role in implementing the nation's monetary policy, contributing to monetary market stability, supporting individuals and businesses, and effectively carrying out the socioeconomic recovery program. The bank has strengthened its position as a driver in the country's agriculture as it is the biggest lender to agricultural and rural development, with over 65% of its outstanding loans given to the agricultural sector, farmers and rural areas.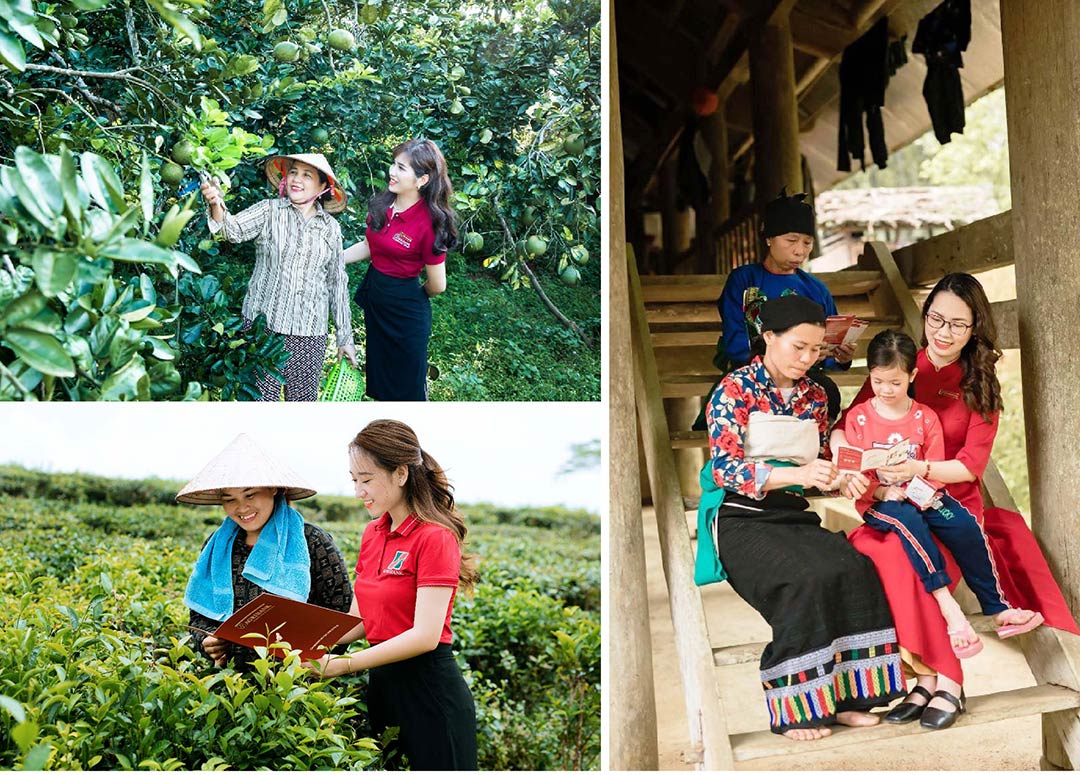 Implementing the country's policies to support the development of agriculture, farmers and rural areas has always been the bank's top priority. Agribank has taken the initiative in launching credit packages for developing the agricultural sector and rural areas. It has actively carried out seven policy credit programs and national target programs on new rural development, sustainable poverty reduction, and socioeconomic development of mountainous and ethnic minority communities. The bank also enables poor households and other vulnerable groups to access the Government's credit packages. Besides, Agribank has always strived to reach out to people in rural and remote areas to offer them banking services and raise their living standards. So far, the bank has supported more than 69,000 borrowing groups with nearly 1.5 million members, organized 68 mobile transaction points on specialized vehicles conducting over 15,000 transactions, and served more than 1.4 million clients in 454 communes nationwide. Those efforts have made it easier for households and individuals in remote areas to access loans and banking services. Meanwhile, its consumer credit program has allowed around 230,000 household and individual clients to take out loans totaling VND22 trillion for production, business and for consumption.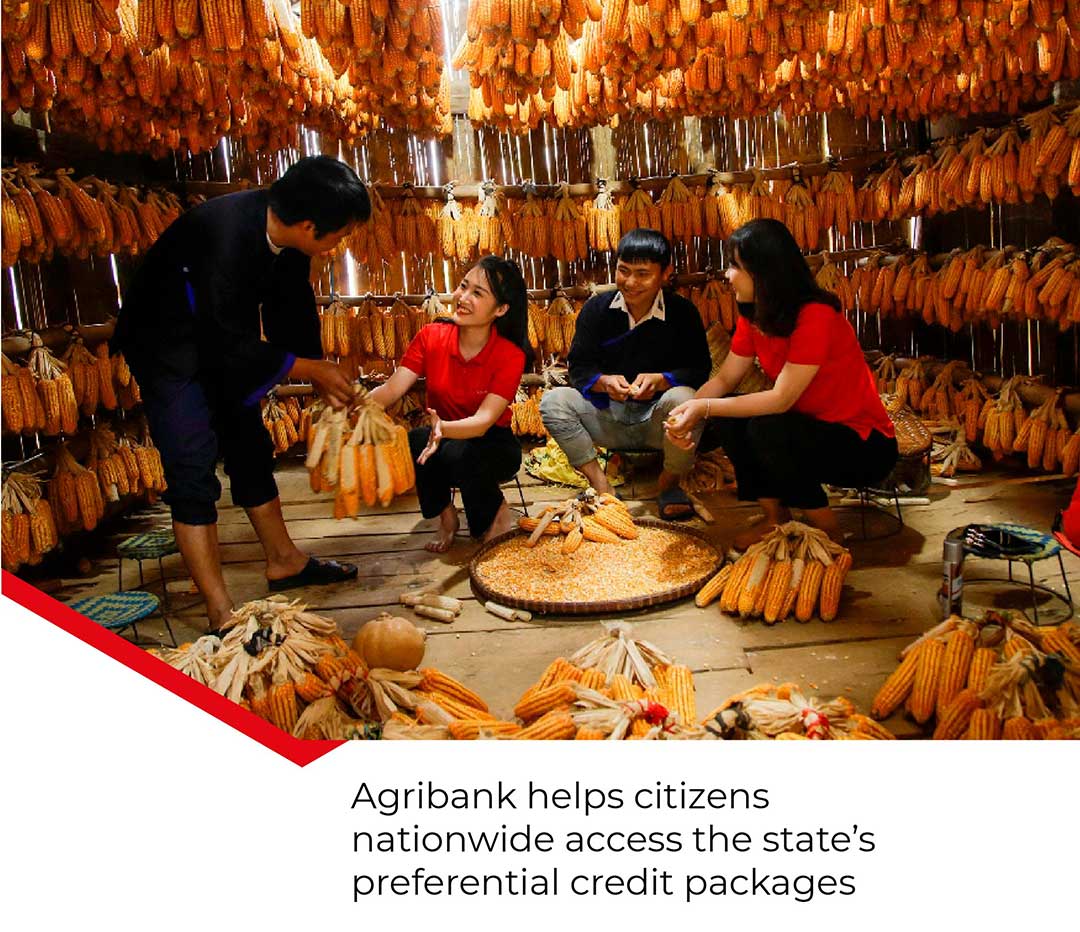 Throughout 15 years implementing Resolution 26 issued by the 10th Party Central Committee on agriculture, farmers and rural areas, Agribank and the banking sector have actively funded borrowers in business and production through the Government's credit programs. This has contributed to the nation's poverty reduction program, maintained political stability, and prevented usury practices, thus facilitating the plan of restructuring the agricultural sector towards raising added value and sustainable development.
Ten years after the national target program on new rural development was launched, all communes nationwide now can access Agribank's banking services. Over half of the bank's loans under the program were given to processing and manufacturing businesses in the agro-forestry-fisheries sector and salt producers; nearly 35% of the loans under the program went to commercial services sector; and the remainder was used to develop rural infrastructure. Its financial services have facilitated agricultural transformation and enabled localities to carry out infrastructure projects, which have improved the productivity and income of farming households and developed farms specializing in agricultural products. In addition, the bank prioritizes giving loans to priority sectors, clean energy and high-tech projects and promotes green credit growth.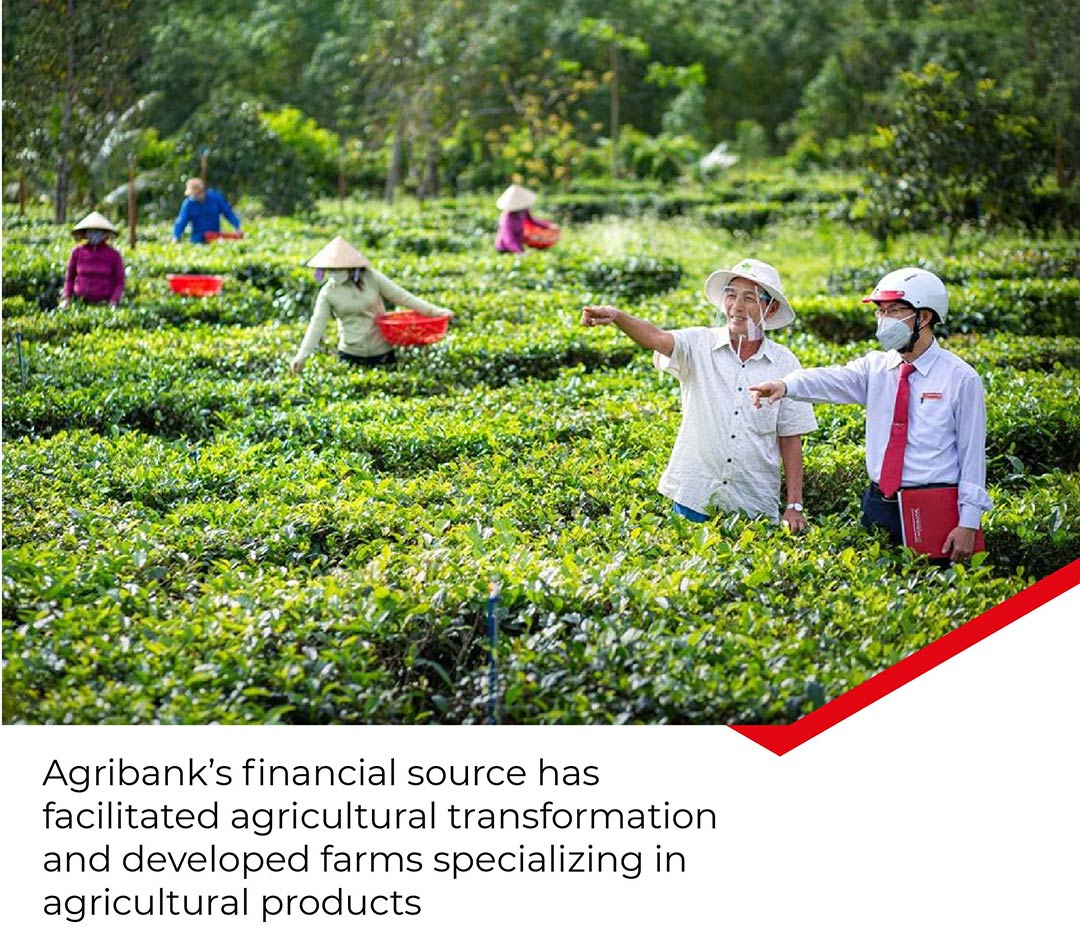 As a commercial bank with the largest network, Agribank has taken the lead in carrying out the nation's monetary policy, contributing to macroeconomic stability and the nation's economic growth. It plays a key role in spurring the growth of the agricultural sector, developing rural areas, ensuring national food security, and supporting the economy amid difficult times.
Apart from providing credit services, Agribank offers hundreds of other banking products and services that enable people in rural and remote areas to access loans and banking services, thereby accelerating non-cash payments in Vietnam and the implementation of the National Strategy for Financial Inclusion.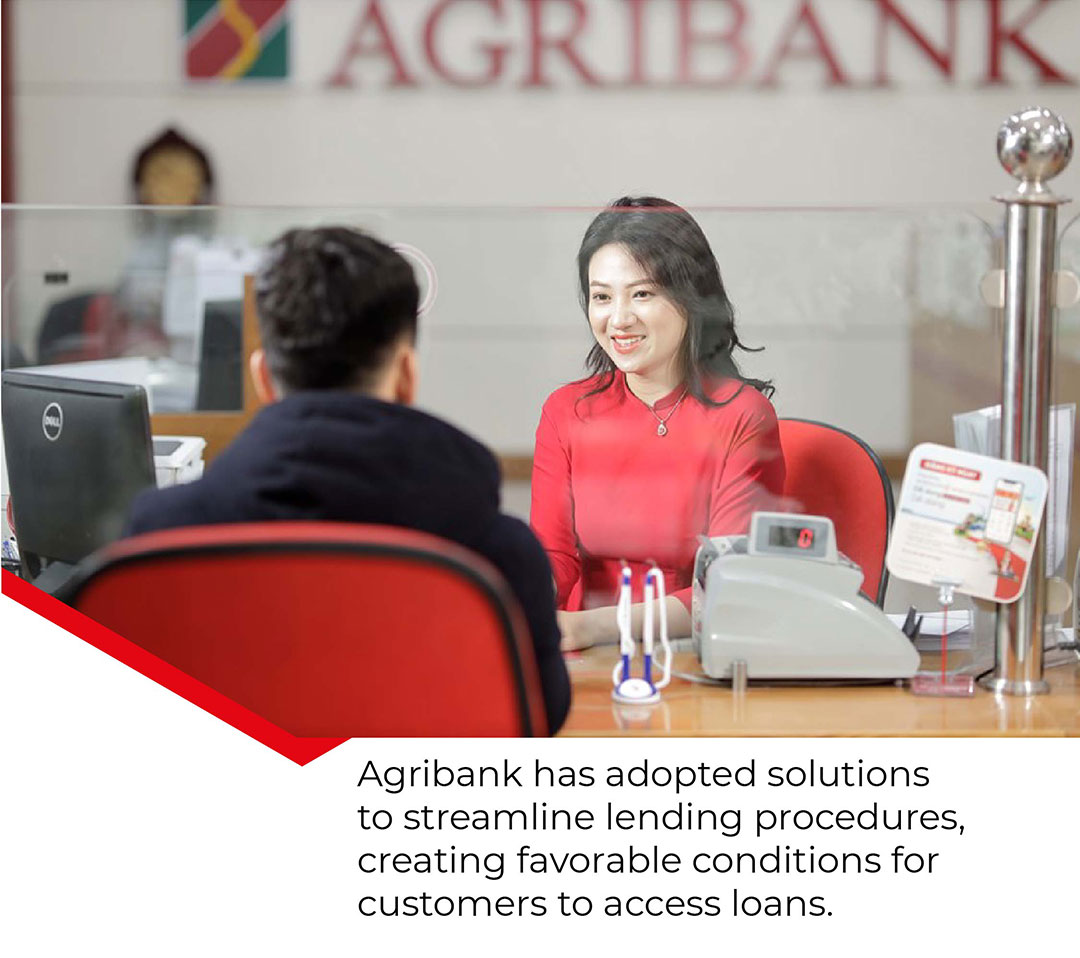 With the mission to promote easy access to credit policies for agricultural and rural development, Agribank has worked out solutions to simplify and accelerate lending procedures and publicize its credit policy, making it easier for customers to take out loans. It has also worked with authorities to propagate credit policy for locals.
With the aim of gaining a stronger foothold in the banking sector and providing credit to the agricultural sector, farmers and rural area development, Agribank commits to effectively carrying out Resolution 19-NQ/TW, issued on June 16, 2022 by the 13th Party Central Committee, on agriculture, farmers and rural areas by 2030, with a vision to 2045. The bank will continue implementing agricultural and rural development policy, apply new technology towards digital and retail banking, and consolidate its position in the agricultural and banking sectors.