Australian International School (AIS) will hold its bi-annual Open Day on Saturday, November 26th as a great occasion for teachers, students, senior leadership and support staff all work together to welcome families of prospective students and share their enthusiasm for the opportunities that await.
Lasting impression 
The Open Day offers unparalleled access for families to meet current students, to listen to presentations from the principal and to have all their questions answered by teachers.
By now, AIS has already welcomed many visitors who are familiar with the school, having looked at available online materials, spoken with admissions staff and visited the campus for an in-person tour.
The confidence, maturity and talent of the students at AIS always leave a lasting impression on any visitors so far. Students of the school are always eager to share their artistic endeavors and volunteer efforts as part of their International Baccalaureate projects.
Venice Koo is one of the excellent example for the success of student after graduate at AIS. After receiving an outstanding score of 42 points in her IB Diploma, Venice Koo was inundated with offers from renowned universities across the globe. However, with her sights set firmly on studying in the UK, the top scholar was delighted when every university she applied to – King's College London (her first choice), The University of Edinburgh, University of Southampton, and University of York – all made offers for her to join their Bachelor of Music programmes.
"I joined AIS in 2020 to start my IB Diploma Programme. I must admit that the IB workload was quite heavy, and the standard requirements were high, but everything was worth it as it prepares you well for university with lots of different in-depth knowledge and skills. Generally speaking, the contents of the Higher Level (HL) subjects are very close to university standards, so students get a taste of what they are likely to study afterwards."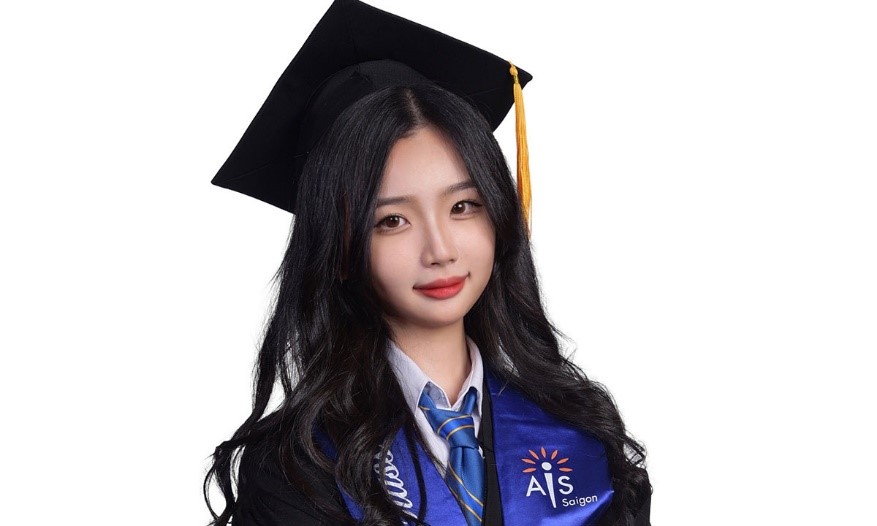 "As an intuitive and creative student, one of my favourite subjects was Music because I enjoyed exploring my instruments and different ways of performing, hence taking this a step further towards university-level study. And I really enjoyed English A as I love the nature of literature and interpreting others' ideas."
AIS is regarded as one of Vietnam's most respected and established International Baccalaureate schools. The IB Diploma is considered the world's leading pre-university course, focusing on academic excellence and personal development as it prepares students for university and beyond.
Recent graduates' current research at renowned universities after seamless transitions to independent life abroad and seen them take active leadership roles in school organizations and clubs. Students after having years of education at AIS emphasize how the school helped them develop as well-rounded, knowledge-seeking individuals. Tours during Open Day are led by similar students, allowing parents to envision the types of young adults their own children can become when enrolled at AIS.

Another unique aspect of Open Day is the availability of the school leadership team. The principal, vice principals and other senior staff members will give presentations that touch on university opportunities, post-graduation and admission requirements. During these talks and the one-on-one meetings with admissions' staff, parents frequently inquire about scholarship opportunities and fee discounts for early application. In addition, they can discuss more details about the international curriculum offered by AIS and their approach to learning. Teachers will also be in their classrooms to go into greater depth about the lessons associated with their subjects.
Great chance for new arrivals
On the Open Day, parents also have tours include visits to facilities including outdoor sports field, pool, auditorium and dedicated arts and music rooms. AIS is always looking to improve and evolve and several new additions to the campus include the calm, expansive library with dedicated IB study areas and the boarding facilities.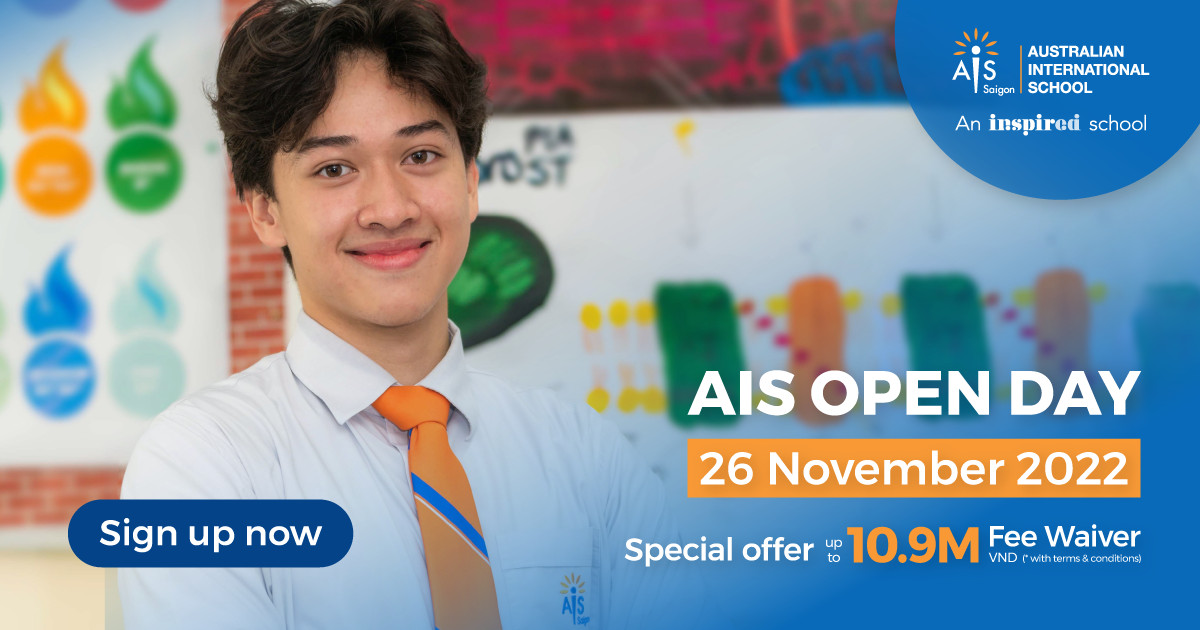 By the time the Open Day comes to an end, parents will have a solid introduction to not only the teachers and staff, but also the other adults and students that will influence their children throughout their school day.
The upcoming Open Day at AIS is the ideal opportunity to witness the school at its best and to imagine the possibilities that await the prospective students that attend on a daily basis.
Parents would like to join the Open Day, please find more information and register here.