HCMC – Some local residents saw an alligator swimming in Lo Gom Canal in Ward 8, District 6, HCMC, on January 10 and took pictures of it to report the incident to the local authorities.
After several hours, the authorities successfully caught the alligator and sent it to the Saigon Botanical Garden in District 1.
According to an official, the alligator is 80 centimeters long and weighs three kilograms.
Le Thanh Binh, vice chairman of District 6, said there are no alligator farms in the district. "The alligator found in the Lo Gom Canal might have escaped from a farm in another area and swam to this region," he explained.
The local authorities will continue to monitor the canal to ensure safety.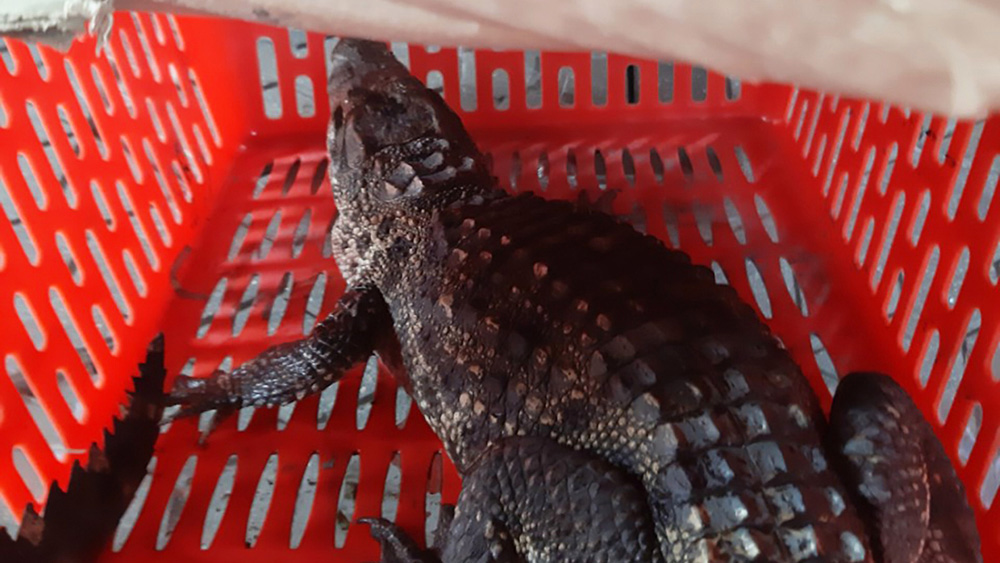 Earlier in April 2021, residents in the outlying district of Binh Chanh caught four alligators weighing some 70 kilograms in total in local canals.
In mid-2020, an alligator, 80 centimeters long and weighing some 4 kilograms, was found in the Te Canal in District 4.
The HCMC Department of Agriculture and Rural Development said the Covid-19 pandemic has negatively affected the domestic consumption and export of alligators. "Therefore, some farmers might have released the alligators into canals," the department said.
According to prevailing regulations, people are allowed to raise alligators but they must register with the relevant authorities and meet stringent standards.