"Making Vietnam become a powerful and developed country is the desire of all Vietnamese people. The young generation plays an important role in the country's development and could enable it to compete with other powerful countries in the world. To be able to do this, the young generation not only needs knowledge but also enthusiasm to realize this lofty mission. I believe that the young generation will try their best to meet the expectations of the preceding one," said the 1st runner-up in the 2022 Vietnam Beauty Contest, Trinh Thuy Linh.
Butterfly effect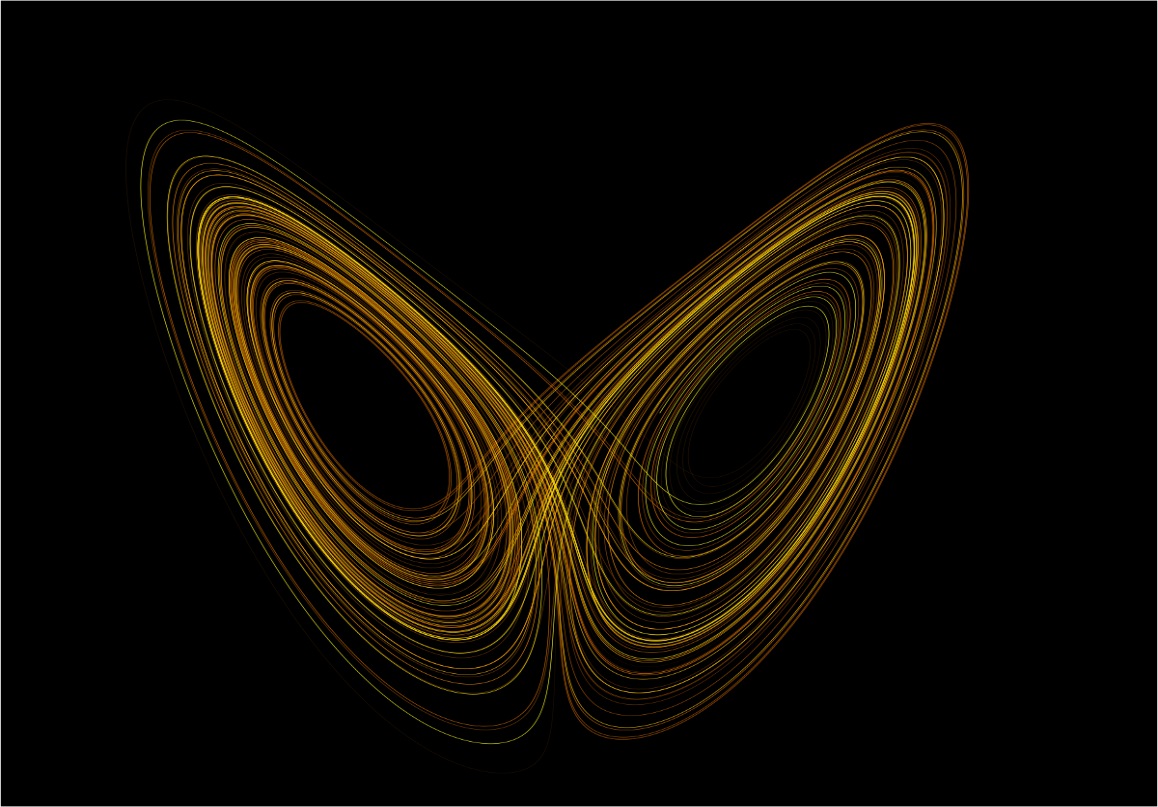 We tend to side with the majority and think inside the box. If a person is talented, though being small, he will gradually impact people around him. Similarly, a small negative thing that we rarely pay attention to could bring about a harmful effect. Take the Covid-19 pandemic for example. At first, many people thought that it was an ordinary type of influenza but later millions of people succumbed to this pandemic.
Though things are now getting better, economic hardships and a downbeat mood caused by the pandemic are still there. Some could not overcome the challenges and get exhausted. Depression is like a storm destroying the physical and mental health of the young, the middle-aged people and women. Many articles and mass media have also warned about this situation but it did not seem to work much. The number of people getting major depressive disorder is increasing, and more worryingly, it becomes widespread among the young people. So many cases of students taking their own lives due to studying pressures and family conflicts have recently shocked us.
Let's get exposed to the sunshine
Vietnam is now getting back to pursuing its objective of boosting demand in services. Tourism is considered the most important factor to help people get out of the gloomy mood to indulge themselves with nature.
An Hao Solar Farm is a pioneer in giving solutions to green tourism. An Hao Solar tourist site plans to expand its services and offer many attractive promotions for guests, especially students who are vulnerable to the major depressive disorder.
The remarkable discounts for entrance fee showed An Hao's interest in creating favourable conditions for diversifying forms of education. Students can experience the advancement of technology and enjoy the peaceful and pristine nature of this place. Thanks to it, they will realize that regardless of how hard life can be, the world around them is always beautiful and ready to open up for everybody.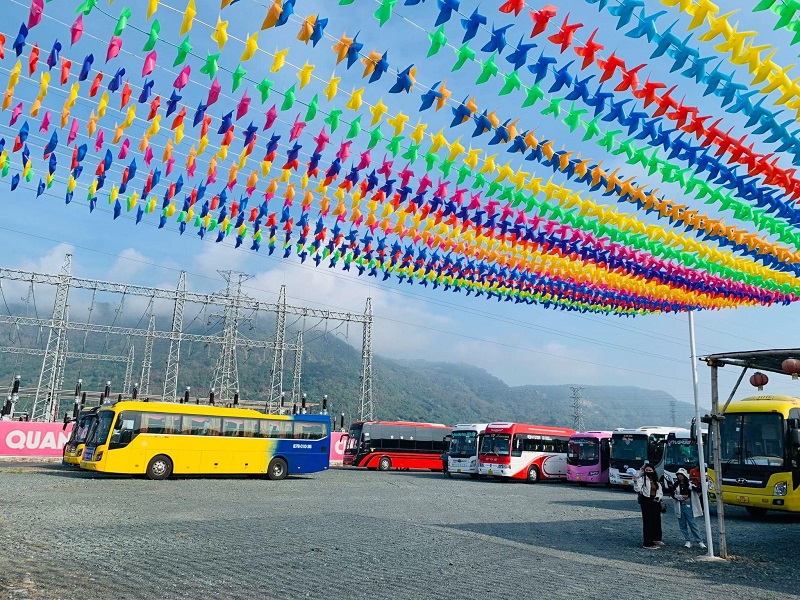 During the past time, this promotion campaign has seemingly been very effective when An Hao Solar has opportunities to coordinate with many schools. They have organized multiple outing trips for their students to return to traditional values, one of which is Nguyen Cong Tru High School where Vice State President Vo Thi Anh Xuan used to be a teacher.
Let's gaze at the most beautiful images of the youth at the place where gathers the light of the solar system.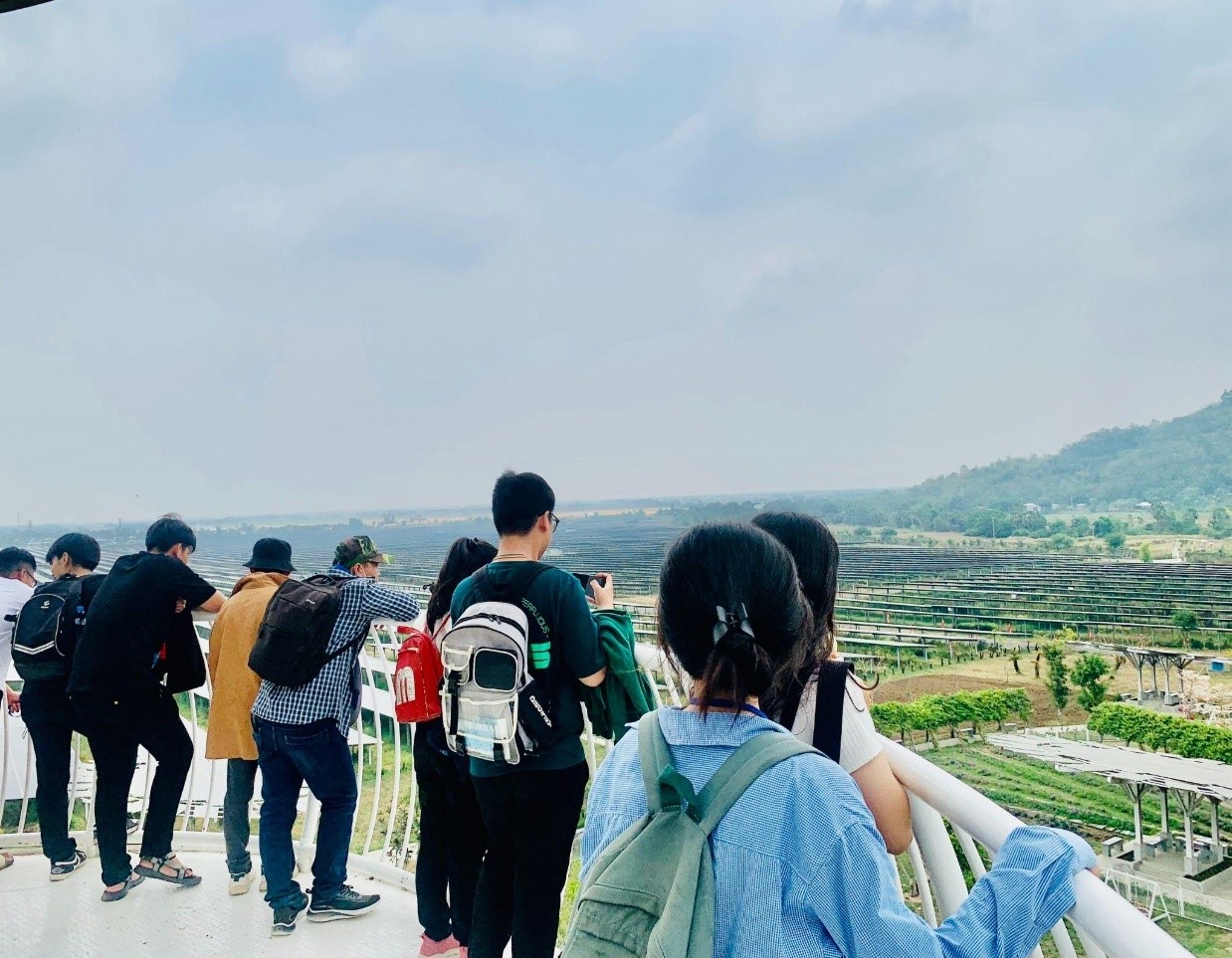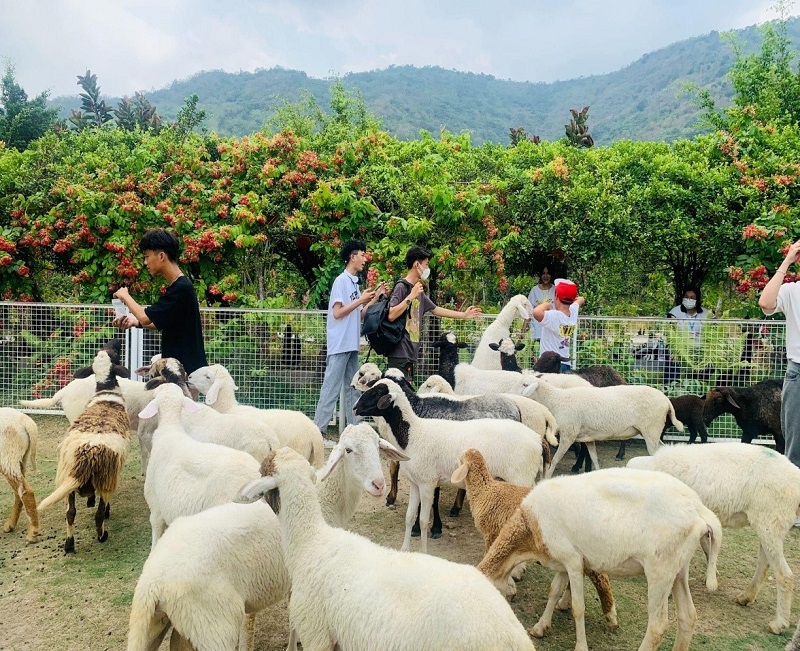 Besides Nguyen Cong Tru High School, many schools from different places have organized trips for students to visit An Hao Solar Farm.
We usually have a prejudice that young people are addicted to electronic devices and seems to ignore things around them. However, that is not always true as they are also interested in science, technology and the environment. Young people are looking toward the capital of light, the sun on Cam Mountain and get excited to travel here and there to discover the world with an ever-lasting smile on their faces, promising a beautiful life waiting for them ahead.