Ang Pagoda, also known as Angkorajaborey, is a well-known religious complex in Tra Vinh City in the Mekong Delta province of Tra Vinh. The pagoda is the biggest one among more than 140 Khmer-style pagodas in the province.
Covering an area of four hectares, the pagoda is half hidden in a century-old forest surrounding Ba Om—a famous attraction in the Mekong Delta. According to historical documents, the pagoda was built before 1715 and was renovated in 1842.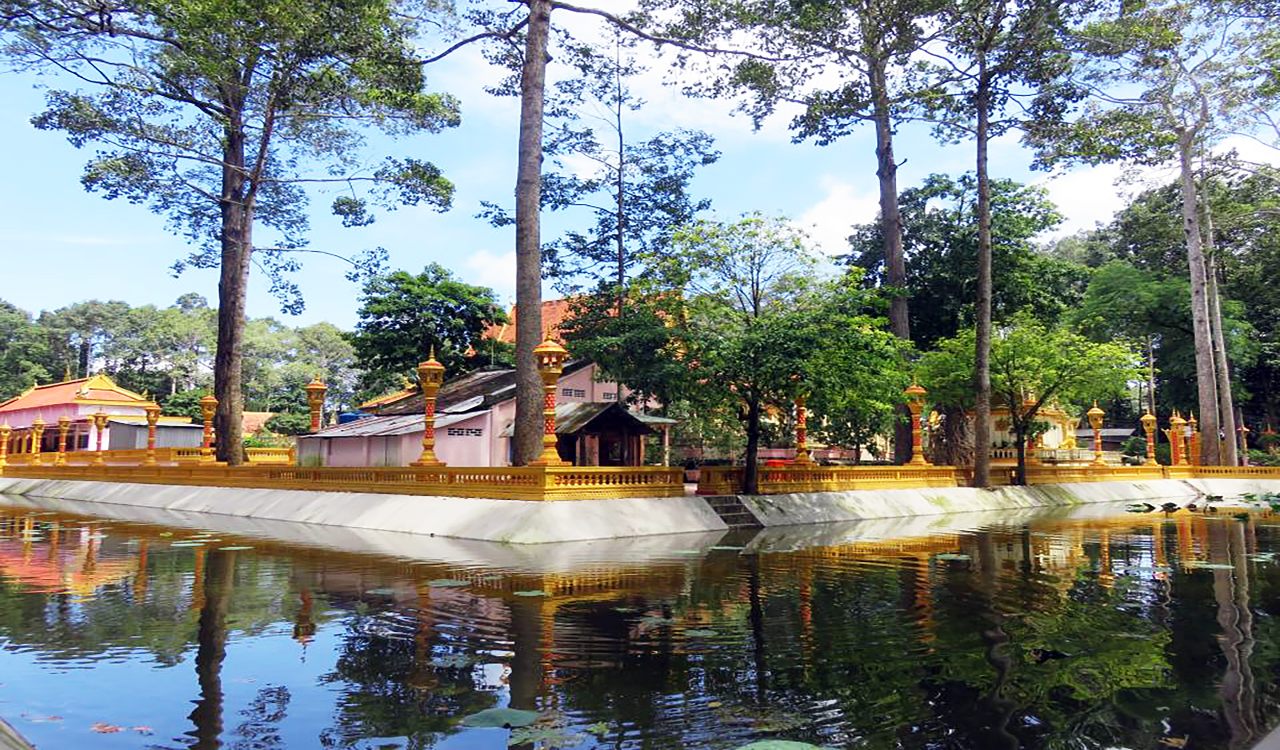 The charming and majestic tower architecture of Ang Pagoda makes it attractive to visitors. Like other pagodas in Vietnam, yellow is its predominant color, which is believed to depict intellect, love and purity. At the pagoda, the harmonious combination of scenery and artworks associated with Angkor culture is expressed in patterns of dragon and phoenix and Buddha statues.
Many religious ceremonies take place at Ang Pagoda every year, allowing travelers to learn more about the unique culture of Khmer ethnic group in the Mekong Delta. Besides, the pagoda has opened courses for young Khmer people to learn the Buddhist teachings as a way to preserve Vietnamese culture in general and Khmer culture in particular.
With its ancient distinctive architecture, the religious complex was acknowledged as a national historical cultural relic in 1994.