Multi-platinum artist Dean Lewis made a stop in Vietnam during his world tour to play an exclusive show for RMIT University students.
ARIA award-winning Dean Lewis is Australia's most streamed singer-songwriter in the world with more than 10 billion streams. He was also the most popular Australian artist on TikTok in 2022.
He is currently on his "The Future is Bright" world tour, having already played sold-out stadium shows in Australia, New Zealand and Europe, where he was also a headliner of the Lollapalooza music festival in Paris.
The set at RMIT University's Saigon South campus in Ho Chi Minh City came as a surprise announcement shortly ahead of the Asian leg of Dean Lewis's tour, which consists of shows in Singapore, Kuala Lumpur, Bangkok, Hong Kong and Shanghai. This is Dean Lewis's first-ever time performing in Vietnam.
"Growing up I've always wanted to travel the world and how lucky that I get to do it now as an artist. When the invitation came to go to Vietnam for this exclusive show for RMIT students, I immediately said yes," Dean Lewis said.
"As exhilarating as playing big stadiums and big venues can be, I always love an intimate show. And the audience at RMIT was nothing but welcoming. It was a pleasure to meet and connect with them".
RMIT Vietnam Pro Vice-Chancellor and General Director, Professor Claire Macken said: "This is a wonderful opportunity to bring together a top Australian artist and the young people of Vietnam through the universal language that is music.
"We're proud to be a leading international university in Southeast Asia that offers exceptional world-class experiences for our students. This show was an example of that. Having it take place during the monumental 50th year of Australia-Vietnam relations makes it even more special."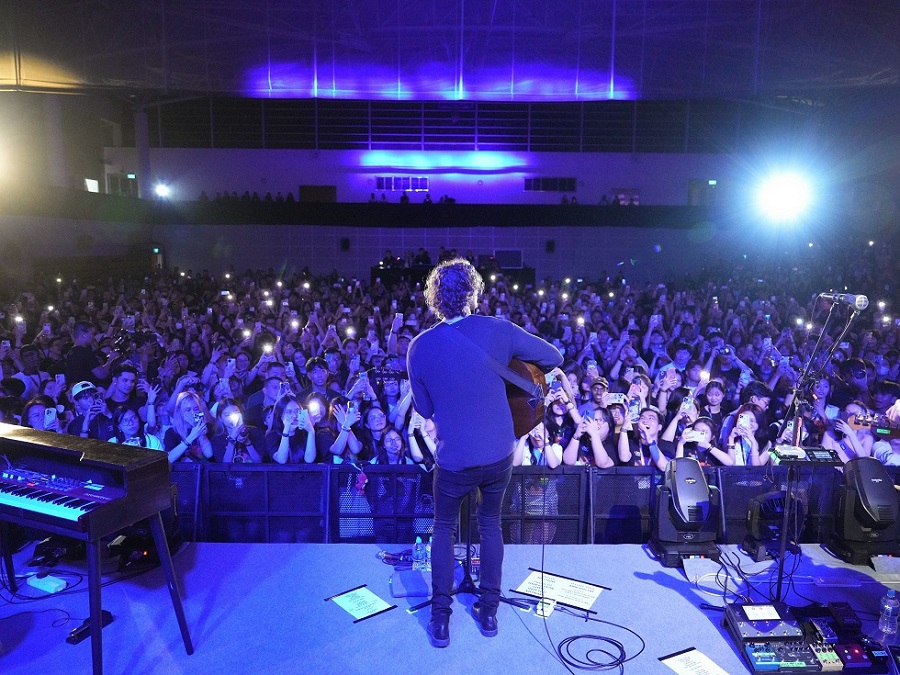 Besides playing a repertoire of chart-toppers including "Be Alright", "How Do I Say Goodbye", "Waves" and "Half a Man", Dean Lewis performed his latest single "In a Perfect World" with RMIT Bachelor of Applied Science (Aviation) student Nguyen Tri Thuc, who is also a contestant on Vietnam Idol 2023.
The duet originally features Grammy-nominated American singer-songwriter Julia Michaels on vocals. For the live version at RMIT, a university-wide audition was held to select a student to perform with Dean. In his audition tape, Thuc decided to compose a new verse to add his own touch to the song and subsequently won the chance to sing with Dean Lewis.
Dean Lewis also took part in a live interview in front of an audience of RMIT students, where he talked about his creative process and experiences with mental health, grief and social media.
The Australian artist will next embark on the US leg of his world tour with over thirty headlining shows from September to November 2023.