During his first visit to Vietnam, in coincidence with the 50th anniversary of diplomatic relations between Vietnam and Australia, Senator the Hon Don Farrell, Minister for Trade and Tourism and Special Minister of State, joined Australia's Ambassador to Vietnam Andrew Goledzinowski and delegation in congratulating Vietjet on the inauguration of direct routes connecting Vietnam and Australia. Nguyen Trung Khanh, chairman of the Vietnam National Administration of Tourism, and leaders of Ho Chi Minh City's departments and agencies, tourism enterprises and other organisations also joined the event.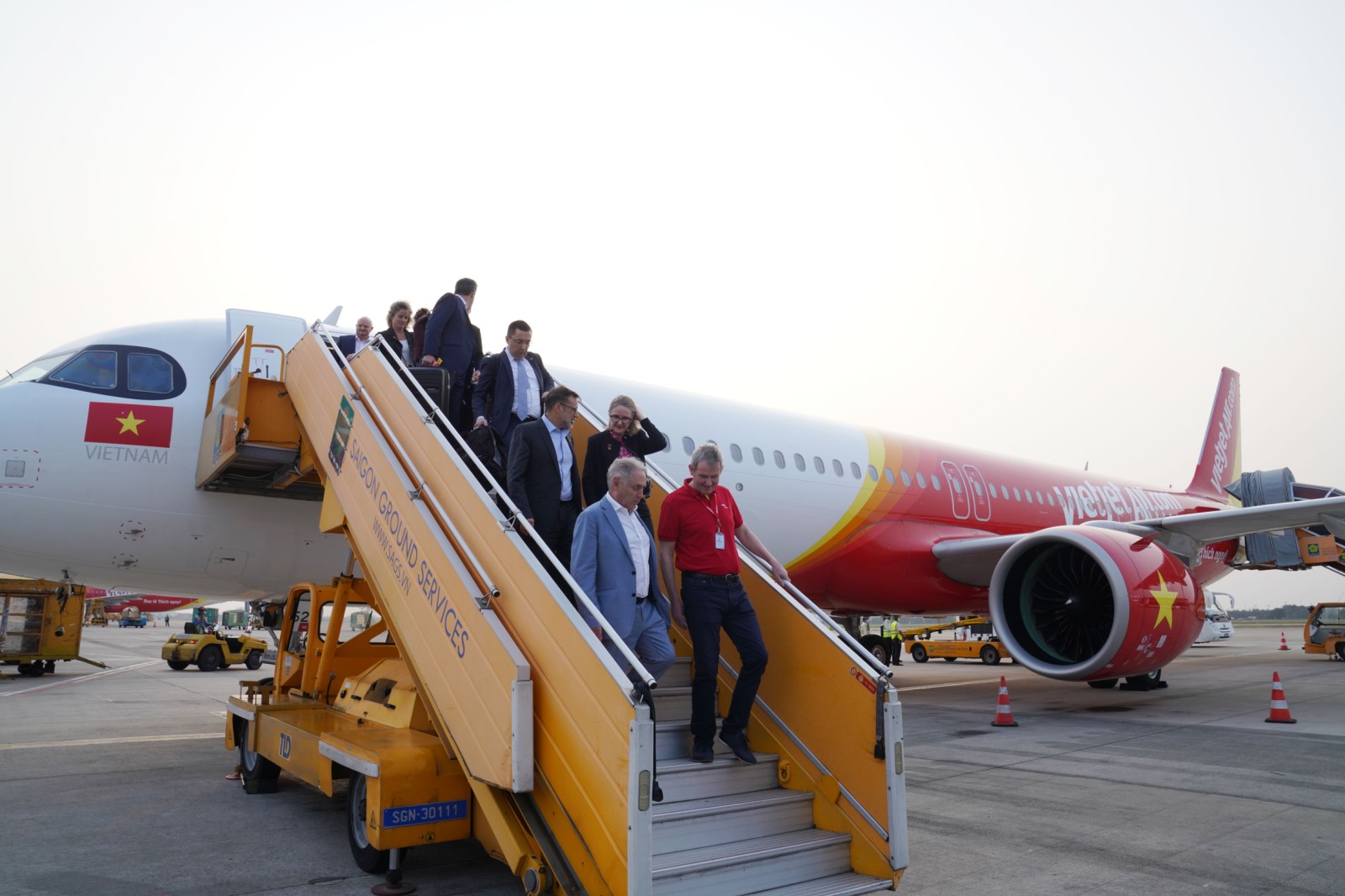 Minister Farrell congratulated Vietjet on its newly opened routes to Melbourne and Sydney from Ho Chi Minh City, and welcomed plans for other new routes, including the first ever direct flight to Brisbane from Vietnam.
"The opening of Vietjet Air's new flights demonstrates the growing connection between Australia and Vietnam in this 50th anniversary of diplomatic relations," said the minister.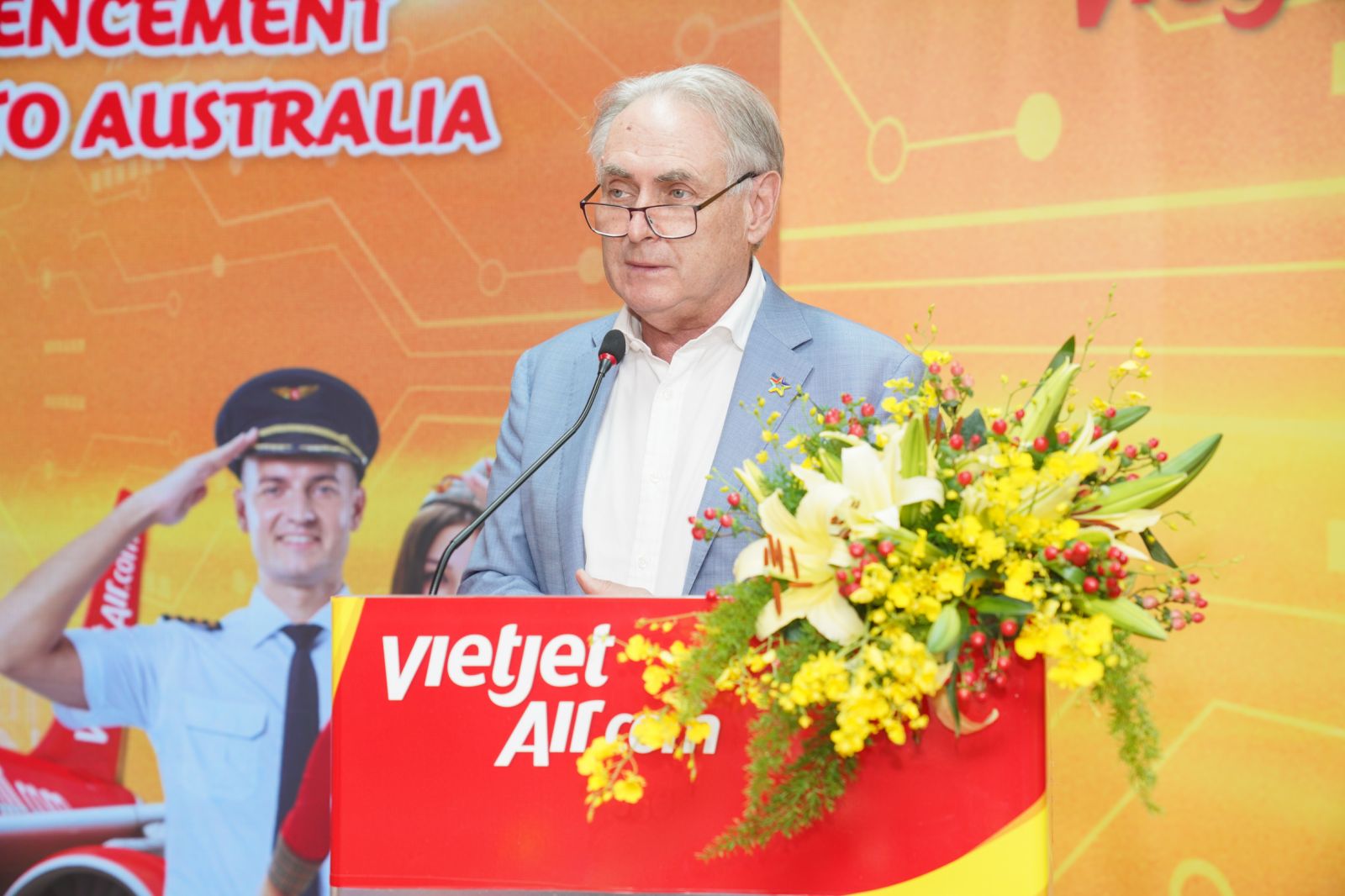 With nearly nine hours of flying time on the A330 wide-body aircraft, Vietjet flights from Melbourne to Ho Chi Minh City will depart on Sundays, Wednesdays and Fridays and from Ho Chi Minh City to Melbourne will run every Tuesday, Thursday and Saturday. The route connecting Sydney and Ho Chi Minh City will also operate three times a week in each direction, flying from Sydney to Ho Chi Minh City on Mondays, Thursdays and Saturdays, and from Ho Chi Minh City to Sydney on Wednesdays, Fridays and Sundays. The flights connecting Ho Chi Minh City and Brisbane (Australia) will take off from June 16, 2023 with four flights per week on Mondays and Fridays.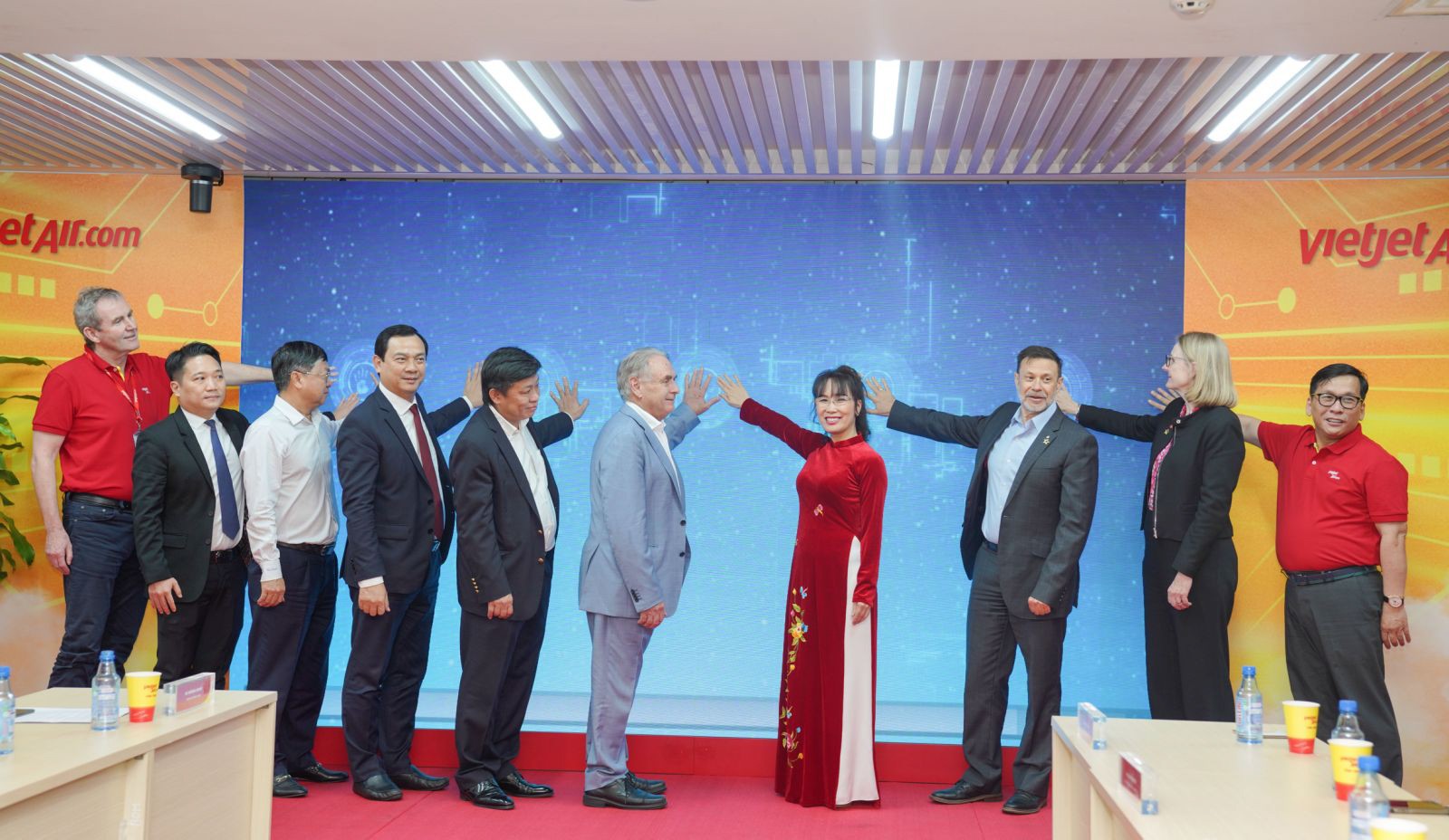 The minister's visit follows a recent visit to Vietnam by the Governor-General of Australia, David Hurley, who also welcomed the new flight routes connecting Australia and Vietnam.