Melbourne, December 17, 2021 – Bamboo Airways inaugurates Vietnam – Australia route and inks Letters of Support with Melbourne Airport and Victorian Government to promote this route from Q2 of 2022.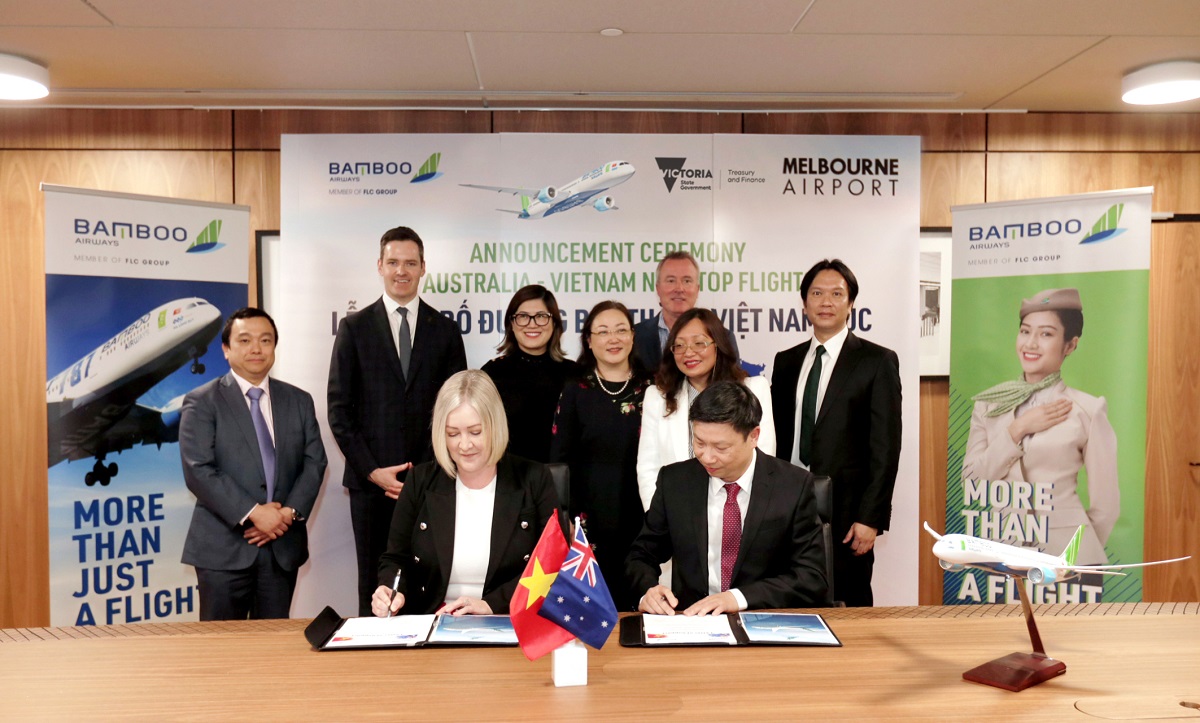 Bamboo Airways will begin regular non-stop services between Melbourne and Ho Chi Minh City from April 1, as soon as the governments allow. The airline intends to operate two flights per week, increasing to four flights per week, while also exploring the potential for services between Melbourne and Hanoi. With this operation, Bamboo Airways will become the first new foreign carrier to fly to/from Melbourne Airport since the start of the Covid-19 pandemic.
Bamboo Airways' nonstop routes will help shorten the travel time between Vietnam and Australia to just over 8 hours, less than 8 hours compared to transit flights.
The airline will operate the modern wide-body Boeing 787-9 Dreamliner with utmost fuel efficiency and outstanding services.
As the capital city of Victoria and Australia's second-largest city, Melbourne is crowned one of the world's most livable cities regarding culture, education, economy, etc., for many years. Melbourne Airport is also one of Australia's busiest airports and an important gateway in the Asia Pacific region.
Australia is among countries with the largest Vietnamese community in the world, with more than 300,000 people, mainly in Sydney (New South Wales) and Melbourne (Victoria). According to the Vietnam National Administration of Tourism, the number of Australian tourists to Vietnam in 2019 reached over 383,000, just behind the US, Russia, and some other Asian countries.
A nonstop Vietnam – Australia route will not only directly fulfill the great air travel demand but also promote the connection between two continents Australia and Southeast Asia in all aspects, thus creating opportunities to access to international 5-star oriented services of Bamboo Airways.
Australian home base of Bamboo Airways
Nguyen Manh Quan, Executive Deputy General Director of Bamboo Airways said: "We expect the upcoming regular nonstop Vietnam – Australia route of Bamboo Airways will help maximize passengers' benefits when traveling between the two countries while making a substantial contribution to the promotion of bilateral cooperation in economy, culture, and people-to-people exchange. Bamboo Airways would like to express gratitude toward authorities of the two countries, the Victorian Government, and Melbourne Airport for valuable supports especially in terms of finance, commerce, media, etc. This is the essential prerequisite for us to successfully operate the Vietnam – Australia route."
Melbourne Airport Chief of Aviation Lorie Argus said she is proud to welcome a new international carrier while dealing with the Covid-19 pandemic.
"Adding a new airline in the midst of a global pandemic is a testament to the strength of Melbourne's tourism appeal, and our airport's ability to handle passengers safely," she said.
"Before the pandemic, Vietnam was one of our most popular overseas leisure destinations, and we have no doubt that Bamboo Airways will be embraced by Victorian travelers. Attracting international carriers and new destinations is key as we rebuild from Covid-19 and every new airline sends a clear message to the world that Melbourne is open and ready to welcome visitors once more. On behalf of Melbourne Airport, I'd like to sincerely thank Bamboo Airways for choosing to make Melbourne its Australian home base, and the Victorian Government for its support enabling this service to become a reality."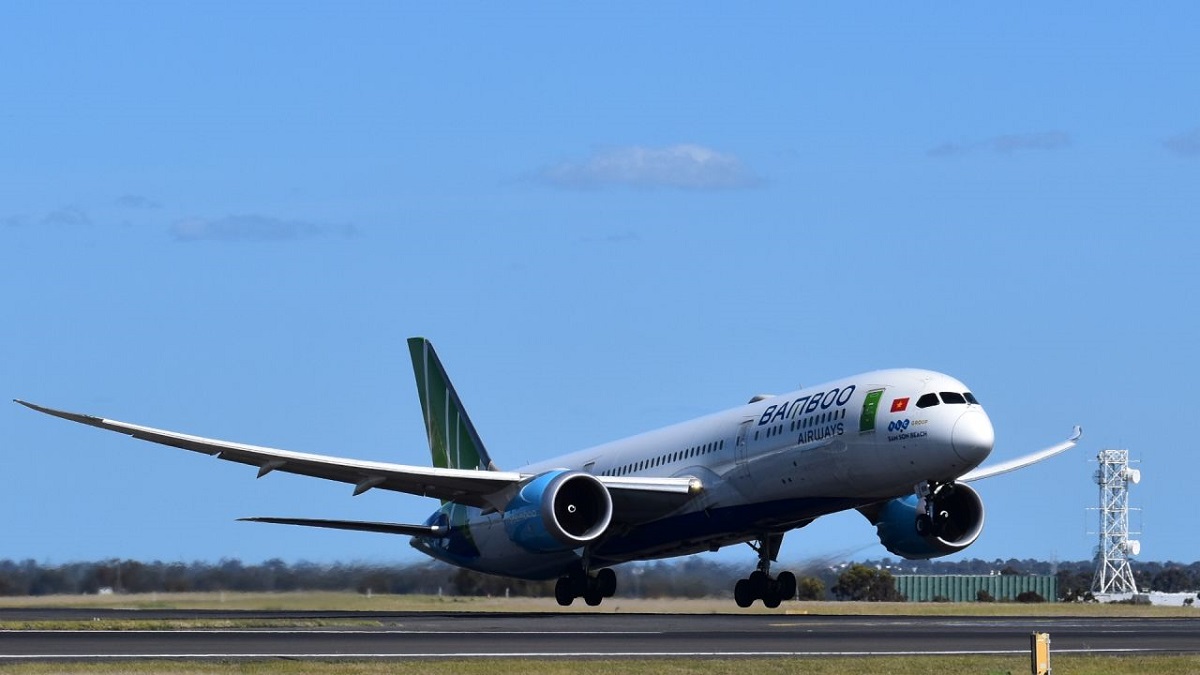 Bamboo's Melbourne-Ho Chi Minh City service will be the carrier's first Australian venture since launching freight operations in 2020, with flights subject to regulatory approval.
Martin Pakula, Minister for Industry Support and Recovery and Minister for Trade of Victoria State said: "Attracting new international airlines to Melbourne is an important way we are investing in our economic recovery and supporting jobs. The new services by Bamboo Airways are great news for business leaders, international students and Victoria's Vietnamese community."
The announcement delivers on a Memorandum of Understanding signed in November 2019 aiming to promote the nonstop Vietnam – Australia route.