HCMC – Chemical company BASF, along with its partners, inaugurated a new school branch in the Mekong Delta province of Tra Vinh on September 28. This is the seventh school to be reconstructed under its School Innovation Project.
The school is one of the three subsidiary venues of Hieu Tu C Primary School, located in Tieu Can District. It has a total area of 328 square meters, featuring two classrooms and a playground.
Launched in April 2023, the goal of the project's new school is to enhance the learning environment for teachers and students, benefiting around 100 students.
This project was made possible with support from Saigon Children's Charity CIO (saigonchildren) as part of its "School Building" program and carried out in collaboration with various partners, including Phuong Nam Panel and Nippon Paint Vietnam, among others.
Erick Contreras, managing director of BASF Vietnam, said, "Providing a safe and conducive learning environment for the younger generation is our top priority."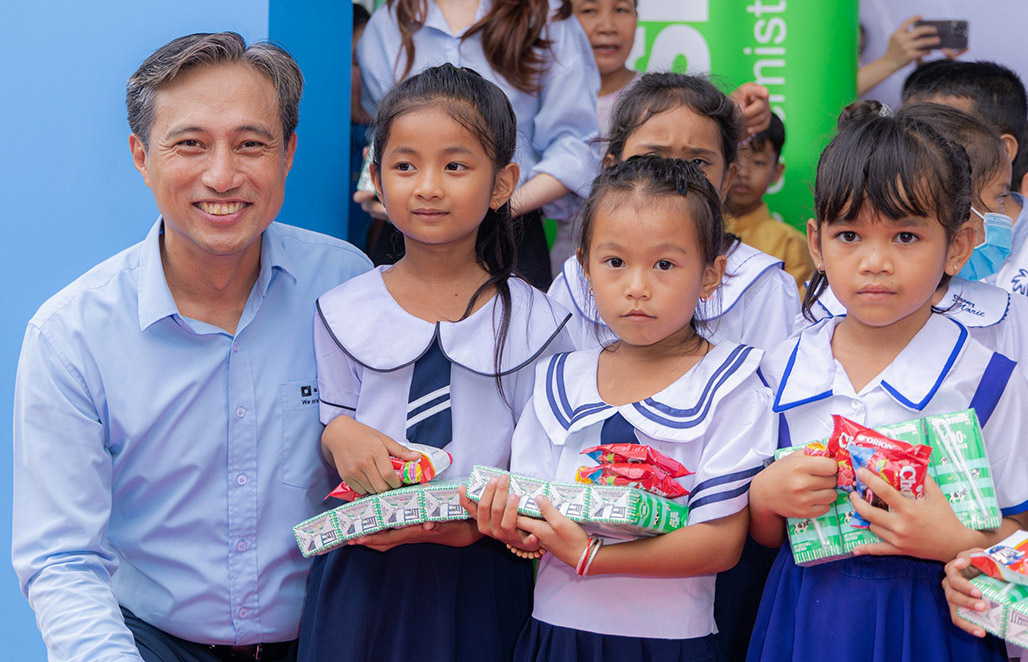 Hieu Tu C Primary School, situated about 130 kilometers from HCMC, consists of one primary site along with three subsidiary venues. The O Trao branch, established in 2009, was the focus of this project due to its deteriorating conditions.
The school serves 162 students, of whom 159 come from ethnic minority families primarily engaged in rice farming or microbusinesses.
BASF Vietnam continues its strong commitment to long-term community-centric initiatives, including BASF Kids' Lab and Virtual Lab, with a focus on educational enhancement.
Since 2019, BASF Vietnam, in partnership with Think Playgrounds, has jointly given seven public playgrounds to HCMC and Hanoi, transforming playtime into a learning experience for about 32,000 children.