BM WINDOWS with its highlight product-façade and optimal solutions to finishing material industry has made breakthroughs in Vietnam's market. Becoming a member of EuroCham and positive feedback are a driving force for BM WINDOWS to enter a new playground – Europe.
Vietnam has opened up its economy after two years of being hit hard by the pandemic. This prompts enterprises to seek opportunities in international markets. Particularly, entering the European market is quite hard but it is a key target of many enterprises. Those who have well preparations and clear strategy will be able to enter the European market, which requires high technical standards.
BM WINDOWS is further expanding its market after the company has had outstanding development steps. BM WINDOWS has exported its products to Australia, New Zealand and other potential markets such as Cambodia and Myanmar. Becoming a member of EuroCham gives BM WINDOWS more chances but constitutes challenges for the company as well.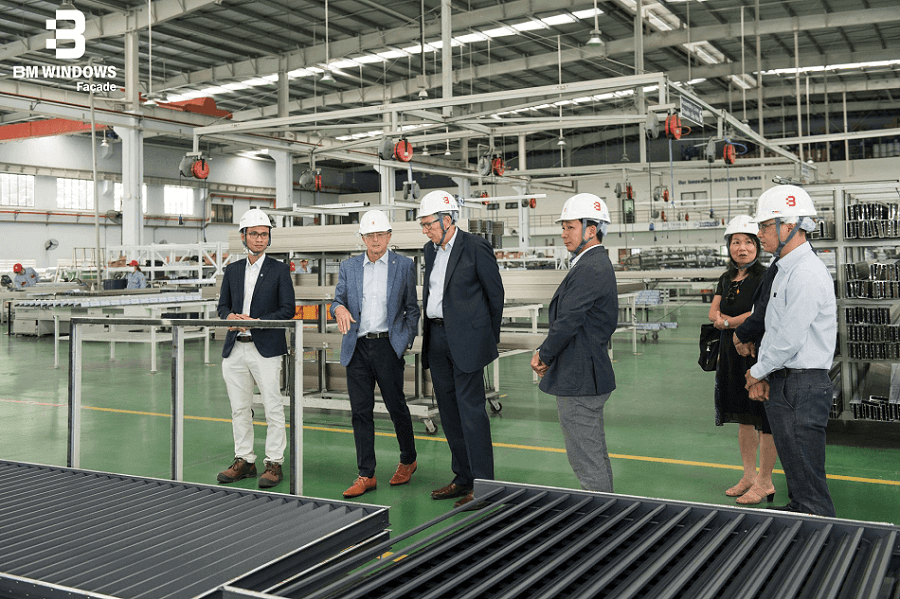 During a visit to BM WINDOWS on June 17, Alain Cany, chairman of EuroCham, was impressed by the company's factory whose infrastructure and technologies and working environment meet international and green standards. With achievements BM WINDOWS has got through its more than 500 projects, Cany also highly appreciated the company's potential for growth in the future.
Talking about the reason why BM WINDOWS takes part in EuroCham, Tran Van Tien, General Director of BM WINDOWS, said enterprises approach many partners and clients for their expansion and EuroCham is a reputable business community. Therefore, becoming a member of EuroCham helps BM WINDOWS further approach potential customers and expand its market.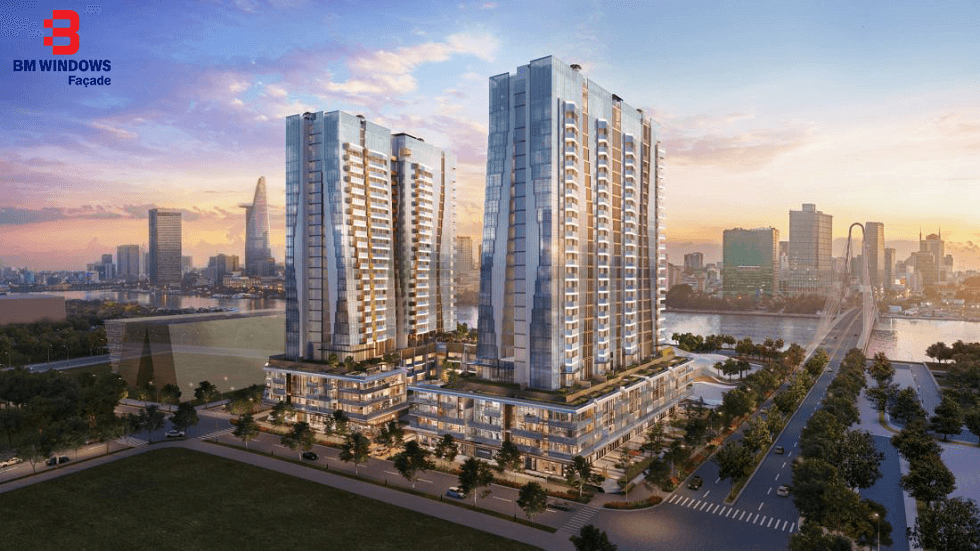 It is easy to realize that the market of façade has been potential in the past few years when modern designs are popular. With its investment and technology improvement, BM WINDOWS is considered a trusted brand providing quality facades to many big projects nationwide.
As part of its strategy of raising international level, BM WINDOWS has worked with the world's leading brands such as Schueco (Germany), Technal (France), YKK (Japan) and Elumatec (Germany). The cooperation with these partners helps BM WINDOWS enhance its competitiveness and provide international quality products and services to Vietnamese.

BM WINDOWS has well prepared before entering Europe-the market which is bigger, harder and offers the company more chances. Particularly, the company has ensured international standard infrastructure, factory, equipment and finance. Especially, employees at BM WINDOWS are well trained to be able to handle bigger tasks in the future.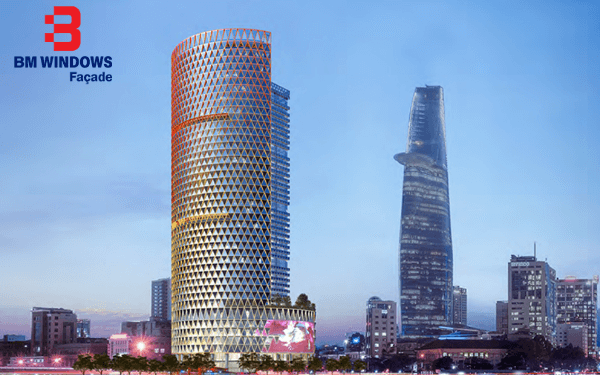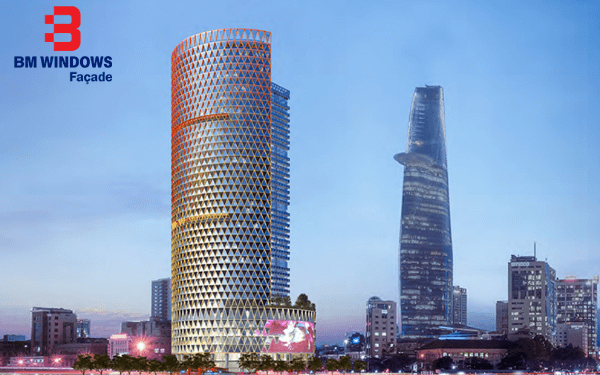 "The visit of Alain Cany, chairman of EuroCham, to BM WINDOWS's factory in Binh Duong Province, encourages us to continue a path of bringing made-in-Vietnam facades solutions to the world," said Tran Van Tien, general director of BM WINDOWS.
BM WINDOWS will also add more steps to cooperate more closely in the future with EuroCham to have more new opportunities in the European market.