By changing its brand identity, BM Windows expects to shape the norms of quality, technique, art, and technology in the field of modern aluminum, glass facades.
Change of BM Windows' brand identity
Aluminum and glass facade company BM Windows has changed its brand identity as the company marks the fifth anniversary of its establishment and development. The new logo was developed from "BM"- the first two letters in the company's name,which also indicates the abbreviation for BenchMark, which is defined as establishing and shaping the norms. The logo is created from the four typical values in the construction industry, aimed at conveying the four values that BM Windows takes seriously: connection –delicacy –solidity –shaping.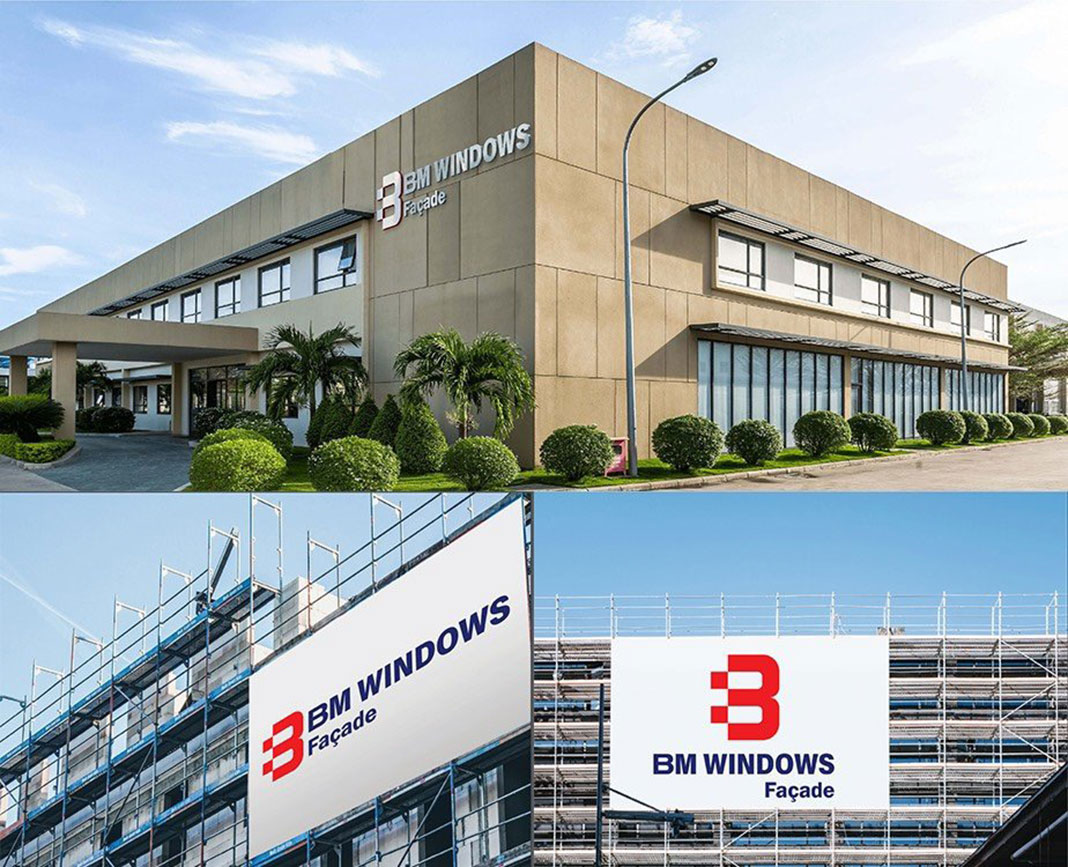 "By changing the brand identity, BM Windows expects to grow into a leading company in the field of aluminum and glass facades through dedication and using innovative solutions, and also to transform the global optimal values into the implementation of construction projects in Vietnam and in the region," said a BM Windows representative.
New logo of BM Windows
Established in 2016, within five years, BM Windows has grown from a rookie to a prestigious company in the aluminum, glass facades industry. The market has witnessed the impressive development stages of BM Windows in all aspects, from the quantity and quality of its business partners to infrastructure facilities and the growth in revenue and profit.
Regarding infrastructure facilities, BM Windows possesses large-scale factories and modern technologies. Among them, its aluminum glass product and facade factory at Song Than 3 Industrial Park in the southern province of Binh Duong, whichhas been awarded theLEED Certificate of the U.S. Green Building Council, aims toward sustainable development and environmental protection.
As for financial figures, the charter capital of BM Windows was adjusted upward by over threefold, from VND100 billion upon establishment to VND305 billion in 2021. Its own equities as of October 2020 had reached VND604 billion and its total assets exceeded VND1,499 billion. Further, its net revenues soared from VND116 billion in 2016 to VND2,011 billion in 2020.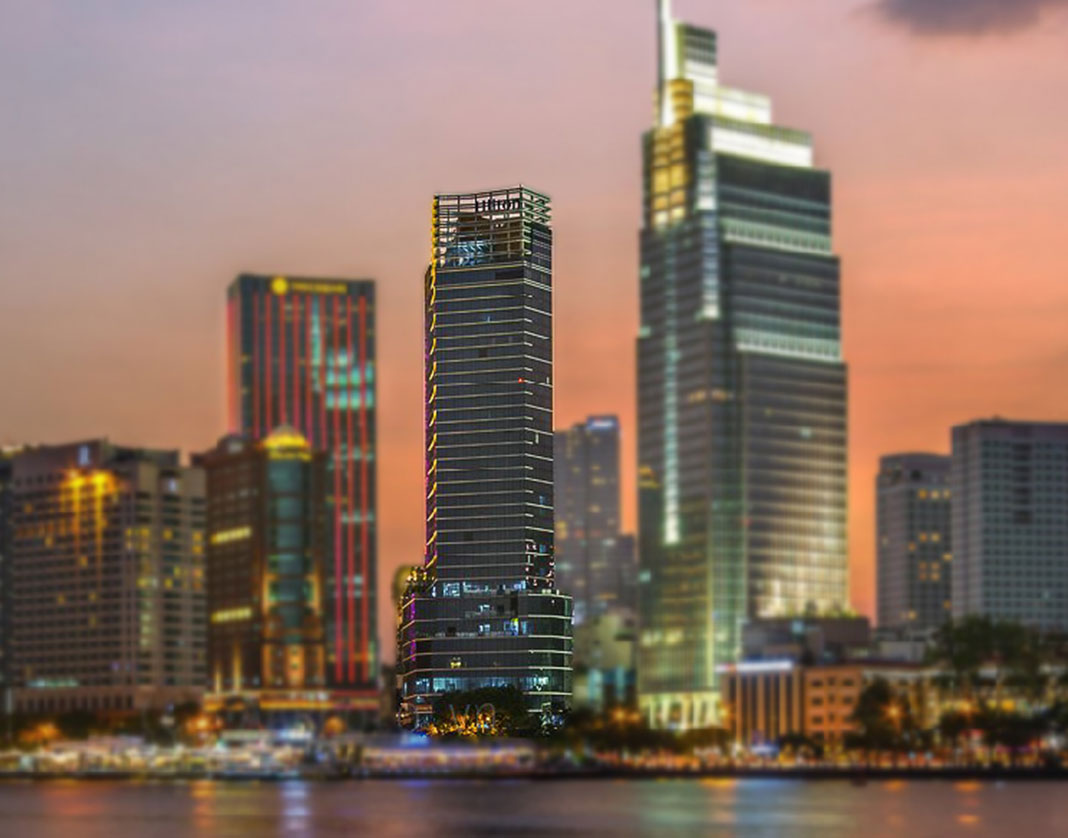 Thanks to the robust growth, especially during the 2018-2020 period, plus its capacity to implement a host of premium projects, BM Windows has quickly caught prestigious investors and general contractors' attention, and was named among the Top three prestigious companies in the construction-building materials industry in Vietnam in 2021, as recognized by Vietnam Report.
Up to now, BM Windows has implemented over 450 projects at home and abroad, including the major projects of Hilton Saigon, Viettel headquarters, Vinhomes Metropolis Lieu Giai in Hanoi; Pullman and Imperia in the northern city of Haiphong, The MarQ and The Peak in HCMC.
BM is executing the projects of Lotte Mall, The Nine in Hanoi, Empire City, River Thu Thiem, The Metropole Thu Thiem, Picity High Park, Cobi Tower in HCMC, Premier Sky Residences in Danang, Sora Gardens II in Binh Duong Province, The Sóng in Ba Ria-Vung Tau Province, Gateway in Phu Quoc of Kien Giang Province, and Wyndham Thanh Thuy in Phu Tho.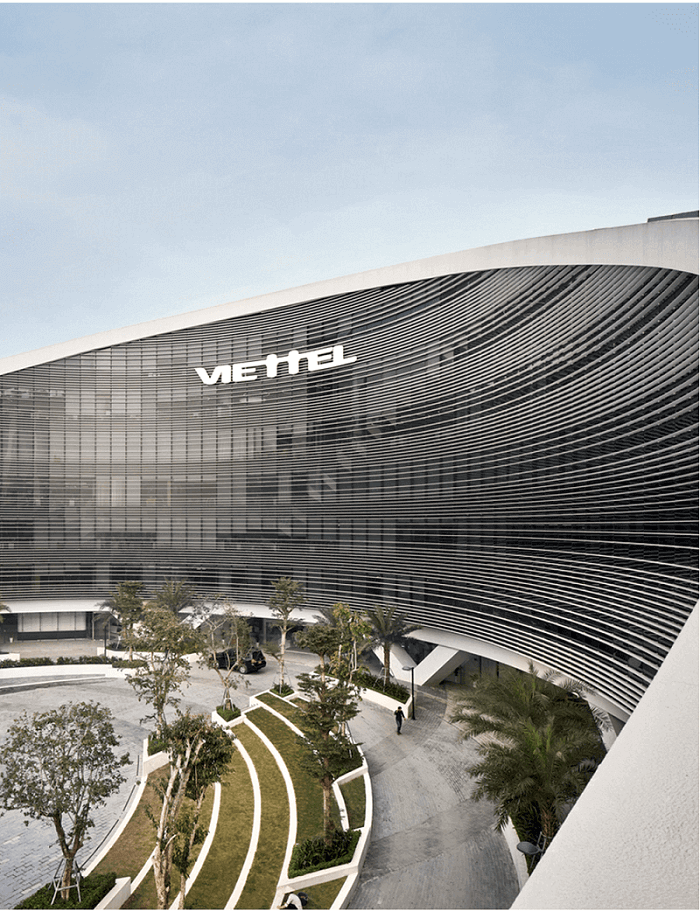 BM Windows's trademark has received recognition in the market and trust of major investors such asMasterise, Phu My Hung, Vingroup, Son Kim Land, Capital Land, HongKong Land, Empire City, Hung Loc Phat, Ecopark, Mapletree, Novaland, Sun Group, Visip Sembcorp, Fraser Property, Gamuda Land, etc.
Having gained a firm foothold in the market, BM Windows started setting out further development steps. The change in brand identity not only indicated the difference in its identity, but also marked a stage of transition to implement its mission as an aluminum and glass facade company via optimal design solutions, quality products and services, and effective construction.
BM Windows recently launched its AREUS Atelier showroom which showcases and develops complete solutions for projects. The showroom also functions as a location where the firm creates a playground, researches and develops aluminum and glass facade solutions of experts and architects in the industry. The facility gathers most of the global leading brands, bringing about in-depth knowledge that architects and engineers could apply to their projects.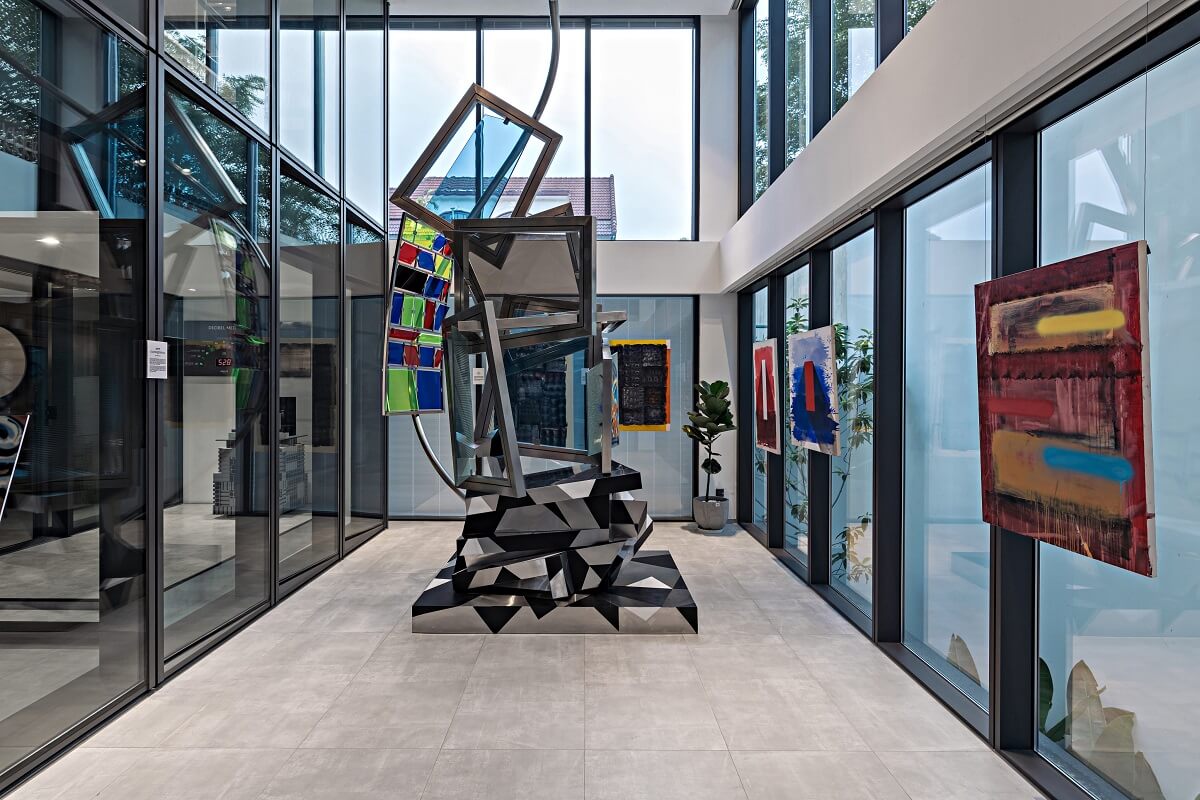 It could be said that the goal of becoming a master in the industry is a bold move of BM Windows, but such a move is on par with the market demand, as the construction sector in Vietnam is witnessing higher demand on the implementation of projects with sophisticated architecture, advanced technology and high levels of technical difficulty.