Mizrahi Developments' visionary project, "The One," consisting of 91 stories, will be an iconic addition to a city of landmarks, soon to become the tallest building in Canada at 91 storeys high. This iconic structure not only symbolizes the city's vibrant life quality but also serves as a testament to BM Windows' expertise. The company has successfully secured a contract to supply the façade for "The One", marking a significant milestone in its global expansion efforts.
"The One" project, a highly anticipated "supertall" building in Toronto, is designed by the world-renowned architecture firm Foster+Partners and developed by Mizrahi Developments under the vision of founder Sam Mizrahi. Situated at the vibrant intersection of Yonge and Bloor, in the heart of Yorkville, this iconic building stands as a symbol of the city's bustling commercial and cultural life. With Mizrahi's vision and Foster+Partners' architectural expertise, "The One" is set to become a landmark that defines modern luxury and elegance in Toronto. Moreover, it is sure to be a hub of energetic activities in Canada. This is Canada's tallest residential building and its first supertall skyscraper as defined by the Council on Tall Buildings and Urban Habitat.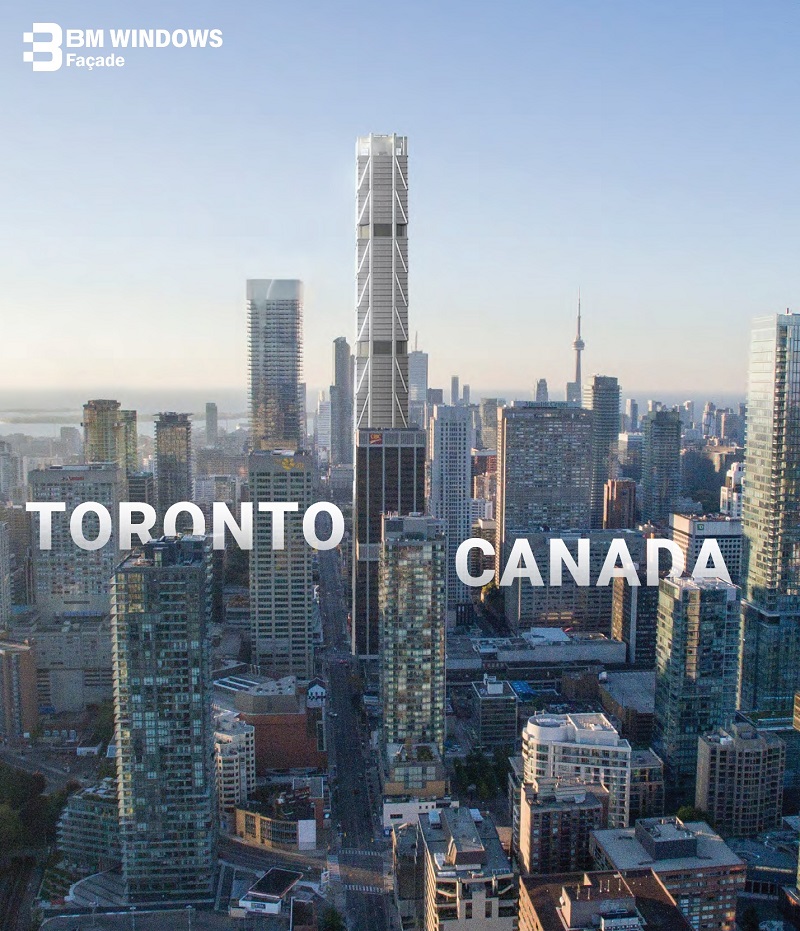 BM Windows will provide more than 7,000 units of unitized panels to cover a total area of 27,000 square meters of The One. The project has a complex design with more than 38 distinct panel types that require a high level of technical expertise in manufacturing. The typical panel size will be 1.2×3.3 meters, with some panels extending up to the maximum dimensions of 1.2×6 meters.
The One's façade is ensured to satisfy all the strict technical quality standards of "a super high-rise" building and adhered to the strict North American guidelines. The entire façade system manufactured by BM Windows undergoes stringent testing and approval from ASTM International, known as American Society for Testing and Materials standards organization. For instance, it possesses wind pressure resistance of up to 4.0kPa, along with excellent parameters related to thermal insulation, waterproofing, airtightness, sound insulation, and high durability. Aluminum frames with thermal breaks, high-quality glass, and low thermal transmission auxiliary materials are utilized to enable optimal energy efficiency in Canada's harsh climate, where temperatures can plummet to -18°C.
"The One" project in Toronto City, Canada presents a great opportunity for BM Windows to showcase its capabilities on the international stage. With its products now making an appearance in the other hemisphere, BM Windows has taken a significant step towards establishing itself as a reputable supplier in the international market and affirming its commitment to delivering top-notch solutions and meeting the stringent demands of world-class projects.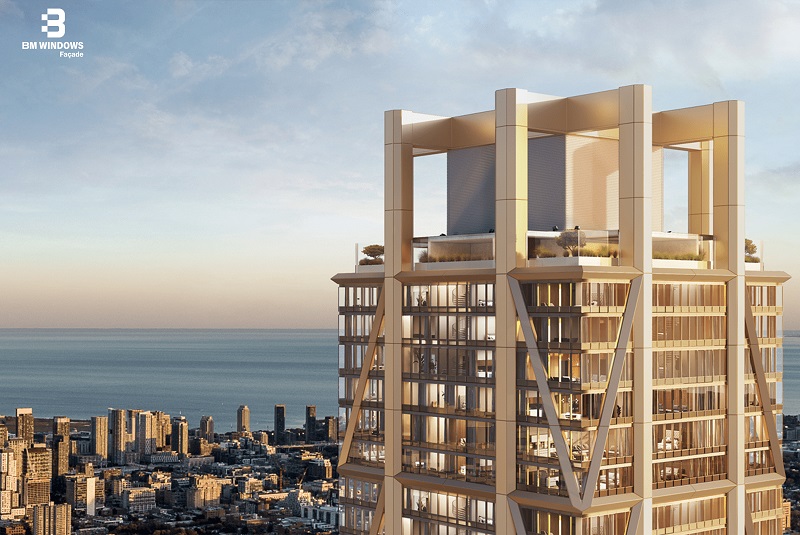 BM Windows is a specialized provider of shaping solutions and aluminum and glass façades in Vietnam and the surrounding region. With a strong emphasis on quality and aesthetics, the company annually supplies over 2,000,000 square meters of aluminum and glass façades to the market. As the Vietnamese construction industry sets higher requirements, BM Windows' strategic approach is poised to achieve significant breakthroughs in the near future.