Brand building and development are nothing new in Vietnam. Regarding market characteristics, however, a lot of Vietnamese enterprises frequently engage in marketing efforts to support their primary revenue objective. This results in the perception of the brand's nature in the brand value system not being very apparent.
It results in a brand (or more), after more than 40 years of establishment and development, changing its positioning after an initially ambiguous positioning, implementing repositioning when it is not really positioning, changing its positioning when a new competitor enters the market with stronger brand values, following the competitor's positioning strategy, and doing these things unintentionally, losing market share to opponents without knowing it or failing to find the true positioning.
Understanding the brand value system may assist businesses in realizing how to build and develop values as the basis for increasing brand value toward heritage (property that can be moved around and is profitable everywhere), in addition to brand equity. More simply, the essence of a business strategy is to concentrate on increasing sales, gaining market share, and making money; the essence of a brand strategy is to develop intangible values so that the company can profit from many different business areas, including customer value, product and service value, trust value, symbolic value, etc.
To address this issue, Viet Solutions Consulting Media Joint Stock Company (hereinafter referred to as Vietso), who is a strategic consultant and pioneer in the field of brand communication consulting from depth in Vietnam and has the strength of deepening and standardizing the brand, and Brandmath jointly held the launching ceremony for their application, Brand Depth Solution, and Brand Math in building, developing, preserving, and quantifying brand value for brand management with the participation of 50 guests. The purpose of the launching ceremony is to provide and disseminate comprehensive brand development strategies in line with the brand value axis, assisting Vietnamese companies in building their brands in accordance with international standards and with a quantitative focus. The launch ceremony was held at 8:00 a.m. on August 30th, 2023, at the Nikko Saigon Hotel, address: 235 Nguyen Van Cu, Nguyen Cu Trinh Ward, District 1, Ho Chi Minh City.
The launching ceremony of the depth solution and brand axis system is a strong affirmation of Vietso's journey as a creative strategist, and the unit for consulting, planning, building, implementing, developing, and preserving brand values from brand depth aims to provide comprehensive quantitative brand solutions, including executive-level branding, executive-level brand training, in-depth ideation training, standardized brand marketing, standardized human resource provision, and specialized book publishing.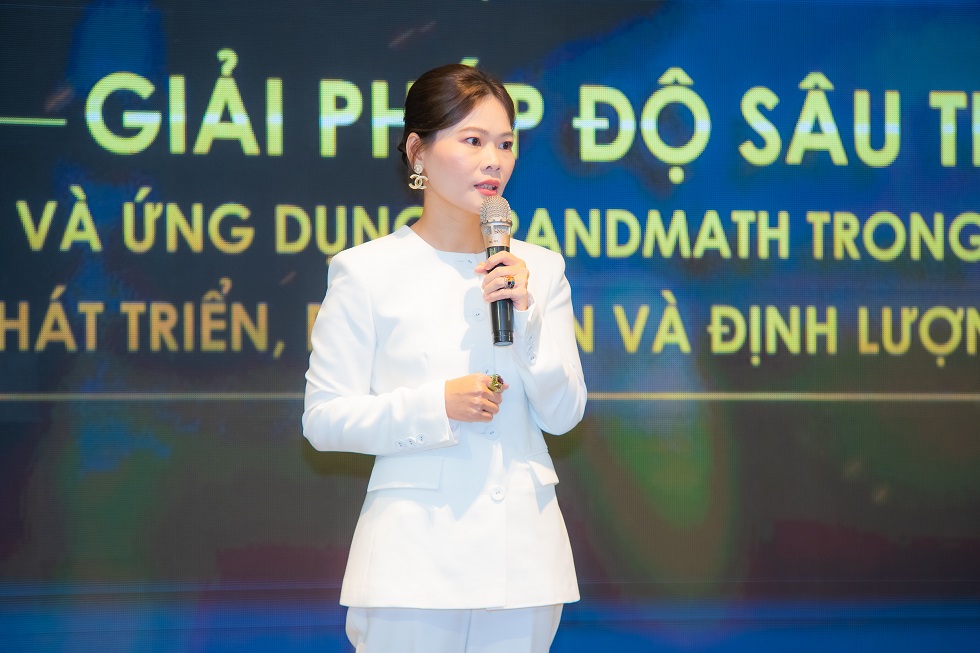 During the launching ceremony, Dr. Do Van Phu and Mrs. Ho Thi Bao Thu – General Director of Viet Solutions Consulting Media Joint Stock Company (Vietso) said that in implementing brand depth, quantitative orientation, converting intangible values into tangible, Vietso is focusing mainly on two factors: people and the environment. Based on narrowed goals to focus on businesses with a sustainable development mindset. Vietso ensures in-depth learning before implementation about both socially responsible businesses that are nurturing future generations, and businesses that are protecting the environment in the most standardized and well-founded way. Accordingly, Vietso chooses to pioneer educational communication to aim for a higher value, serving the development of businesses, communities and towards a Vietnamese society with progressive thinking but ethical values. Cultural identity must be preserved during the development process.
For more details, please contact:
VIET SOLUTIONS CONSULTING MEDIA JOINT STOCK COMPANY (VIETSO JSC)
Office Address: 2nd Floor, 415 Le Van Luong, Tan Phong Ward, District 7, HCMC
Tel: 028-6688 6848
Website: www.vietsomedia.com
For specific information, please email: headoffice@vietsomedia.com