At wet markets, consumers can find varieties of rice stored in bowls and baskets from age-old brands such as Nang Thom Cho Dao, Huong Lai, Tai Nguyen and Bong Su. In supermarkets, as well, it's not hard to find new rice brands packaged in plastic bags weighing up to 25 kilos. However, there is still no rice brand that is popular in traditional markets and modern supermarkets.
After more than 30 years of reforms, Vietnam has become one of the three largest rice exporting countries worldwide, with an annual average of six million tons. However, even the phenomenal ST25 – "World's Best Rice 2019" – is struggling to maintain its position in the international market.
Scheme to build A-An rice brand
At a conference on sustainable rice production held in Dong Thap Province on April 12, Truong Sy Ba, chairman of Tan Long Group JSC, proposed a scheme to develop rice production chain linkages and national rice brand-building for A-An. The scheme also aims to build factories, warehouses and a modern transportation network.
Ba presented a new model of organic farming cooperatives, aimed at long-term rice cultivation at a lower cost and higher quality.
Tan Long hopes to produce "Vietnamese rice for Vietnamese". According to Ba, the total rice consumed domestically is approximately 11 million tons per annum. Of this, packaged rice with clear origin and a well-defined brand strategy accounts for only 10-15%, some 1-1.7 million tons. Tan Long's target is to achieve 10% of this.
Tan Long is determined to sell some 300,000 tons of packaged A-An rice until 2025 and 600,000-700,000 tons until 2030, accounting for 30% of the domestic rice market. Its bigger ambition is one million tons.
"To achieve the goal, it is crucial for us to thoroughly prepare and heavily invest in infrastructure. Apart from reselecting and restructuring our strategic material areas, we are upgrading scales and technology in our processing factories to increase the drying and storing capacity," said Ba.
In Long Xuyen last February, Tan Long signed a consent form with An Giang and Kien Giang provinces to construct a 60,000-hectare raw material rice area. A month prior to the event, Tan Long inaugurated Hanh Phuc, a rice factory in An Giang Province, which, according to the Group, has the largest scale in Asia. The factory can produce 1,000 tons of finished products daily.
Hanh Phuc is located next to the 300,000-hectare raw material rice area in An Giang's Tri Ton and Thoai Son districts and Kien Giang's Giang Thanh, Hon Dat and Kien Luong districts. The advantage of having a material area is the lower cost of transportation from fields to factories.
Moreover, rice which is dried and stored instantly after being harvested (under 10 hours) has an outstanding quality and also retains its original fragrance and taste.
Ineffective brand strategy
When Tan Long's A-An rice first appeared in the domestic market, it met the most rigorous international quality standards. In 2016, Tan Long was the private enterprise that won the bid to export 3.000 tons of premium rice to Korea.
By the end of 2016, Tan Long repeatedly won another bid to export 3.000 tons of Japonica rice to Korea. To penetrate the Korean market, Tan Long's rice must meet 280 inspection criteria. At the start of 2017, Tan Long exported the next batch of Japonica rice, which is 10 times more than the first batch, bringing Tan Long US$3 million in profit. The next year, Tan Long won another batch of 60.000 tons.
Tan Long's exports to Korea have reminded people of the "Vietnamese rice brand by 2020, with a vision to 2030" scheme. This national scheme was approved in 2015, with rice being the first agricultural product to adopt this approach. Shortly after that, rice brands sprung up everywhere.
The Vietnam Southern Food Corporation (Vinafood 2) is a leader in the field, with warehouses from Danang to Ca Mau. The average output was 3 million tons during 2010-2020. Vinafood 2's subsidiaries have strategic plans for trademark and brand identity. For instance, Mecofood registered "Tho Com" for Nang Thom Long An, Huong Lai KDM 105, Tai Nguyen Cho Dao. Long An Food Company registered "lady in blue ao dai with cone hat" for nearly 10 brands: ST24, Nang Hoa, Viet Dai, Viet My, Huong Lai KDM, Tai Nguyen, etc. Song Hau Food Company registered green/yellow/red/dark red pomelo flowers, purple/red/orange/yellow poinsettias, Bong Su, Gao thom Song Hau, Tay Do. Besides, Ho Chi Minh City Food Company has Dong Xanh, Hat Ngoc, and Huong Lua Dong Thap Food Company registered Huong Tram, Seu Do and Ramsar, among others.
However, most of the brands mentioned above are almost unfamiliar to domestic consumers. For familiar brands such as Hoa Su, Bong Su, Nang Thom Cho Dao, Huong Lai, and Tai Nguyen, branding is unnecessary. Good wine needs no bush. The enterprises that own the brands remain unknown to the market.
In Vietnam, there are more than 200 medium-scale and large-scale enterprises joining the rice markets. However, their brand strategy is not effective, especially in export markets.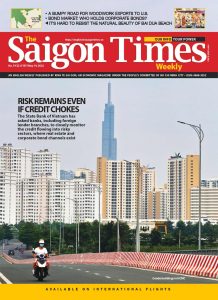 Farmers, enterprises still struggle
It is tough for businesses to do the branding. To have a national rice brand that can draw the attention of Asian customers worldwide sounds more far-fetched. Vietnam's agriculture needs some big brands, especially in cultivating, processing and exporting.
While there are a variety of rice seeds, there are not many major and premium rice seeds which can become key products and successfully enter global markets.
Little do we know that the age-old specialty, Nang Thom Cho Dao, was once presented to King Minh Mang (1791-1841). This variety degenerated due to the lack of alluvial and salinity and overuse of chemical fertilizers in soil. By the end of 2016, Can Tho University conducted a research project and restored this variety of rice at My Le Commune, Can Duoc District, Long An Province. According to local farmers, Nang Thom Cho Dao had restored its original flavor.
In recent years, groups such as Loc Troi and Trung An have stood out in the market with impressive rice export news. Both are trying to build their own brands, but still struggle to make them popular.
In 2019, ST25 rice developed by engineer Ho Quang Cua was honored as the "World's Best Rice". Unfortunately, the name ST25 was applied for registration as a trademark by four companies in California, the United States, and one company in Australia, while Cua did not have time to do so. ST25 repeated the same old mistake of Nang Thom Cho Dao. In 2002, this trademark was registered by Cong Nguyen Inc. in Oklahoma, the United States. Long An Province's Department of Science and Technology hired a U.S. law firm to handle the case, but did not succeed.
Without effective brand protection strategies, Vietnam will never be able to own a global rice brand as top rice exporters as India, Thailand and Cambodia have done. Vietnam's enterprises need to raise awareness and have the ability to protect their brands. However, the State's support is crucial. In the domestic market, the fraudulent use of brands such as Nang Thom Cho Dao and ST25 by rice traders often confuse consumers between real and fake rice varieties and cause losses to farmers.