HCMC – ManpowerGroup Vietnam partnered with the American Chamber of Commerce in Vietnam (AmCham) to organize a webinar on October 1, during which experts shared the importance of a coaching culture in an organization and how it can support them in building resilience to emerge successful amid the Covid-19 pandemic.
Experienced speakers, who are leading experts in human resources management, coaching and psychological consulting, discussed the stories of coaching implementation and building resilience for employees in their organizations.
Hosted by Linh Thai, CEO and founder of TVL Group, the webinar "Building a Resilient Organization with a Coaching Culture" saw the participation of over 100 business leaders and HR practitioners working in various sectors.
According to the "Talent Shortage Survey 2020" by ManpowerGroup, 93% of people have seen their working life transformed because of Covid-19.
Gallup's "State of the Global Workplace 2021", carried out in 116 countries and territories, also reveals that Southeast Asia has the highest regional percentage of people who lost their pay due to the Covid-19 situation, the second-highest regional percentage of people who worked fewer hours and the second-highest regional percentage of people who lost a job or business.
In terms of emotions, 33% of Vietnamese regularly experienced stress, and the country was ranked 6th among nine countries in the region.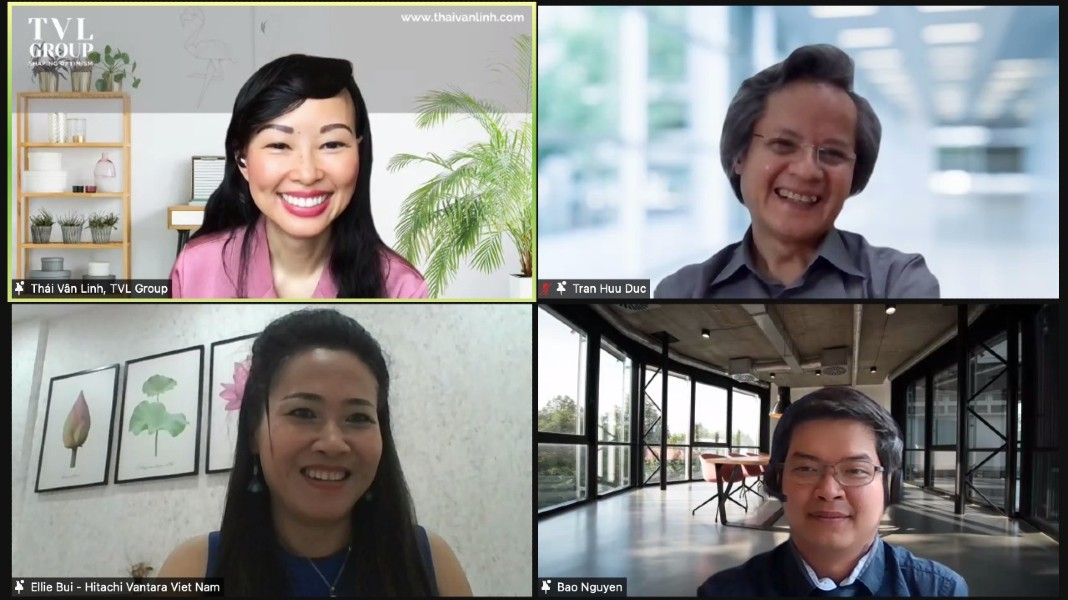 "Resilience is the ability to recover from adversity, adapt and thrive," shared Bao Nguyen, Leadership & Team Coach, ManpowerGroup Vietnam. The resilience skills of a person are influenced by two groups of factors, namely uncontrollable and controllable ones.
The expert made it clear that coaching is a useful skill for individuals to learn to manage their feelings, thoughts and actions. It is also among the top 10 important soft skills sought after by global employers according to ManpowerGroup's "Talent Shortage Survey 2020".
Psychotherapist, Dr. Tran Huu Duc said, "Because of the local culture, Vietnamese people enjoy socializing and being in a large community. This is also one of the catalysts to restore their energy and emotional intelligence. The recent restrictions and social distancing rules due to the pandemic, however, have left many confused, and they have no idea how to balance their emotions."
According to a survey shared by Dr. Tran Huu Duc, by September 2021, about 80% Vietnamese were frequently stressed out as compared to the pre-Covid-19 ratio at only 15%.
Discussing the "How" to implement coaching effectively, Ellie Huong Bui, Human Resource Business Partner Director, Hitachi Vantara Vietnam & Japan, shared, "Leaders play an increasingly important role in the coaching journey, particularly during the pandemic. They need to fuel their employees with inspiration and peaceful energy, make them feel secure and as a result, be open to learning and change."
In addition, the panelists shared specific tactics that HR practitioners can apply in building a strong coaching culture as well as a resilient organization during and after the pandemic.