Coats Group plc, the world's leading manufacturer of thread and structural components for apparel and footwear, as well as an innovative pioneer in performance materials, has consolidated its footwear activities in Vietnam. To mark the occasion, Rajiv Sharma, Group Chief Executive, attended the Coats Footwear Vietnam Ltd. inauguration ceremony on 29th June 2023.
Rajiv Sharma, Group Chief Executive, said: "Coats Footwear Vietnam has been established as an integrated business that reflects our combined expertise in the footwear market. This includes the Coats footwear threads and the acquisitions of Texon and Rhenoflex."
With the acquisitions of Texon and Rhenoflex in 2022, Coats has become a global market leader in footwear components, complementing its global leadership in threads. Sustainability and innovation are at the heart of Texon and Rhenoflex, aligning with Coats' strategy. To drive focus and clarity, the company announced the creation of a new Footwear division that will sit alongside Apparel and Performance Materials earlier this year.
Coats has been operating in Vietnam since 1989 with two large thread factories in Ho Chi Minh City and Hung Yen Province. Its manufacturing footprint has been strengthened through the acquisition of Texon and Rhenoflex, including two state-of-the-art structural components factories.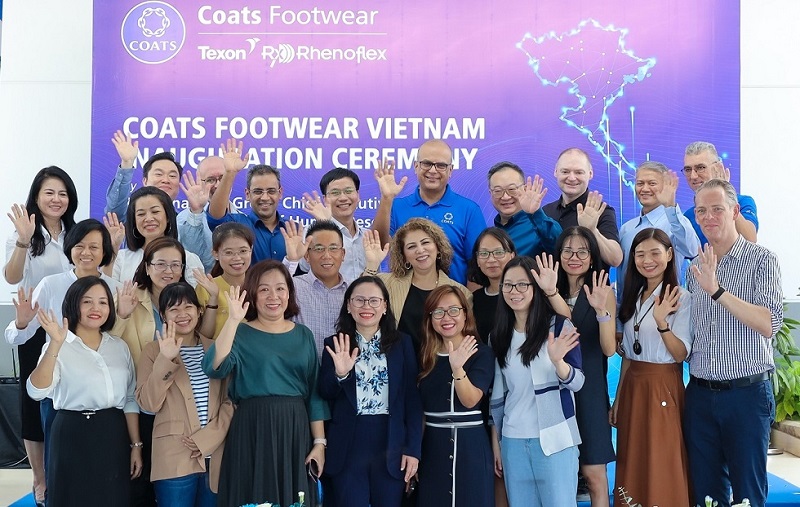 Adding to Coats' already large customer base and footprint in Vietnam, the consolidated footwear business will provide a single point of contact for its footwear threads and structural components customers. In addition, we have new processes and printing technologies that enable customers to receive a highly sustainable, ready-to-use product which is produced waste free and has a 50% reduced CO2 footprint.
About Coats Group plc
Trusted by the world's leading companies to deliver vital, innovative, and sustainable solutions, Coats provides value-added products, including apparel, accessory and footwear threads, structural components for footwear and accessories, fabrics, yarns, and software applications. Headquartered in the UK, Coats is a FTSE250 company and a FTSE4Good Index constituent. Revenues in 2022 were US$1.6bn.
To find out more about Coats, visit www.coats.com.