Compal, the global leading manufacturer of smart electronic devices, is actively expanding its production capacity for its worldwide operation market to serve international customers' increasing orders.
In 2021, Compal expanded its Vietnam production by adding more manufacturing capacity to its existing facility in Vinh Phuc Province.
To further meet the global demand, Compal is currently planning to set up operations in other localities across Vietnam such as Quang Ninh and Nghe An where the company can thrive with the local economy and community.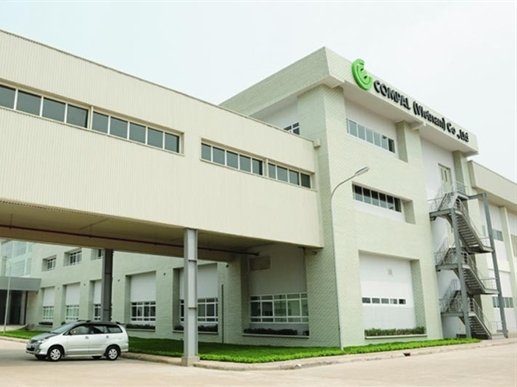 On June 2, 2022, Compal visited the northeastern province of Quang Ninh to explore investment opportunities as well as the ease of doing business. Quang Ninh is at a very strong position for developing an electronics manufacturing base with significant infrastructure improvement, excellent connection with China and major production hubs of northern Vietnam such as Hanoi and Haiphong.
During the visit, Compal surveyed DEEP C Quang Ninh, an industrial cluster developed by DEEP C Industrial Zones and consisting of two sub-projects: Bac Tien Phong industrial zone and Nam Tien Phong industrial zone.
Located in Quang Yen coastal economic zone, DEEP C Quang Ninh is being developed into a high-tech industrial complex integrated with internal port infrastructure and port service.
About Compal
Ever since its initiation as a PC peripheral supplier in 1984, Compal has grown to its present scale with outstanding management and solid R&D capacity. To meet client needs from design to manufacturing, we manufacture 5C products such as notebook computers, tablets, wearable devices, and smartphones. In addition, we integrate our products into IOT applications to create smart houses and smart cars to become a leading total solution provider. Meanwhile, we are continuously developing smart medical and health care business.
To respond to market needs quickly, we consistently set up manufacturing sites and after-sale service centers in China, the USA, Vietnam, Brazil, Poland and India. We have established a complete system with R&D, manufacturing, quality assurance and logistics. This allows us to provide flexible and rapid services and achieve timely results. Nowadays, Compal is a global leading company of technology products.