Many groups of workers took turns to work on holidays to meet the project's schedule in the run-up to the Year of the Dragon 2024. Lam Kinh Resort is situated at Tho Lam Commune, Tho Xuan District, Thanh Hoa Province, only one kilometer from the well-known historic relic Lam Kinh. The resort is a creative architectural work developed by Sao Mai Group in collaboration with Astar, a firm specializing in architecture.
Lam Kinh Resort & Spa is a modern construction project reflecting traditional cultural and historic values of a mysterious land which is famous for the myth of Mao Sui lake, the vestiges of an immense ironwood forest existing for hundreds of years since the Le Dynasty.
Like a splendid blue pearl in a region traversed by the rule of two empires, the resort is gradually taking shape, becoming a work of art for being endowed with many cultural and historic values through different periods of time.
People visiting Lam Kinh Resort & Spa feel overwhelmed by the fresh beauty of the resort that is outstanding with its unique arrangement and a super realistic scenery. Once completed, the resort is expected to become an attractive tourist site for local and international visitors, contributing to the province's tourism development.
Yinyang-shaped resort
Covering nearly 54 hectares of land, Lam Kinh Resort & Spa with an investment of VND1,400 billion is developed in two phases. The resort is the largest investment project of Sao Mai Group in Thanh Hoa Province so far.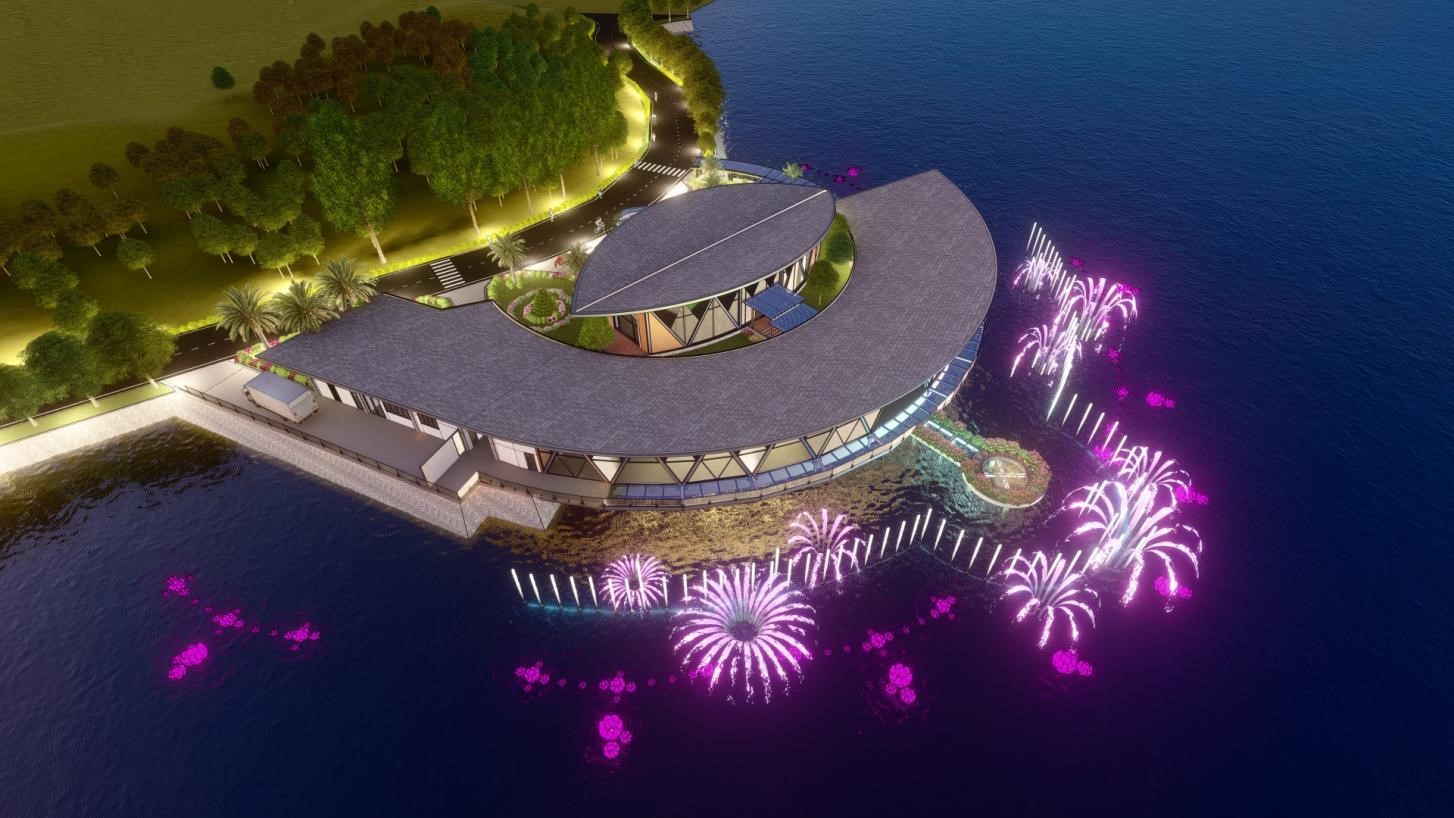 Lam Kinh Resort & Spa features bungalows nestled under the canopy of trees, floating on water or hidden under a mountain and many other facilities such as spa and massage centers, Vietnamese restaurant, a park and an observatory tower. All of these facilities are perfectly designed and arranged in a harmonious way, creating an ambience with numerous eye-catching architectural works.
A passion project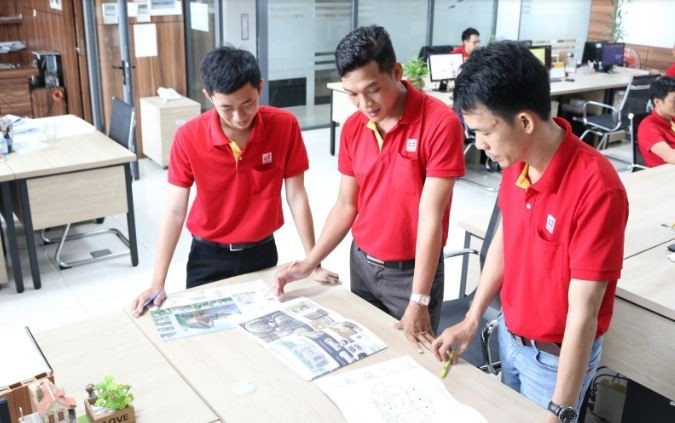 ASTAR, a company experienced and reputable in the Vietnamese architecture, assumes the job of working out a land use plan, coming up with ideas of architectural space, detailed subdivision and interior decoration for each category of the project. The firm is honored to have accompanied Sao Mai Group during the past 30 years of the Group's development with different types of works.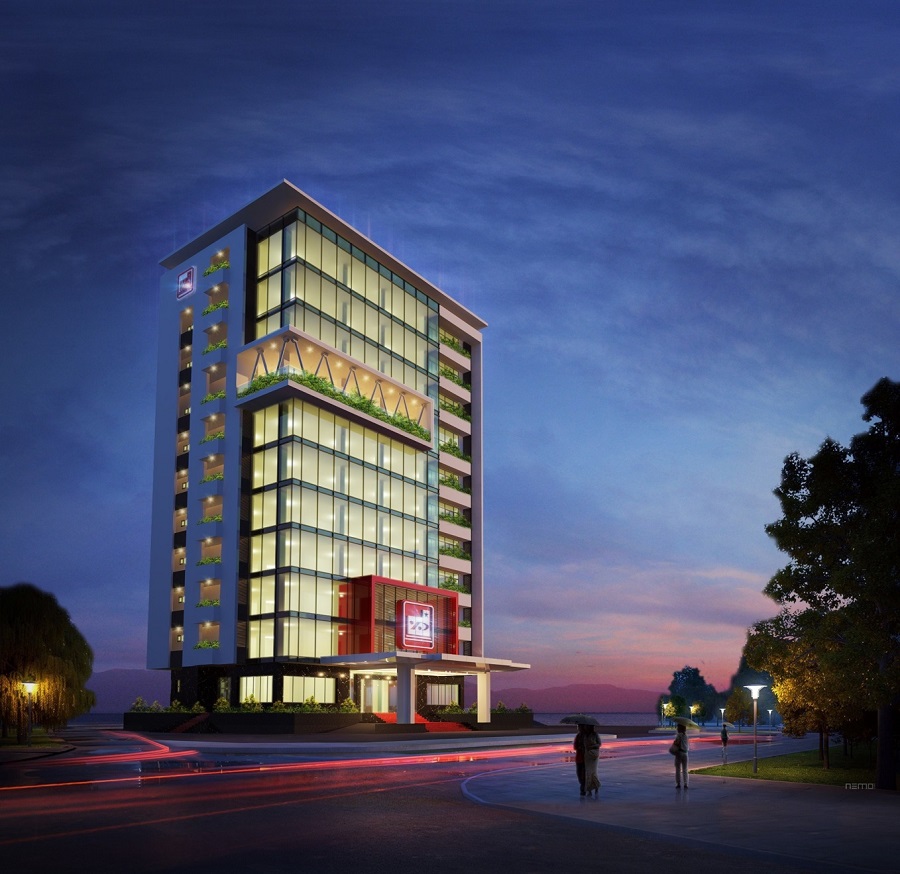 For employees, the workplace is the second home that inspires their creativeness and motivation to work. Astar has made their colleagues delighted by creating a working space for them in good harmony with nature. The office building of Sao Mai Group's affiliate in Dong Thap Province, designed by Astar, is a place full of green trees, in alignment with feng shui elements that brings good luck to everybody.
The world is witnessing rapid changes everyday ushered in by science and technology, information technology and the development of social networks. Our way of thinking, working styles and behaviors are influenced by the movement of the contemporary society. The living space of each individual becomes narrower when land for production and industrial development is no longer abundant, especially when the weather is increasingly getting extreme, adversely impacting human life.
Thus, architecture is not only about sketching buildings but it also reflects the wisdom and creativeness of architects in every drawing lines, and most importantly architectural works must have high applicability.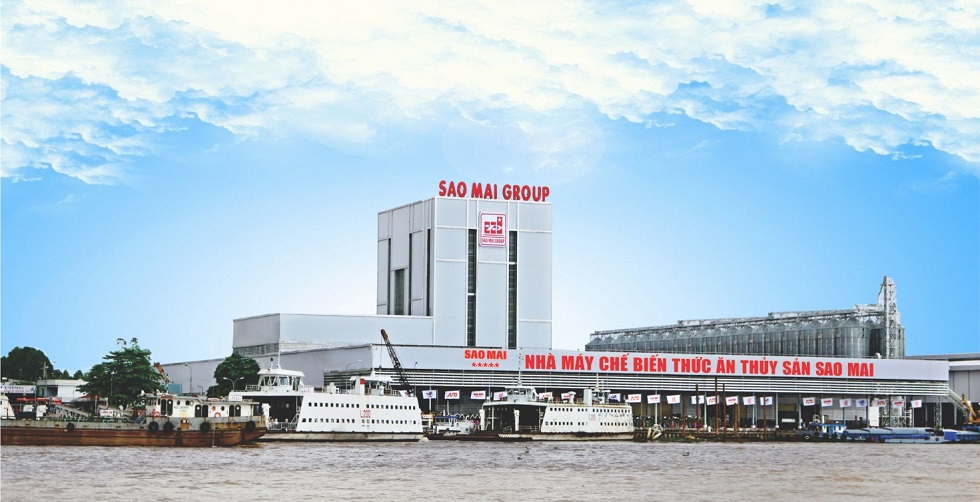 Each of construction projects implemented by Astar brings a new living style, modern working environment and private space for a work-life balance and increase of creativity.