Over this past year, Vietnamese compatriots, both in the country and overseas, have shared with and helped one another more although they are in sheer difficulty. If the share and assistance were bright spots, then the overall painting of 2021 would not be so dark as seen by many. Reversely, that picture is replete with human compassion and is a source of inspiration which motivates Vietnamese on the path ahead.
I still remember in mid-2020, when the Covid-19 pandemic began to spread more rapidly in Vietnam, a colleague of mine, who is a member of the IT team, told me he wanted to paint a picture of sad and happy stories of the year by making a stroke of a light color to mark a happy story and a dark stroke for a sad one. "I think I would end up with a very dark painting," he said.
I told myself then that my friend was rather pessimistic. However, when the year did end, I thought he was quite reasonable. Last year, if he had painted the overall picture of the year's stories, from the family to the workplace and society, dark hues would have overwhelmed light ones. Therefore, the painting would have been dark, to a certain extent.
And many would think that the painting of 2021 might even gloomier. And, as my friend put it, the picture would be "very dark."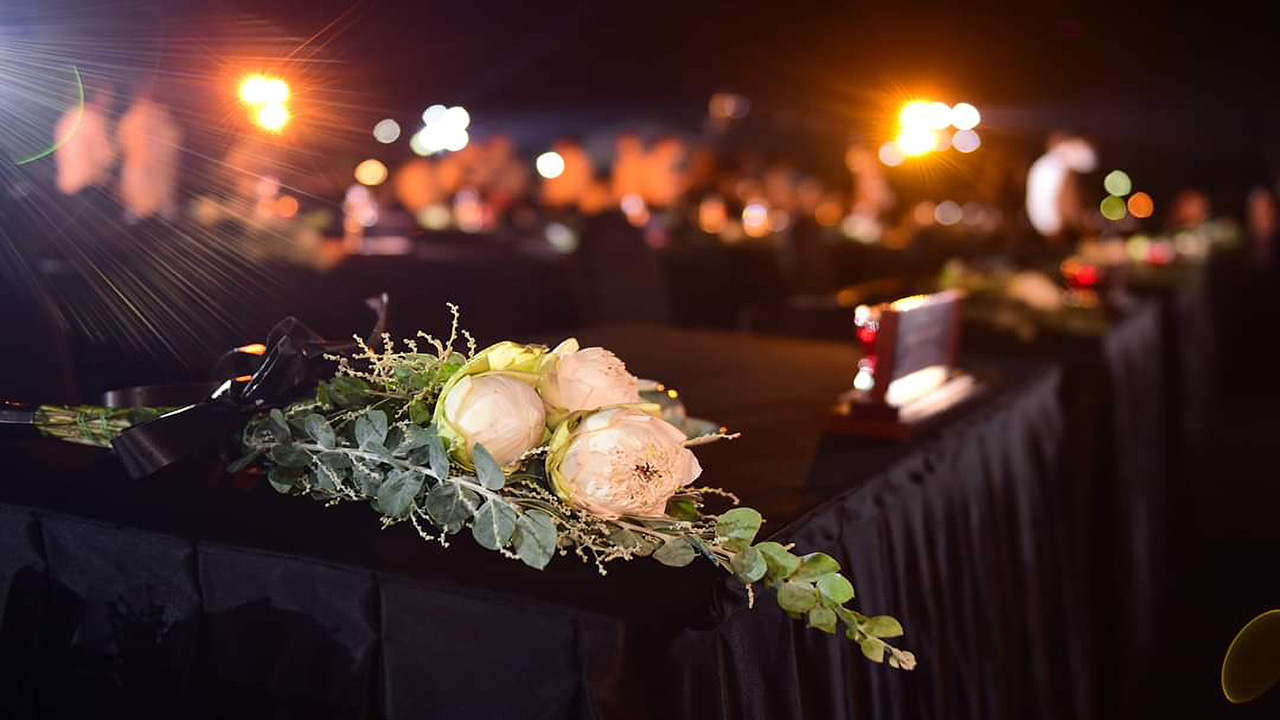 In our families, the children had to be adaptive to online learning. Despite the bright side, this modern method of learning was extended too long. The pandemic confined students to the four walls of their houses. Some Netizens said jokingly that students had a Tet (Lunar New Year holiday) that lasted until summer vacation. It was an exaggeration, of course. But it was not totally wrong. In this city, students experienced one of the shortest ever summer vacations. When summer ended, after the first day of school ceremony, which was arguably the weirdest in history, students continued… online learning. Then came the devastating attack of the pandemic. When students attended in-person classes again, Tet was already in the air. To students of the universal education, aside from the quality of online learning, problems may arise in that at their age, students need to have direct communication to shape personalities.
Their parents were miserable, too. For a while, they had to be confined to their houses like their kids had. There were fears, from worries about the deadly pandemic, to the availability of foods and necessities during lockdowns and vaccination, etc. Yet the biggest fear related to their diving income. Some even lost jobs because their companies went bankrupt or had to lay off part of the personnel.
At societal level, there were so many heart-rending losses, from human suffering to opportunities which were once regarded as "once-in-a-lifetime" occasions that would help the country take off. The bright future so promising not long ago has suddenly been lost indefinitely.
These are some strokes in the dark painting of the year in my friend's eyes.
However, that painting does not have only dark hues. It still contains quite a few bright strokes, especially those representing human compassion.
It can be said that deep and genuine human compassion has been shown even in the darkest time of the pandemic. Many maintain that it is in difficulty that real compassion can be seen clearly. In many cases, mutual assistance and compassion emerged naturally as an intrinsic merit of helpers without any economic motive behind.
Most known among these benefactors are arguably the inventors of "rice ATMs," "face mask ATMs," or "oxygen ATMs," free meals, free portions of necessities and "zero-dong" minimarts. However, many philanthropists chose to remain anonymous without giving their names.
Sadly, several of the benefactors have gone forever. In the ceremony in commemoration of Covid-19 victims in HCMC on November 19, 2021, this scene was moving. Nguyen Thi Tuyet Lan, 46, holding a portrait photo of her husband, Vu Quoc Cuong, 46, at the ceremony. During the fourth wave of the pandemic, while trying his utmost to help others, Mr. Cuong contracted the coronavirus and spread it to his whole family. The day Mrs. Lan was discharged from hospital and came home was also the date she received the cremation remains of her husband.
Many overseas Vietnamese have looked restlessly at their motherland, expecting to do something to help relatives in the country. Mutual assistance given by quite a few overseas Vietnamese, even when they are severely affected by the pandemic, is invaluable.
This is not a spontaneous remark but is evinced by convincing statistics of remittances sent home by overseas Vietnamese and Vietnamese living abroad in 2021. According to international institutions (see charts), the volume of remittances to Vietnam last year was expected to reach a new record of US$18.1 billion.
That means the figure puts Vietnam at the third position as far as remittances in the East Asia and Pacific region in 2021, behind only China and the Philippines. Compared with 2020, Vietnam's 2021 ranking remained unchanged. However, when it comes to absolute figures, Vietnam had an impressive positive growth when the remittance volume rose almost US$1 billion, from US$17.2 billion in 2020 to US$18.1 billion in 2021.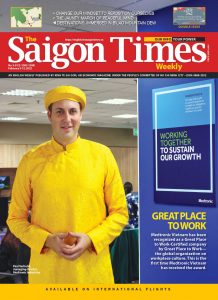 Vietnamese, both in-country and overseas, have shared and helped one another more despite being subject to more difficulties. If the compassion and assistance were considered bright spots, then the overall painting of 2021 would not be so bleak as seen by some. On the contrary, the painting has been imbued with human compassion and is one of the sources of inspiration urging us to advance on the path ahead.
Naturally, Vietnam as a nation with all her regions may be likened to a painting with different hues. All in all, human compassion in hard times remains one of the brightest spots of the Vietnamese and will help implement the spirit of "nobody left behind." Each of us should go forward so that every one of us can be a talented painting artist who can paint and turn the picture of the bright future into reality.
To sum up, let the author borrow part of the lyric of Ly ruou mung (Toasting Glass) by musician Pham Dinh Chuong for his parting words:
"Nhấc cao ly này
Hãy chúc ngày mai sáng trời tự do
Nước non thanh bình
Muôn người hạnh phúc chan hòa."
(Raise your glasses
And wish for a bright
and free future,
A peaceful country
And lasting happiness to everybody)