A report unveiled by Google, Temasek and Bain in November 2021 forecast that Southeast Asia's digital economy would surpass US$1 billion in 2030 and Vietnam would rank second in the region, only after Indonesia. Vietnam is predicted to reach US$220 billion worth of e-commerce transactions.
Besides the emergence of the digital economy, traditional economic sectors are gradually becoming digitized. Covid-19 has accelerated Vietnam's digitization and digital transformation.
Vietnam is digitizing data in its economy. This will precede a digital transformation in which digital technology is used to improve business processes, corporate culture and customer experiences. This adaptation and transformation create a huge opportunity for many industries.
The online seminar entitled "Paths to Digital Careers" was organized by Digiforce on February 20, 2022. Over 3,000 people registered and more than 1,400 joined the online conference. This attests to the allure of new career opportunities in the digital space. At the seminar, presenters offered insights into various aspects of career opportunities and the essential skills for new jobs such as digital marketing, data analytics, FinTech and EdTech.
Working with data to understand human needs
The development of data digitization and digital transformation creates jobs for those capable of working with data and using it to offer business analytics to improve business efficiency.
Digitized data on orders and receipts will allow analysts to evaluate, assess and acquire a better understanding of the demand for various products and what promotion campaigns should focus on.
This is also applicable to university admission and a learner-centric curriculum and program development, especially extra-curricular activities.
A bank or securities firm can acquire a good grasp of clients' transaction habits, money sources and investment profit to offer appropriate investment strategies.
Data analytics will allow firms to know their customers' needs—sometimes even before they realize such needs themselves—and help them make better investment and consumption decisions. New sources of data such as statuses and comments on Facebook and Twitter, what people say on YouTube or the layers of emotions expressed on social media platforms generate a high-frequency database. The ability to process and mine data will help banks, insurance companies and securities firms gain a better understanding of customers, gathering insights that customers themselves may not be aware of.
Given the potential of machine learning, especially artificial intelligence, as well as robots, the future of data analytics and automation is extremely promising. New approaches have not only supported accounting, auditing and retail, but have also penetrated investment banking, where relationships are hard to digitize but serve as an important intangible asset. For example, Citigroup uses data analytics to improve the efficacy of financial consultancy and managing deals, fields which robots used to be deemed as incapable of managing.
Enticing opportunities offered by new sources of data have spurred the demand for data experts. In the U.S. and the U.K., the demand for these experts is significant and qualifications are not as important as actual skills. For example, at the writer's university, a student capable of conducting data analysis can work part-time as a research assistant for 4-5 university projects, earning as much as, if not more than, fresh graduates working full-time at a bank.
New and old jobs in FinTech and digital space
Career opportunities are not restricted to those working with data, but are also available to those whose skills have transformed in the digital space. For example, in FinTech firms, the most in-demand job pertains not to technology or data, but compliance. Since these companies undertake "sensitive" tasks such as payments, capital management and loans (with payments as the leading category), the need for compliance to combat money laundering, understand customers better and ensure data security is pressing.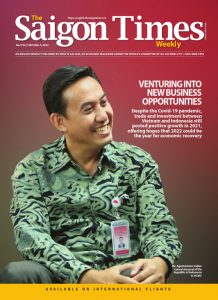 Besides, FinTech, Insurtech and EdTech firms need many marketing, sales and customer service staff. Technology is used to improve the customer experience, so the focus is on turning insights into client behavior and strategies that attract and retain customers. Job titles may change, but the essence remains and bears a resemblance to that of traditional businesses. The difference is that working in the digital world requires good knowledge of technology and the benefits of various applications to improve efficiency.
Training
Whether one works with data or serves as a bridge between technology and clients in the digital world, new skills are essential, so there is a need for training.
However, traditional channels such as universities may entail a protracted training process and not meet the market demand. Online courses offer a compelling alternative that leverages the benefits of the digital world to train human resources.
For example, ACCA and ICAEW have realized the need for digital careers in finance and accounting, so they offer short courses such as AI in Finance (by ICAEW) or certificates in digital transformation.
This is a chance for training agencies to embrace technology and capitalize on their flexibility to conduct short-term courses to provide knowledge and skills that are immediately applicable and cater, to some extent, to current needs while awaiting properly trained human resources. Online courses can boost human resource training for the digital world.
(*) University of Bristol, the U.K.