Boasting an open space design style, being blended with the environment and filled with natural light, The Canvas is located on the ground floor of LOTTE HOTEL SAIGON. The Canvas is a seafood buffet restaurant that serves all-day dining with an international buffet lunch and dinner, an excellent choice for dining with partners or family parties.
The Canvas has an open space design style with the glass wall, while the indoor space blends itself into nature to become spacious, airy, luxurious, and highly aesthetic with a widened view. Especially there are private rooms with a capacity up to 36 guests.
The highlight of The Canvas restaurant is premium lobster cooked in five different styles: Grilled lobster with cheese, the greasy cheese layer blends with the lobster meat to create a unique flavor, the pungent taste of garlic butter, light and rich spicy of pepper sauce, the pungent taste of chili sauce or the spicy, sweet taste of Korean Gochujang sauce that creates a unique taste.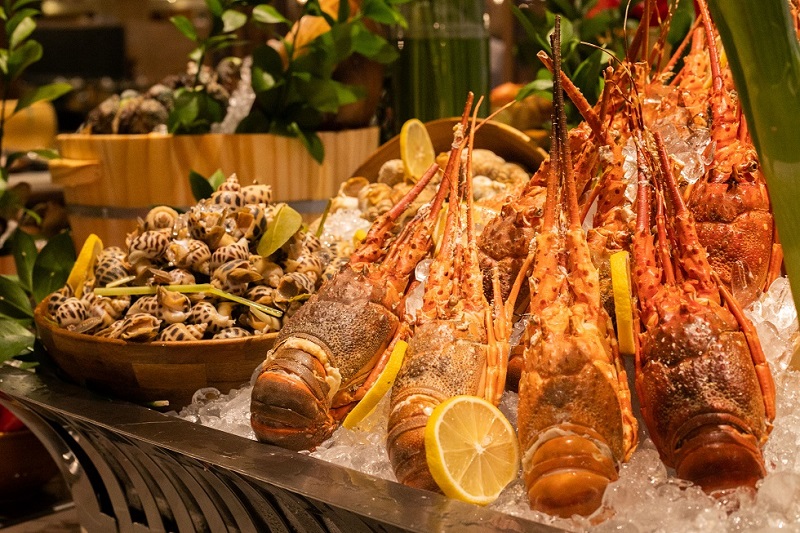 Besides that, there are the wide array of other seafoods, such as abalone, Japanese scallops, spider crab,… served with a glass of cold beer.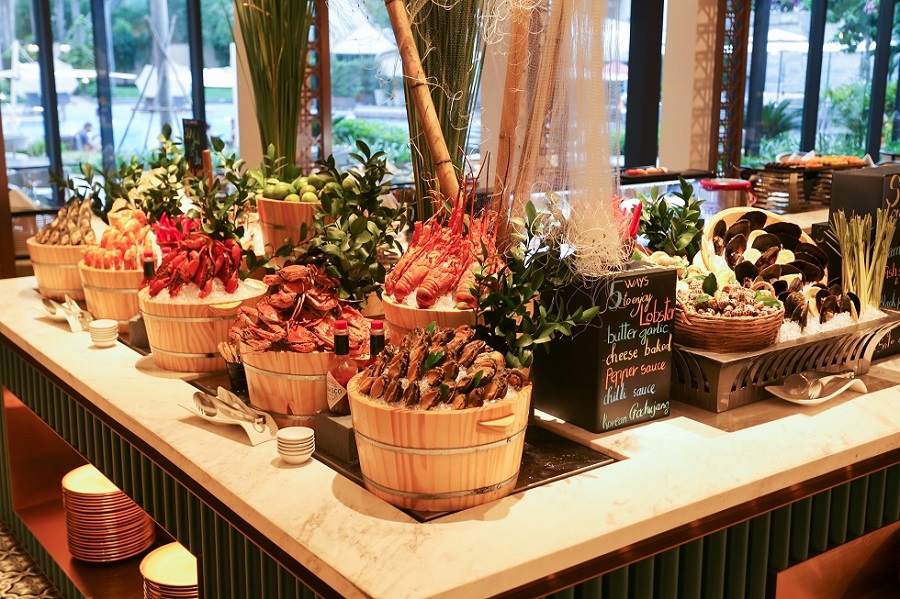 In summer, enjoy unlimited giant skewer meats including beef, chicken, sausage and vegetables served to the table by our professional chefs every evening from Monday to Friday. Get offer up to 20% off, price includes soft drink, fruit punch:
Lunch buffet:
VND 550,000++/ guest
VND 340,000++/ child (5-11 years old)
Dinner buffet:
VND 1,150,000++/ guest
VND 1,340,000++/ guest (including wine)
VND 750,000++/ child (5-11 years old)