Dreamship, a leading Print-on-Demand (POD) platform, today announced their partnership with Stripe, a financial infrastructure platform for businesses, to enable Vietnamese cross-border e-commerce companies to accelerate their international growth quickly and securely with payments powered by Stripe.
Dreamship-Stripe program to help Vietnamese POD businesses scale globally with ease
With this announcement, Dreamship officially joins the Stripe Partner Ecosystem community and will collaborate with Stripe on initiatives to help POD companies scale and expand internationally. Selected Dreamship POD merchants will benefit from the 'Dreamship-Stripe POD Program', an accelerated onboarding program that offers merchants dedicated account managers to advise on international payment strategies, fraud and risk management, and checkout and conversion optimization. Vietnamese businesses that operate in countries where Stripe is live, and accept payments through overseas entities incorporated in such countries, are eligible for the program.
"As a leader in the POD industry, Dreamship takes pride in working with ethical businesses and connecting them with best-in-class international partners like Stripe that provide the critical infrastructure needed to maximize growth. By partnering with Stripe, we can empower more Vietnamese POD businesses to secure stable cash flow, manage risks effectively, and scale quickly to bring their innovative products to delight an ever-growing and captivated global customer base," said Bill Bricker, CEO & Co-founder of Dreamship.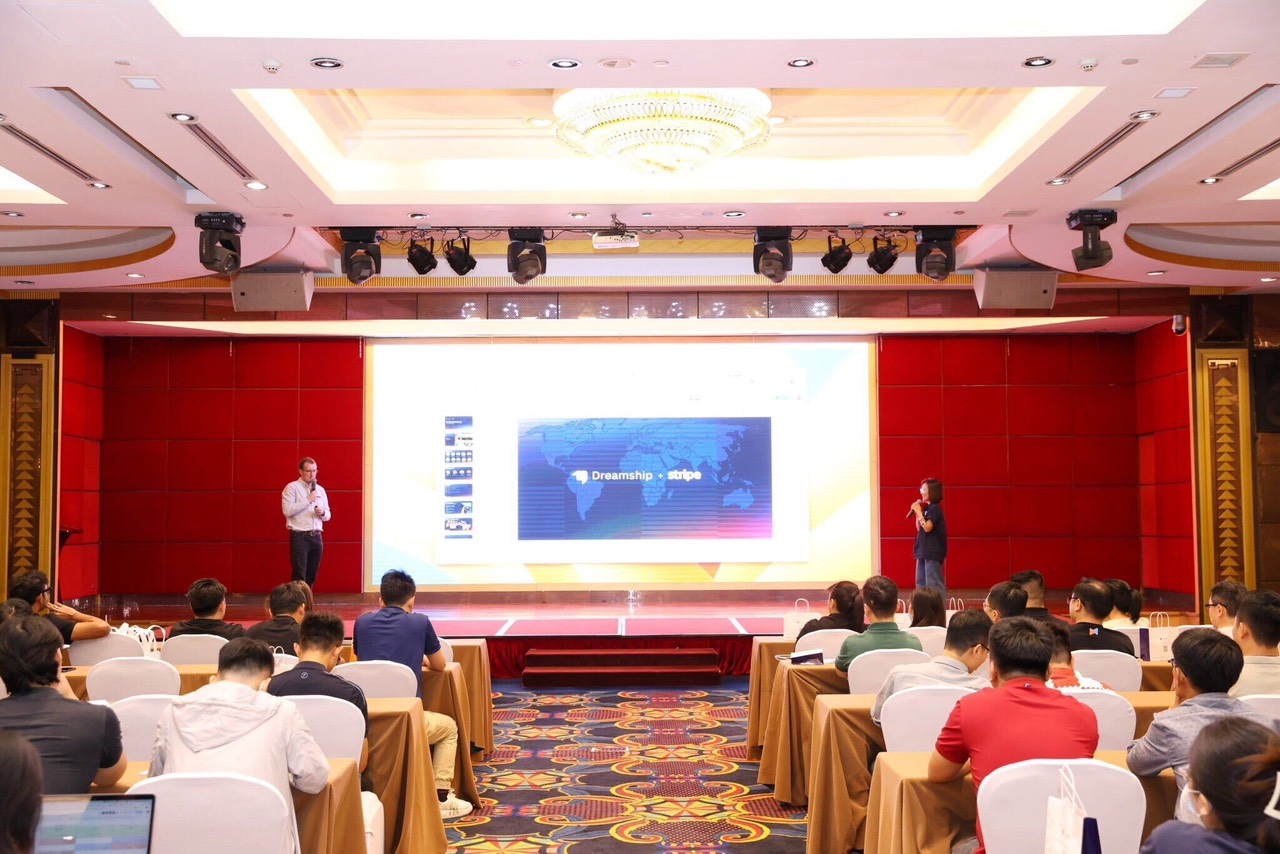 Connecting ambitious, ethical businesses with leading tech firms
Cross-border e-commerce has grown exponentially over the last few years. In Vietnam, many businesses have successfully built global brands that serve customers worldwide. However, this surge in cross-border e-commerce has been accompanied by online fraud, copyright infringement, and scams, making it difficult to differentiate between bad actors and legitimate businesses.
Since its launch in 2018, Dreamship has continuously improved its vetting process to ensure it partners only with sustainable and ethical businesses. Dreamship has also built an expansive network of reliable on-demand fulfillment partners and created its own partner ecosystem with leading technology companies, including Google, Shopify, Amazon, Twitter, and now Stripe. Stripe is a suite of APIs powering online payment processing and commerce solutions for internet businesses of all sizes.
Accept payments and scale faster. Stripe is currently the strongest payment platform and is essential for e-commerce merchants. In 2022, Dreamship and Stripe conducted a successful pilot program that received positive feedback from its participants, including top POD companies such as S-Palm and UID.
"Thanks to Dreamship, we are able to scale our business safely with the assurance that we are providing the best quality products to our growing customer base. Through Dreamship and Stripe's partnership, getting onto Stripe was a breeze. Stripe has helped us achieve stable, safe cash flows with detailed and transparent reports on payments from customers," said Duong Trieu, CEO, S-Palm.