Duy Tan Plastic Company has recently acquired 12 JSW machines supplied by Japan Steel Works, Ltd.  The acquisition of these 12 machines will allow the company to offer its customers the high-quality product as a result of state-of-the-art technology from Japan.
Duy Tan Plastics Manufacturing Corporation, or Duy Tan, was established in 1987 as one of the first Vietnamese companies adopting Japanese injection machines to produce plastic houseware products for Vietnamese consumers. With the evident growth of the Vietnamese economy and the constant expansion of foreign direct investment, Duy Tan has expanded its business to rigid plastic packaging. The first project of this investment was to serve Duy Tan's regular customer, Unilever.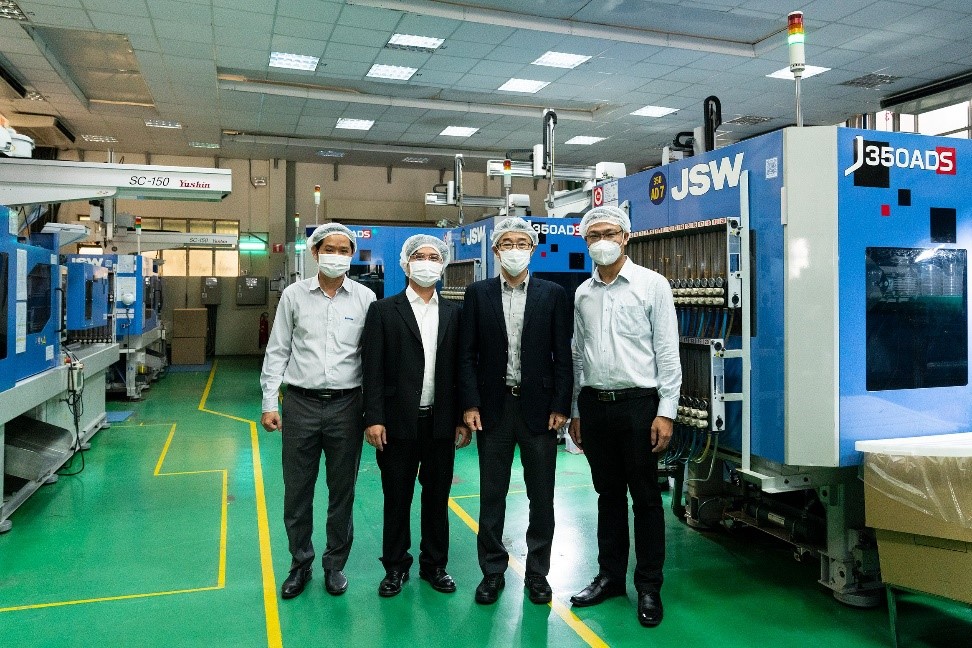 Duy Tan is one of the well-recognized Vietnamese top rigid plastic packaging and plastic houseware manufacturers. Duy Tan specializes in producing rigid packaging such as bottle caps and closures, PET preforms, plastic bottles and containers for food & beverage, homecare, personal care, cosmetics, pharmaceutical and other various consumer industries. With internal mold and masterbatch making capability, Duy Tan is able to provide full packaging solutions to support customers' packaging requirements
The Japan Steel Works, Ltd. or JSW is a leading Japanese company producing machinery for casts, forged steel, and plastics. JSW serves both the public and private sectors, manufactures industrial equipment utilized in facilities such as oil refineries, manufacturing plants, and petrochemical plants. JSW consists of two main business segments (Steel and Engineering Products Business and Industrial Machinery Products Business). JSW's molding machine provides manufacturing, sales and maintenance services for plastic injection molding machine, magnesium injection molding machine, blow molding machine, and IoT solutions
In 2022, Vietnam's economy has shown positive signs of recovery after the Covid-19 pandemic, Duy Tan has acquired 12 all-electric injection machines from JSW to serve the increasing demand in bottle caps & closures and PET preforms from both multinational and Vietnamese customers. This investment will help the company to expand production capacity and upgrade facilities to ensure high-quality products and services to customers.