DUYTAN Plastic Recycling Company inaugurates phase 1 of its factory with a production capacity of up to 30,000 tons a year in Duc Hoa District, Long An Province on April 20th, 2023.
DUYTAN Plastic Recycling Company started construction in June 2019 on an area of ​​65,000 square meters at the Duc Hoa Ha Plastic Industrial Zone in Long An Province, with a capacity of 100,000 tons a year upon completion. With modern production lines imported from Europe, in addition to ISO standards for management systems, the company's products meet the standards of the US Food and Drug Administration (FDA) and international certification from the European Food Safety Authority (EFSA). This is evidence of the quality of recycled plastic pellets that do not contain harmful substances and are safe for human health, suitable for producing food-contact products, including drinking water.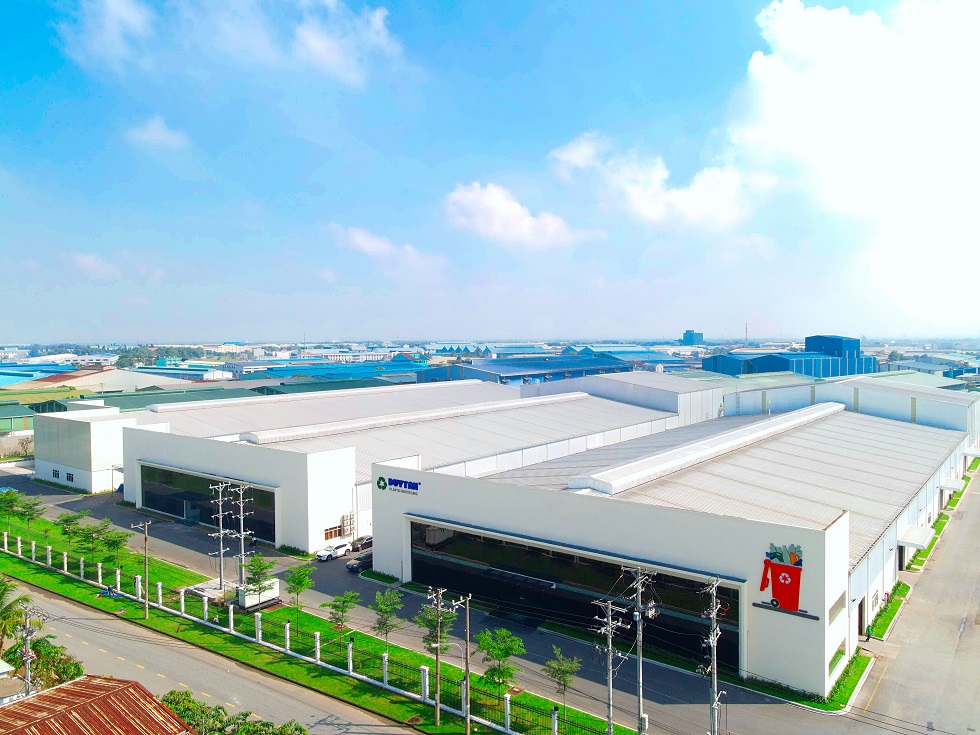 DUYTAN Plastic Recycling Company is currently the first factory in Vietnam to successfully apply the "Bottle to Bottle" recycling technology model – each used plastic bottle will be recycled into plastic pellets, creating a new plastic bottle loop to reduce the use of fossil fuels.
In 2022, the factory recycled over 1.3 billion plastic bottles collected domestically. The number of plastic bottles processed for recycling not only provided raw materials for large FMCG partner companies in Vietnam but also enabled the company to export 4,200 tons to 12 countries, including the United States and Europe.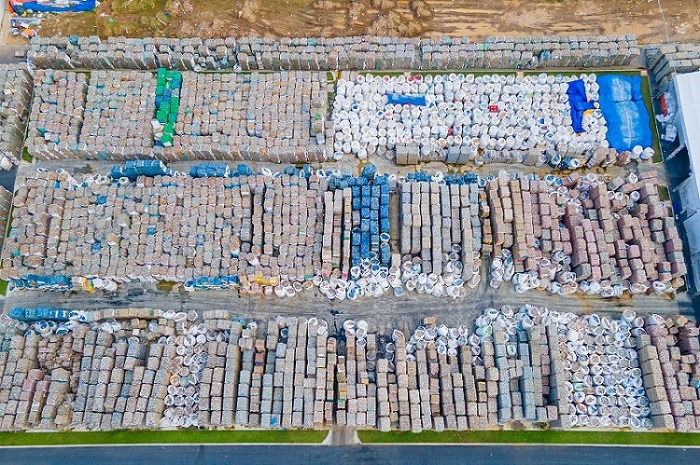 Currently, the factory has a production capacity of 30,000 tons of plastic per year, and phase 2 will increase the processing capacity to 60,000 tons of plastic per year, equivalent to 4 billion plastic bottles to be recycled.
The factory is operated based on the THREE-NO criteria in the production process: Zero Waste – Zero Emission – Zero Waste Water. Applying these three criteria not only helps the company promote environmentally friendly production but also pays more attention to reusing energy sources in production.
Completion of the factory construction is considered an important step for DUYTAN Plastic Recycling Company in organizing collection, recycling, and producing high-quality recycled plastic pellets for the market. From there, the circular economy model in plastic waste management will gradually be improved, minimizing the impact on the environment, towards a green economy and encouraging businesses to increase the use of recycled plastic in packaging production.