While the world is anxious about hyperinflation which is likely to unleash soon, the current story is different in Vietnam where the consumer price index in September dropped 0.62% from the previous month. Vietnam should find the right balance by coming up with an economic aid package large enough to compensate for the gradual reopening as well as a wiser vaccination strategy.
The more than 40 economic reports and investment analyses I read late in September and early in October share a common point which highlights inflation as one of the biggest risks in 2022. The commonest question raised by foreigners interested in Vietnam's economy whom I have talked with—many are key personnel of foreign-invested enterprises in Vietnam—relates to my opinion about massive inflation expectations in Vietnam next year.
The fear of inflation
If you read a copy of financial or economic newspapers published overseas these days, it is very likely that you'll find at least one article on the first page which discusses inflation. The Twitter accounts of the world's leading economists I follow each post at least one status about inflation, rising costs or higher payrolls. Central banks across the world, including the American Federal Reserve, have acknowledged that inflation may extend longer than being forecast earlier this year. Some central banks, such as the Bank of England, has taken into account interest rate hikes earlier than expected to harness inflation even at the expense of lower economic growth as a result of the disruptions of global supply chains and the shortages of fuels and energy in Britain.
As the season of listed firms' business result announcement is nearing, many enterprises have released messages that their profit might drop due to rising costs (including spending on fuel and workers' pays) as well as the disruption of production chains which make both their sales and profit fall short of expectations. Because Vietnam is gradually reopening her economy, anxiety about galloping inflation like the worries in other countries comes as no surprise.
However, what is actually happening in Vietnam may paint a different picture. Vietnam's September inflation fell 0.62% from August. Overall, during the first nine months of 2021, the country's CPI rose modestly by 1.82% year-on-year, the lowest rate since 2016.
The key reason is attributed to the fact that during the social distancing time, prices went down across the board, from housing rents and power rates to school fees in some localities. The dramatically declining growth of the retail sector in the first nine months of the year enfeebled the purchasing power of the entire economy. Some industries suffered a nosedive, for instance, the accommodation and catering industry fell by 23.18%, wholesale and retail dropped 3.1%, and warehousing and transport went down by 7.79%.
The low inflation rate in the Jan.-Sep. period of 2021 is likely to sustain during the last three months of the year as local governments prudently reopened their localities. A case in point is Hanoi, which initially requested air passengers from HCMC to have certificates of full vaccination, and be subject to concentrated quarantine and pay for the isolation and testing charges. This shows although nominally many local authorities say they agree to reopen, the apprehension of Covid-19 remains deep inside.
This mentality plus Vietnam's smaller aid packages compared with the majority of regional countries and the world means that the boom of the economy after a long time of suppression seen in some European nations and the United States may not happen here. Careful reopening applicable to mobility and domestic tourism as well as international travelers which will be allowed as of mid-2022 will substantially curb spending until the first half of 2022 is over. That is why Vietnam's inflation may remain under control during the first six months of next year. Putting inflation below 4% in the first half of 2022 is perhaps not a tough job, and the unknown lies with the second half of next year, especially when public investment and stimulus packages can get off the ground much better than in the first half. Anyway, inflation, albeit high, will not be likely to gallop and will be only higher than the average growth rate in recent years.
In need of an economic aid package large enough to compensate for the gradual reopening and a wiser vaccination strategy
The new regulations on the Covid-19 pandemic control indicate that the strategy for pandemic fighting is still focused on the reduction of infections as the ratio of the number of infections to 100,000 people per week is retained instead of the death rate and the number of severe cases. In many countries, social distancing measures have been removed for months. However, that caution is understandable because Vietnam's vaccination rate is low now, which bars the country from taking risks. The authorities are therefore trying to find the right balance between economic reopening and pandemic control. However, the situation may pose a risk that some local governments tend to work out draconian measures, which will possibly lead to a long-term disruption of the supply chains, which will take a long time for orders and services to recover.
If this materializes in 2022, Vietnam's economic growth will not be as optimistic as has been forecast by some international institutions. For example, Singapore's DBS Bank puts Vietnam's economic growth rate at 8% in 2022. Lower forecasts, such as a 6.5% rate given by ADB, are more feasible although challenges remain.
To offset the gradual reopening strategy, it needs an economic package aimed at restoring the livelihoods of people who are temporarily jobless or underemployed, cutting costs and delaying tax payments of enterprises, and giving businesses preferential loans. Experience gained by many countries shows that the aid package should come from the budget and should not come from the monetary policy because of the low ripple effect of this policy during a pandemic time when banks are reluctant to extend lending to small and medium enterprises as well as microbusinesses. Prof. Nguyen Thien Nhan, ex-Politburo member and ex-secretary of the HCMC Party Committee, has recently proposed public debt ceiling should be lifted to 6.5% of GDP, or US$22 billion, to have bigger sources to support the people.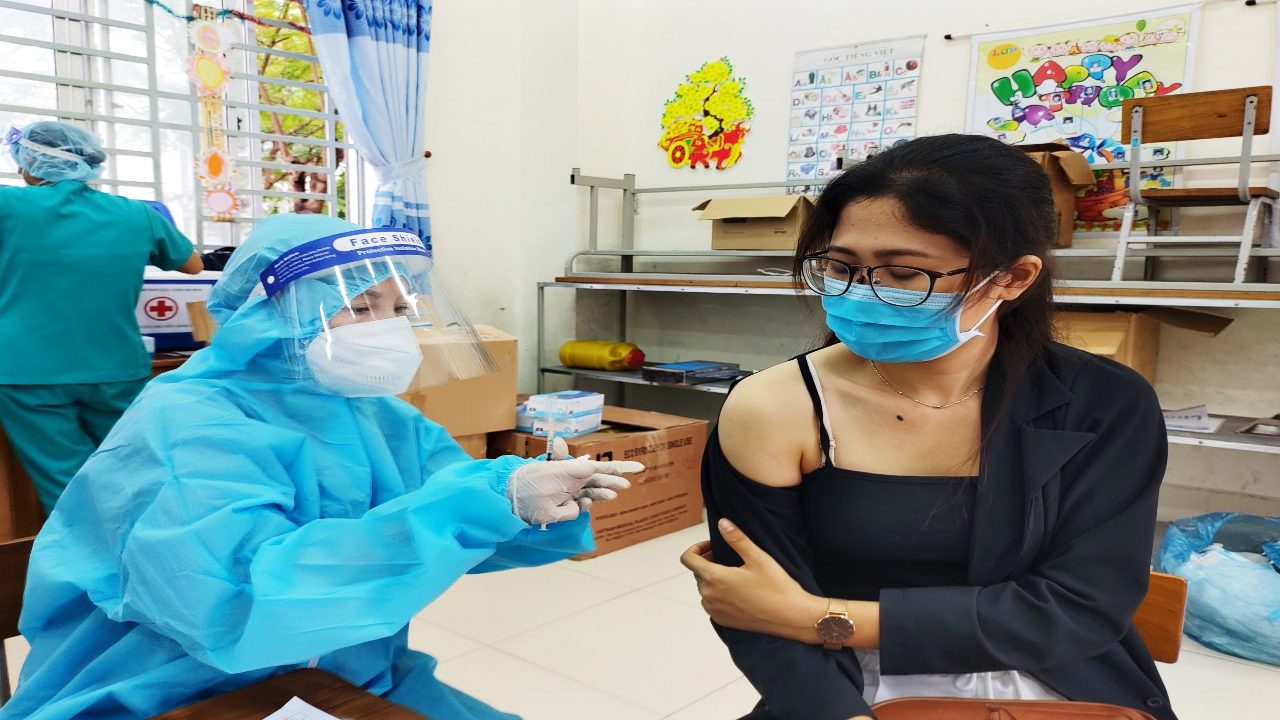 This is a way to find the right balance to avoid extremes, neither unconditionally opening the economy nor retaining stringent lockdowns. The economy should be open as much as possible in accordance with advice from health experts, and the budget must be allocated for the part which cannot be reopened to nurture the collection source. This source of collection should not be let quite dead in line with the destructive creation theory. More importantly, the situation should be avoided in which a few sizable conglomerates are saved while the network of small enterprises and business households, which are the actual lifeline of the economy, is ignored. How could the few biggest conglomerates would operate without their networks of small supporting enterprises?
The best support given to operational enterprises is helping them cut unnecessary costs and investing in infrastructure to lower their production costs. For instance, we have to get rid of the awkward situation in which the transport cost of a commodity imported from China is cheaper than that from Dalat to HCMC. If this effort can be done successfully, it will not only pave the way for Vietnam to recover her economy fast and live with the coronavirus better but also give her the impetus to sustainable high growth.
Finally, there is another story: vaccination. Lessons learnt from countries worldwide show that the real story is not about how many percent of the national population has been inoculated, but about how many percent of senior citizens and those with chronic diseases have been vaccinated. If 80-90% of a country's population has been fully vaccinated and infections still rise fast, the issue is then how to give people at high risk the necessary protection to ensure that if infected, they are still protected by vaccines to lower the risk of severity. This principle should be underscored by localities where the vaccination rate is low to work out a right inoculation strategy.
Last but not least, a study recently conducted by Pfizer shows that a booster jab may be needed and each person may need a vaccine dose every year to keep Covid-19 severe illness at bay. If it is the case, to avert the dependence of unstable supplies of foreign vaccines, Vietnam should accelerate her vaccine development. The self-supply of Covid-19 vaccines is the only way to give Vietnam the sufficient number of vaccines she needs. And having enough vaccines will make the people feel calm in a life where the virus is still around.
(*)Lecturer, University of Bristol, the U.K.