The stories of resilient and optimistic women amidst the hustle and bustle of life are incredibly touching and motivational. Despite varying ages and hardships, they carve out their own paths to overcome tough times and create breathtaking life portraits with their remarkable backbone.
One-legged beauty queen with exceptional willpower
Be Thi Bang, Miss Crescent Moon (Vang Trang Khuyet), recalls: "At the age of 24, my life was turned upside down by a road accident as a container truck hit me while on a motorbike and taken my leg forever. It was really hard to accept that I became a disabled person. Tears kept streaming down my face."
Her doctor said that if she was lucky enough to survive, she would be bound onto a wheelchair for the rest of her life. However, Bang refused to give in to her fate. With a determined spirit, she refused to confine herself to the bed or the walls that surrounded her.
"I wanted to redefine my future as I am still alive and have to keep moving forward," Bang thought to herself. With a pair of ordinary wooden crutches, she strived to learn how to walk again. Despite the pain and countless falls with unhealed wounds, her determination to stand on one foot never wavered.
She fell down, stood up again, and continued to fall down so many times that few can imagine how that petite girl could endure it. However, when she took her first step onto the floor, Bang believed that she would stand firm on her remaining leg.
Bang has yet to use her wheelchair for even a single day in the past 11 years. Similar to other girls, Bang can wear high heels, dance, farm, fish, cook, swim, practice martial arts, and even ride a bike.
"I feel like I have been given a second chance in life. I can learn to walk again as well as try out dance and other activities I was too afraid to try before. Perhaps, disability is a special weapon to make us even stronger," Bang shared.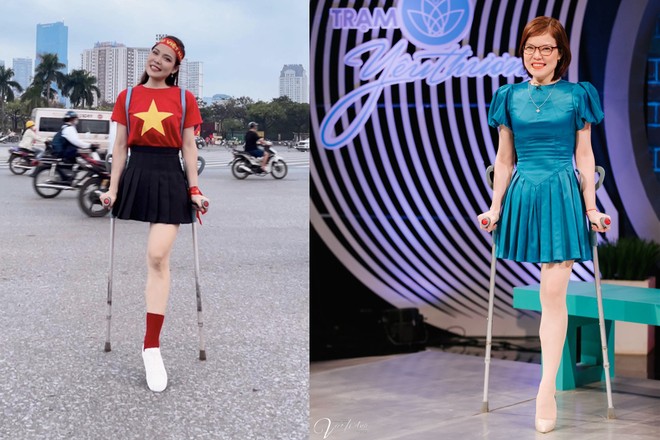 And now, Bang has been crowned the title of Miss Crescent Moon, a beauty pageant for people with disabilities. She is currently serving as a Mottainai Ambassador to support children affected by traffic accidents. After the pageant, the one-legged beauty queen Be Thi Bang actively participates in social activities and gives inspiring talks to students, young people, and disadvantaged individuals.
"I am glad to bring hope and inspire other disadvantaged people to overcome difficulties in life. Just because we are disabled does not mean we are poor or pitiable. We can live to the fullest in our own ways," she said.
Her willpower and determination have become a rich source of inspiration for many people. Just ask ourselves how long we could stand firm on one leg and we will know how precious every moment is in our lives.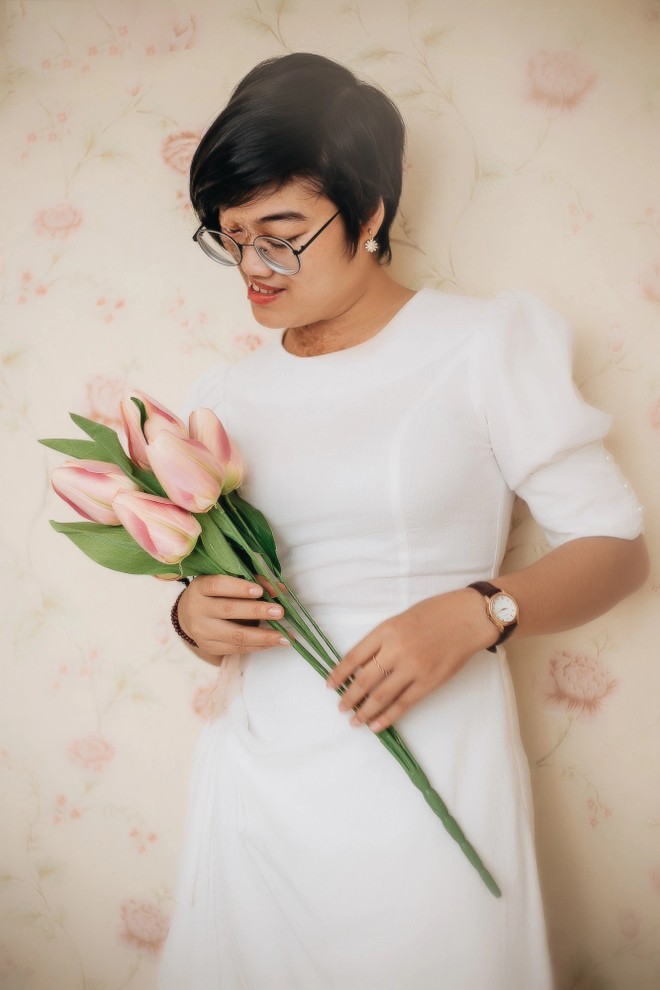 The power of love helps disadvantaged children in their studies
Ha Bich Hao, founder of the "Children and Friends" Fund, is widely known for her inspirational story. Just over a month after she was born, Hao suffered from hemangioma and got burned by lasers during her treatment which resulted in her facial deformity.
When Hao received disapproving stares at school from other students around her, she realized that she was different. She often asked her mom why she did not look like her sister and brother. During that time, her mom could only hug her and cry.
"I have gone through four surgeries and used to think that I would die at the age of 20. The whole world seemed to turn its back on me. My father told me to get home with him when no one out there needs me. It woke me up. Why would I hurt myself when my family always loves me no matter what happens?" said Hao.
Despite facing difficult circumstances and prejudices, Hao strived to study and consistently ranked among the top five students in her class during her time in high school. She also passed her university entrance exam and spent four years participating in various clubs and community campaigns at the Faculty of Special Education at the Hanoi National University of Education.
As a vice president of the Disabled Students Association in Hanoi, Hao always strives to support other disabled students.
"Because I myself had experienced many difficulties during my childhood, I chose special education to help disadvantaged children like me have school days full of love and empathy," said Hao.
With a strong desire to support them, Hao decided to establish the "Children and Friends" Fund. Until now, many children suffering from traffic accidents, cancer, and difficult circumstances during the pandemic have been supported thanks to her fund. She also helped disadvantaged students to go to school.
Hao, the girl who used to feel insecure about her appearance, is now confident and can spread her positive energy to other people. Everyone who comes into contact with Hao always feels that life is truly more beautiful and worth living.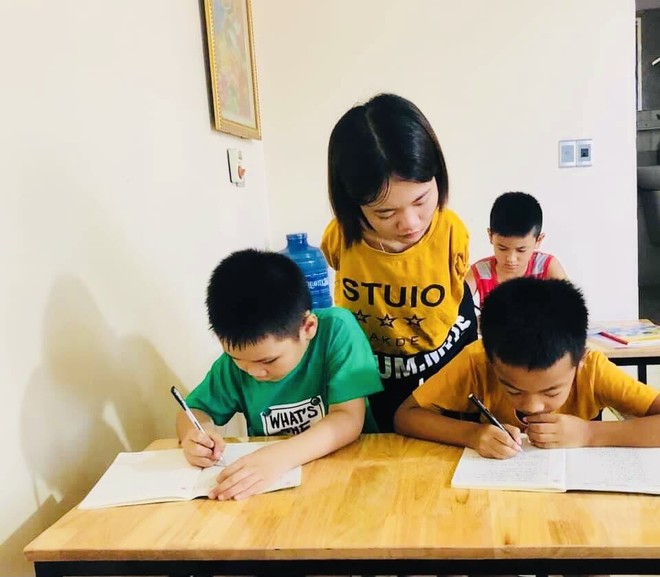 Changing an unfortunate life
Those people with admirable efforts are supported by the unwavering presence of their mothers and spouses, who provide a reliable anchor for them to hold onto as they overcome the challenges in life and remain steadfast in their journey.
Le Thi Tham, a daughter of a family of poor farmers in Dong Son, Thanh Hoa, was born armless in 1998, which set her apart from others.
With her determination and strong will, Tham refused to let her fate define her. She learned to use her legs in writing, using the computer, combing her hair, sewing, drawing, and painting.
"I feel sad to see my mother work hard to take care of me. Sometimes I think that her life would not be that hard without me. However, I realize how lucky I am with my mother always standing by my side. She has dedicated her whole life to taking care of me. That is my motivation to try even harder to show gratitude to her," Tham shared with tears in her eyes.
The story of Nguyen Thuy Truc, a resident in HCMC, is also a typical example of a normal girl overcoming prejudice to love a person with a disability. Truc's partner is Nguyen Chanh Tin, who was born and raised in a poor family in Binh Dinh. He worked hard to study and nurture his dream of escaping poverty.
Just as he began to taste success, Tin suffered a serious traffic accident that left him with a spinal cord injury and paralyzed from the waist down. Despite this setback, Tin refused to give up and started his own mobile phone and grocery store called "Tin Nguyen Mobile". Thuy Truc first learned about him through an online purchase.
In his autobiography typed on a computer with his cramped fingers, Tin not only tells the story of his difficult journey but also devotes a chapter to his special love for the brave girl Nguyen Thuy Truc – who has traveled over 700km from HCMC to Binh Dinh many times to visit him.
"Tin is a capable and talented person, but the accident changed his life and forced him to start over. I appreciate his resilience to overcome adversity, and from there, our love developed. When I said yes to him, I had to confront societal prejudices and even my own family's biases. However, I live for myself, and Tin's disability is not a barrier but a test for me to overcome myself," said Truc.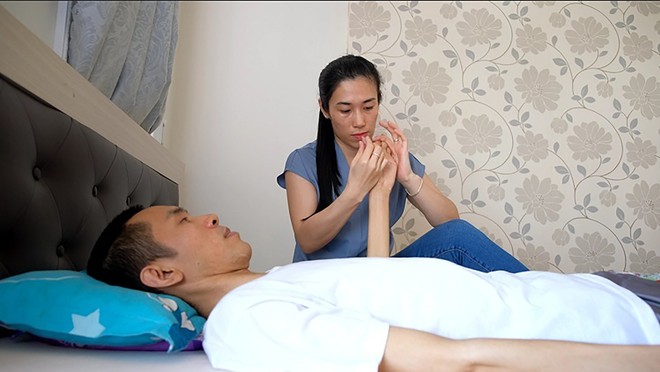 Endless inspiration…
Despite facing numerous rejections when applying for jobs, Be Thi Bang, the one-legged beauty queen, persevered and worked hard to establish her own cosmetic dental clinic. Currently, Bang also owns a homestay tourism site and a cosmetics business.
Ha Bich Hao, founder of the "Children and Friends" Fund, is also the project manager of Helping Vietnam Children – a non-profit organization that performs free surgeries for children with congenital disabilities or accidents in the mountainous provinces of the North.
Le Thi Tham, a girl without arms, has now earned a Bachelor's degree in English Teaching and spreads her determination and eagerness to learn to children in the community through free English classes. The couple of Tin and Truc continue to write their love story.
Their admirable stories show us that when we strive to overcome ourselves, life is beautiful and full of hope.
Tran Uyen Phuong, Deputy CEO of Tan Hiep Phat Group and author of the book "Competing with Giants", is a remarkable woman who exemplifies extraordinary perseverance. As a companion on the program "Connecting Love," which features individuals who not only overcome adversity but also strive to help those in difficult circumstances, she serves as an inspiration to entrepreneurs with her "Nothing is Impossible" mindset.
"Tan Hiep Phat Group's journey has brought about many coincidental encounters with inspiring individuals, igniting a spark of motivation and positivity within each of us. Despite facing different circumstances, these individuals possess an unwavering faith and love for life that inspires Tran Uyen Phuong and everyone around them," she shared.
Vu Phuong Thanh, also known as the "Desert girl" and Brand Ambassador of Tan Hiep Phat Group's Number 1 Active, made sports lovers proud by becoming the first Vietnamese woman to win the toughest triathlon championship on the planet. "When I overcome those challenges, I consider myself a strong and persistent person. However, when I participate in community activities and hear the stories of other women facing adversity, I feel compelled to make an even greater effort," she said.
Strong hearts contain both love for people and the desire to make contributions in life. On International Women's Day (March 8), these stories are like a touching melody, with both low and high notes, telling about the extraordinary journey full of inspiration for each of us to live a beautiful life full of love and strive to be a better version of ourselves.