Son Tra Peninsula with its peak at some 700 meters above sea level is called the "green lung" of the coastal city of Danang. In autumn, this peninsula is even more attractive to travelers who want to indulge themselves in the purity of the peaceful nature, particularly at sunrise. We have recently made such a trip to Son Tra peak.
At daybreak on a weekend, we made our visit to the peak of Son Tra to watch our city beneath and, at the same time, sip a cup of hot coffee while being blanketed by early morning dew.
At 6:30a.m., we mounted on our motorbikes and cars, taking with us several pieces of foldable furniture for outdoor use. Some of us were responsible for coffee and tea preparations while others in charge of loaves of stuffed bread for our breakfast.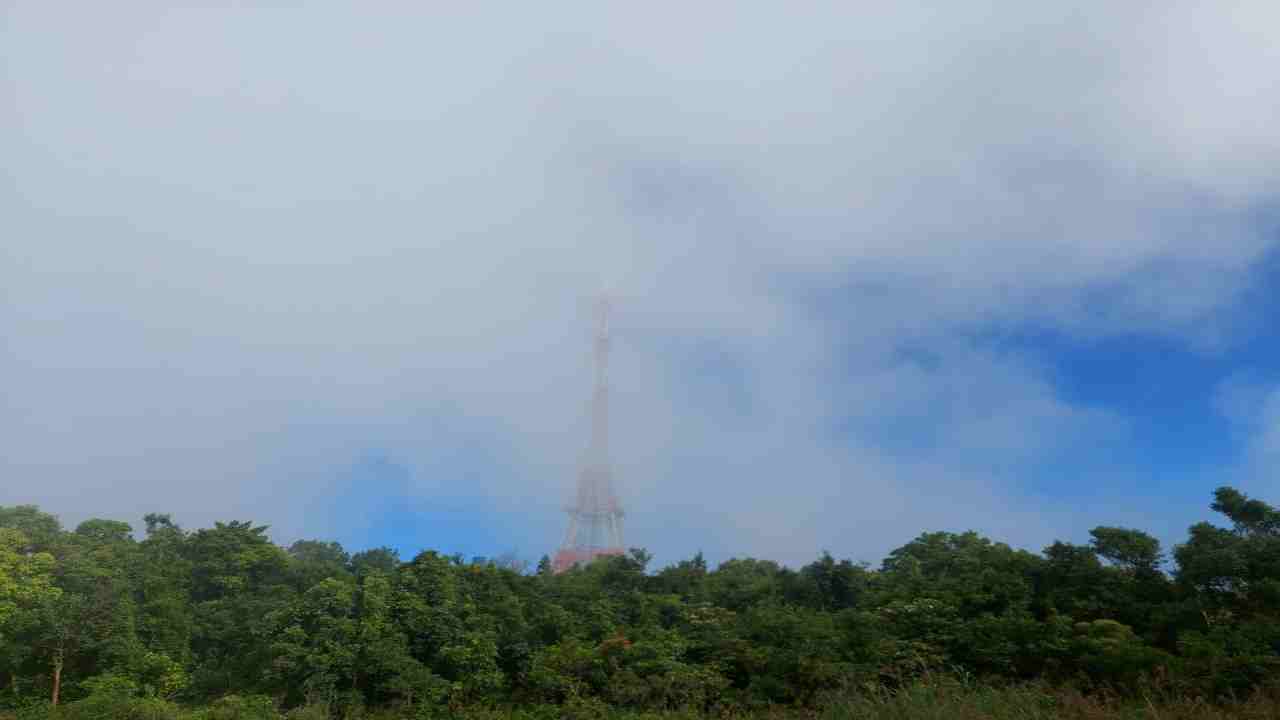 After covering the winding pass surrounding the Son Tra Mountain covered in the veil of the morning mist, we reached a flat location about 100 meters from Ban Co, the peak of Son Tra. Although this peak is only 700 meters above sea level, it still provides travelers with the mesmerizing natural scenery of the entire peninsula and Danang City's center beneath.
Of course, the first thing all of us did was to inhale as much as we could the fresh air on the spot, which was incomparable. Then, we set up the table where we would sip hot coffee and tea, and be ready for a photo session.
Sitting at the table while eating bread, sipping hot coffee and tea, and listening to beautiful music from a portable speaker gave us the impression that we were taking in the early morning dew. In fact, it was because we were all blanketed by the thin mist. One of our groupmates even uttered, "No need to go far away while right here we have so many things to discover," she said.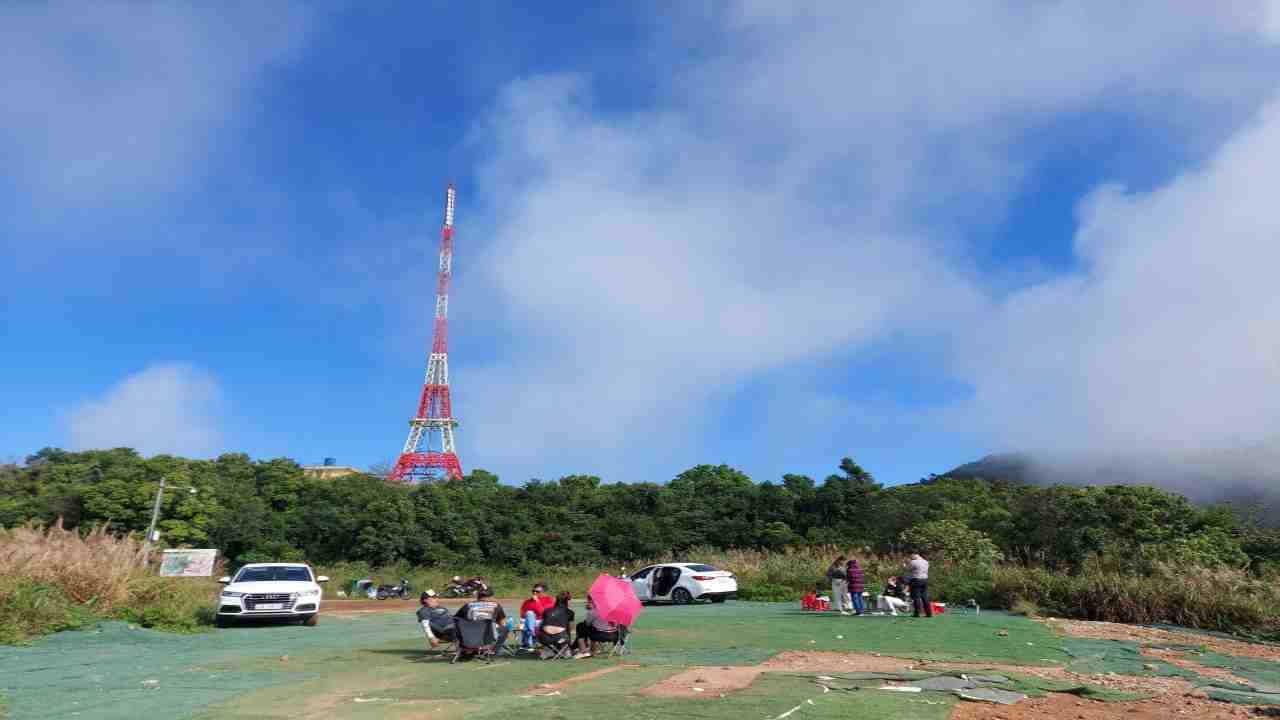 After "drinking the morning dew," we soon started our photo session. What is the most exciting point while taking photos or watching scenes on the peak of Son Tra in the early morning is you can see different scenes from the very same position. A gust of a passing wind or a drifting cloud may change your setting.
At 8:30a.m. we packed our things and picked the garbage before departing. That was the end of a weekend morning full of peace of mind and romanticism.
Notable things for an early morning visit to Son Tra Peninsula
• Only cars or manual transmission motorbikes are permitted. Automatic motorcycles, or scooters, are banned on Son Tra peak
• Health declaration must be made via PC-Covid app at the checkpoint
• Drive slowly because of the mist. It's better to accompany a person who is well-versed with the local terrain to pass safely dangerous slopes
• Take away all the rubbish to keep the peninsula always green and clean
• Finally, if you are lucky enough, you may meet one or two families of red-shanked doucs (Pygathrix nemaeus) on tree-tops along the way