Europe Village 2023, the largest European cultural event in the country, officially kicked off on pedestrian zones around Hoan Kiem Lake on May 12 after a five-year hiatus due to the Covid-19 pandemic, according to laodong.vn.
"The European Village", organized by the European Union Delegation and the embassies of other EU, is a unique cultural and artistic event showcasing Europe's diverse cultures, ranging from art and cuisine to lifestyle.
This large-scale event brought together 16 EU member countries: Austria, Poland, Belgium, Bulgaria, the Czech Republic, Denmark, Germany, the Netherlands, Hungary, Italy, France, Finland, Romania, Slovakia, Spain, and Sweden, as well as an invited country, Ukraine.
At the event, visitors enjoyed over 20 mesmerizing music performances on the main stage, featuring a diverse range of styles, including jazz, pop, rock, and many others.
Along the Hoan Kiem Lake pedestrian zone, dozens of booths were set up by over 30 businesses and European culinary brands to serve visitors and offer a wide range of products, food and beverages, and entertainment activities.
The event lasted from May 12 to 15, 2023.
The story of a strong teacher
A pretty woman living a happy life with her husband and two children in Bach Thong District, Bac Kan Province, Dam Thi Thanh Tam, teacher of music at Duong Phong, a local elementary and junior high school, never thought that an accident would change her life.
On March 30, 2021, when riding her son back home, her motorbike was hit by a semi-trailer truck. Her son was safe, but Tam lost both her legs up to her knees after the accident. Returning home from the hospital, she started a new life without legs with the great support from her husband and children.
Tam was sponsored to get a pair of prosthetic legs and she began to practice moving around on the artificial legs day and night despite terrible pain. Four months after the accident, she continued teaching at the school. At first, she was taken to school by her husband; later, she managed to go to school by herself on a three-wheeled motorcycle.
The teacher's big loss helped her realize that she could live a normal life despite her amputation. Tam told thanhnien.vn that she could continue teaching at school, conducting online sale, doing housework and taking care of her family, and she is quite happy with her new life.
Making musical instruments from coconut
Vo Van Ba, 81, in Nhon Thanh Commune, Ben Tre City (Ben Tre Province), has made hundreds of musical instruments from many parts of the coconut.
Ba learned to play many traditional instruments from his father, who was a musician of a local troupe. He then had a chance to learn how to make musical instruments from an artisan living in the neighborhood. He spent 20 years serving in the army as a musician for a local military troupe.
In 2011, Ba began to make the first two-string Vietnamese traditional instrument from coconut wood. One year later, Ba could make 10 kinds of traditional musical instruments from coconut parts, and he, together with some other musicians, played them at the Ben Tre Coconut Festival in 2021. He also played these instruments at two southern traditional music festivals held in Bac Lieu and Binh Duong provinces.
The old artisan has received many orders for traditional instruments ever since. Ba told vnexpress.net that he could make Vietnamese traditional zither, one-string and two-string lutes, and two-string fiddles, and western instruments like guitar, mandolin and violin from the coconut trees and fruits. It took him days, weeks and even months to finish an instrument, which cost millions of dong each.
Exporting palmyra palm sap to Europe
Chau Ngoc Diu, a Khmer woman living in Tri Ton District, An Giang Province, used to work at a bank and then a company in HCMC after university graduation. Despite high pay, she decided to return to her birthplace to start up her business – producing and trading in palmyra palm sap, a specialty of the Seven Mountains land.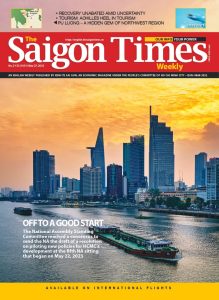 After a time learning how to produce palmyra palm sap efficiently, in 2017, Diu and her two friends contributed capital to open Palmania Company. Accordingly, local farmers committed to collecting and processing sap following the hygienic process and techniques required by the company, and Palmania would buy the processed sap at high prices for farmers, and dry and package it for sale.
Palmania is now cooperating with five palmyra palm growing households in Tinh Bien District, each can supply 3-4 tons of processed sap per year for the company. The company's main products are thick sap, palmyra sugar powder and grains. Diu plans to market palmyra palm syrup and fresh drink in the near future.
Palmania also succeeds in exporting palmyra palm sap to Finland, Sweden and the Netherlands, thanhnien.vn reported.