After 35 years in New Zealand, Craig Berry decided to leave his hometown and travel to new countries to explore new things. He realized that Vietnam needed English teachers during his journey and decided to stay here.
With 12 years of experience as an IELTS examiner, he started a YouTube channel to share his experiences with IELTS learners. In addition, he started another channel reacting to modern music to expand his mind and explore his creativity. In an interview with The Saigon Times, he shared his journey to becoming an IELTS examiner and his YouTube channels. Excerpts:
The Saigon Times: You moved to Saigon after two years of living and teaching in Bangkok. What was your first impression?
Craig Berry: Well, you know crossing the road is impossible. The traffic, the smells, the food, the people, it is insane. Of course, Bangkok is pretty insane, too. But I think Saigon takes it to another level.
When you have 10 or 12 million people in a small area like Saigon, it does seem a bit hectic.
It sure does. It is a lot denser here than in Bangkok.
What are you doing in Saigon?
I began teaching general English classes as I did in Thailand. I have a teaching background and an education degree, so that was the natural step for me. After a couple of years, I got enough experience with IELTS to become an IELTS examiner.
That is a pretty big role.
It is a bit of a responsibility. The company I work for, Cambridge University and British Council, takes it very seriously. They expect you to perform exceptionally well. You cannot make mistakes.
The IELTS test is important, especially if you want to study abroad. How did you develop your skills?
Seeing nervous candidates take the test every day gave me so many insights. I saw the mistakes they were making and the things they were missing out on. I am well versed in all the requirements Cambridge seeks, which translated to my teaching.
And after a while of training students, I started training teachers to help the schools I was working for improve further.
If you could recommend one tip or one skill to our listeners for the IELTS test, what would it be?
Practice the test as much as possible on a one-on-one basis for the speaking part because nervousness is usually what makes people fail. And you cannot expect the examiner to be happy all the time. It is not a fun job, so do not worry about the examiner. Just do your best.
What was the next step for you professionally?
I decided to make some videos about this on YouTube.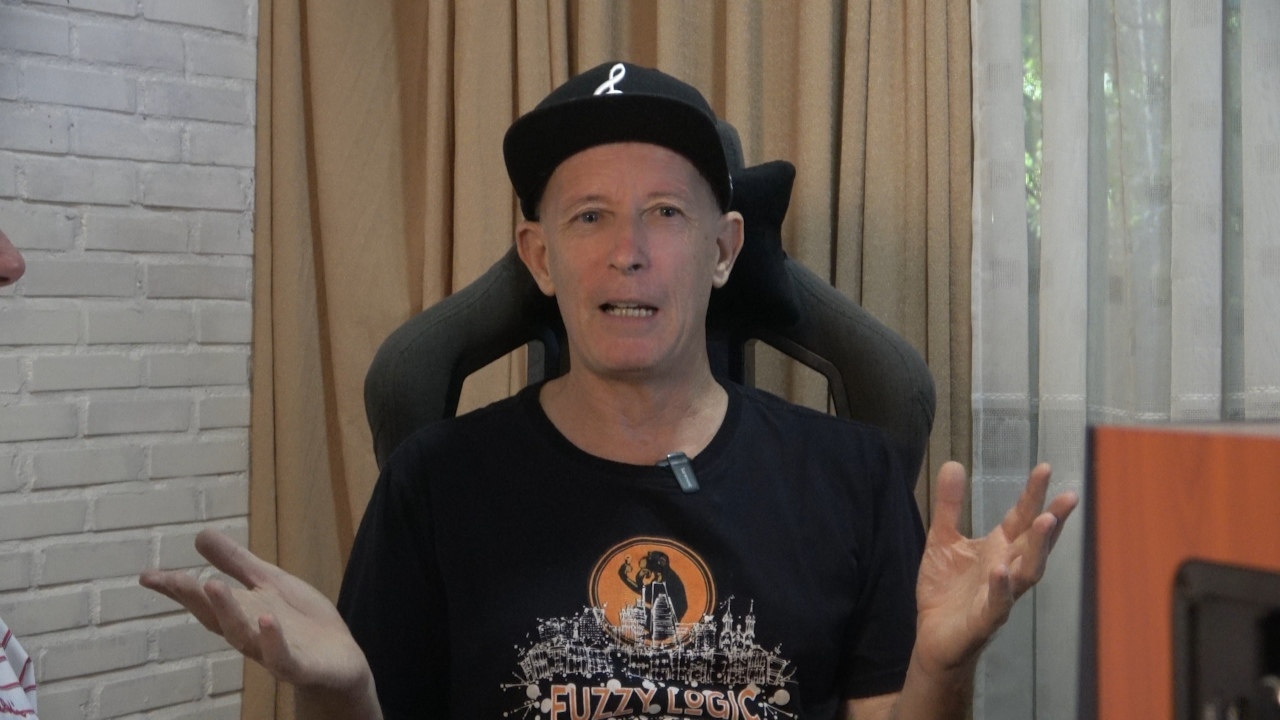 Was it easy to break into the YouTube video market?
It is extremely competitive. There are so many companies that are well established. However, when I look at their materials, videos and courses, there are a lot of errors. And I am trying to correct all of that and make it as accurate as possible. I am trying to take my YouTube channel to a different level with accurate information. It is not second- or third-hand information that can be found elsewhere. It is the real deal because I'm posting it with my 12 years of experience as an examiner.
Are you getting lots of views and subscriptions?
I am still in the development phase, trying to sort everything out. I am in the process of hiring a video editor to upgrade the visual and audio quality. I have made about 30 videos and am probably happy with just about a quarter of them. But I am getting more subscribers every day. So, it is growing.
Are you doing any marketing to create awareness about your channel?
I have kept its name very simple: "IELTS Craig". So, it is easy for me to tell people about it. And I have also hired a marketing person who's an SEO expert to help me get it out there.
Have you received any feedback from viewers?
I am actually a bit frustrated about this. I have not received any direct feedback. Most of my listeners are Vietnamese and are just too polite to be critical of anything. They just like to say good things, which is not very helpful.
Tell us about your other channel.
It's a channel for reacting to modern music. I started it a couple of years ago during the pandemic. I was bored and watching another reaction channel, and they challenged us, older listeners, to react to some music. So, I went ahead and did it.
I wouldn't say I liked it much, but it was a start. It took me about a month to actually get that video edited; I made so many mistakes.
But I also started it because I had stopped listening to new music back in about 91. I loved the 80s rock, disco, pop, new wave, all that stuff.
Anything danceable, anything fun, upbeat. And after that, I did like a lot of music that came out. But now that I have aged another 30 years, I thought I should expand my horizons. There has got to be some good music out there. So that was a big motivator to keep me going in the beginning.
The music industry has changed in the last 25 years with the advent of the internet. Do you have any songs that really stand out?
Some of my friends are really into hip hop and rap, which is something I have never liked. I'd heard a lot about Kanye and seen many negative memes about him. Most of my peers were quite disparaging of him. So, I took that view, too. However, someone asked me to react to one of his songs called "Mama", and it was exceptional. You could feel the emotion there. It was not any kind of overacted emotion, just pure love for his family, his mother. I was shocked by how much I enjoyed the song.
Was that a stepping stone for you to get into rap and hip hop?
I am dabbling in it a bit. I listen to it for my enjoyment on very rare occasions. But I was really excited to hear some of the songs. I was blown away by 2Pac's song "Changes", sampled massively from the Bruce Hornsby & The Range song.
Are you involved in the local Saigon music scene?
I do get out a lot. My favorite spot is Capone. They have open mic nights every Sunday and Monday, with different styles of music. So, I know quite a few people in the industry and I sometimes invite them over and do co-reactions with them. I also get many original artists who approach me and ask me to react to their new music. And some Vietnamese artists here, too, including Kim Chi Sun, whose songs I have reacted to.
How's this channel doing?
It is growing pretty steadily. I think it is increasing by about four or five hundred a month. I am getting close to 20,000 subscribers now. I think it is a good beginning.
What I really need now to go to the next level is a co-host; someone who is the complete opposite of me. Someone who loves rap and hip-hop, someone young, fun and good-looking.
One of my videos for a Filipino artist, Gigi De Lana, has over 300,000 views. She covered a classic song from the 60s by Roy Clark called "Yesterday when I was young". Filipinos are crazy about music and De Lana just smashed it. Her emotion in the song was beautiful.
What are your future plans for your two channels?
At the moment, they give me a small income, mainly just through the ad revenue on YouTube. However, I am just setting it up for other payment channels and creating opportunities for subscribers to ask for music. If they really want it played, they can send me some money or something like that. This is what reaction channels do a lot. I am looking to make this into a livable income within the next couple of years for myself and my co-host, as well as expanding the number of staff. I hope to employ three or four staff in a couple of years.
Reported by Devon Morrissey