HCMC – Techtronic Industries in Vietnam and Deutsches Haus (German House) HCMC have donated much-needed medical equipment worth a total of US$350,000 to hospitals in HCMC to support them in the fight against the Covid pandemic.
The medical equipment, comprising German-made medical ventilators and monitors, was handed over to the city's Department of Health and Department of Foreign Affairs on September 28.
This donation has been initiated by Dr. Minh Vu, Vietnamese Ambassador to the Federal Republic of Germany in Berlin and supported by the European Chamber of Commerce and the German Business Association in Vietnam.
Sven Eschrich, Vice President Operations – New Product Introductions of Techtronic Industries in Vietnam, and Elmar Dutt, Chief Operating Office and General Director of Deutsches Haus, handed over 15 intensive care ventilators and 30 patient monitors from DRÄGER in Germany for the immediate use in hospitals in HCMC.
On behalf of Techtronic Industries and Deutsches Haus, Dutt said, "In this critical time of the Covid pandemic, we are standing with both of our companies and our German and European partners side-by-side with HCMC and Vietnam, to support the hospitals in our community with much-needed medical equipment to save lives."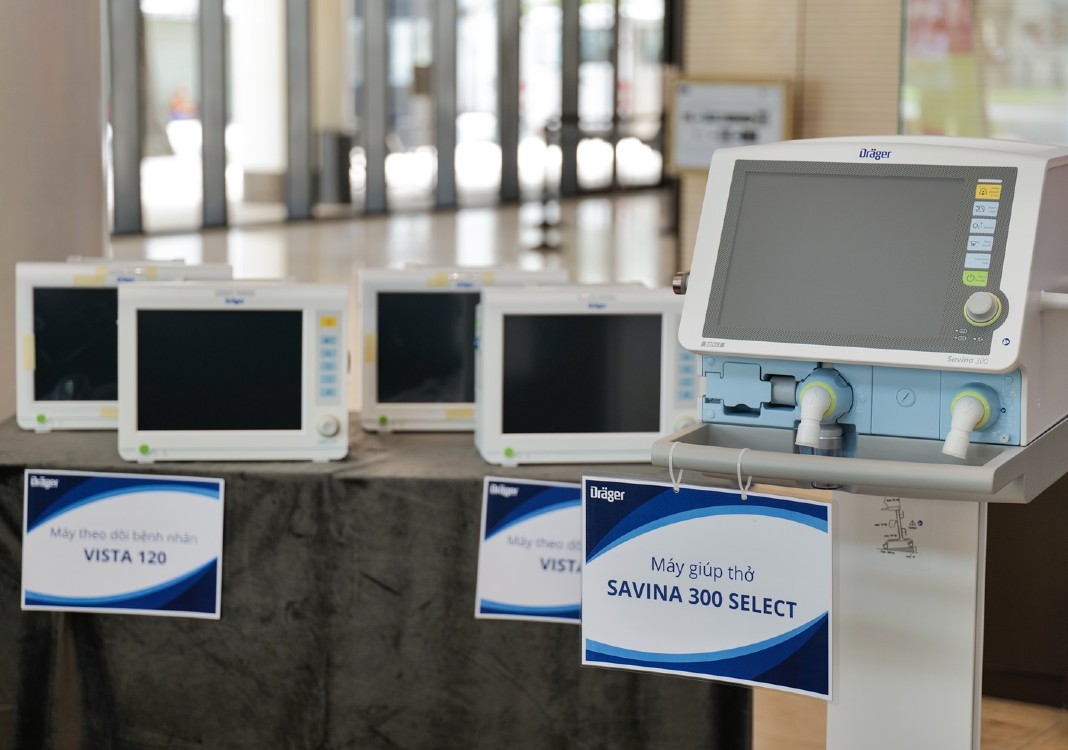 Founded in 1985, Techtronic Industries Company Limited is a world leader in cordless power tools, accessories, hand tools, outdoor power equipment and floorcare for do-it-yourself, professional and industrial users in the home improvement, repair, maintenance, construction and infrastructure industries. 
The company is committed to accelerating the transformation of these industries through superior environmentally friendly cordless technology.
Deutsches Haus HCMC is an award-winning office tower strategically located at the corner of Le Duan Boulevard and Le Van Huu Street in the heart of the city.
The building is a symbol of the strategic partnership and friendship between Vietnam and Germany. As the gateway to Vietnam and ASEAN, the building is home to the Consulate General of the Federal Republic of Germany in HCMC, making it the destination and hub for German and European companies.