"Noi tron yeu thuong" is a reality show honoring those who never surrender their adversity in life and join hands with the community in helping people in difficulties. In an episode of the  program broadcast on VTV1 Channel, Deputy Director of Tan Hiep Phat Group Tran Uyen Phuong had an interesting talk with the brittle boned young man Vu Ngoc Anh.
Vu Ngoc Anh, the person who gave inspiration by his journey to conquer Lung Cu peak at an altitude of 1,470 meters by his knees, travelled across the country and published his autobiography. Participating in the "Noi tron yeu thuong" show with his familiar wheelchair, Vu Ngoc Anh has brought a meaningful story which spread lots of positive energies and a spirit of never surrendering in the face of adversity to the community.
In companion with Vu Ngoc Anh, the author of the book "Unbreakable", the businesswoman Tran Uyen Phuong also inspired others by her story of starting up a business.
The brittle boned young man, with his gentle but strong voice, gazed at the film of his own life in the "Noi tron yeu thuong" program.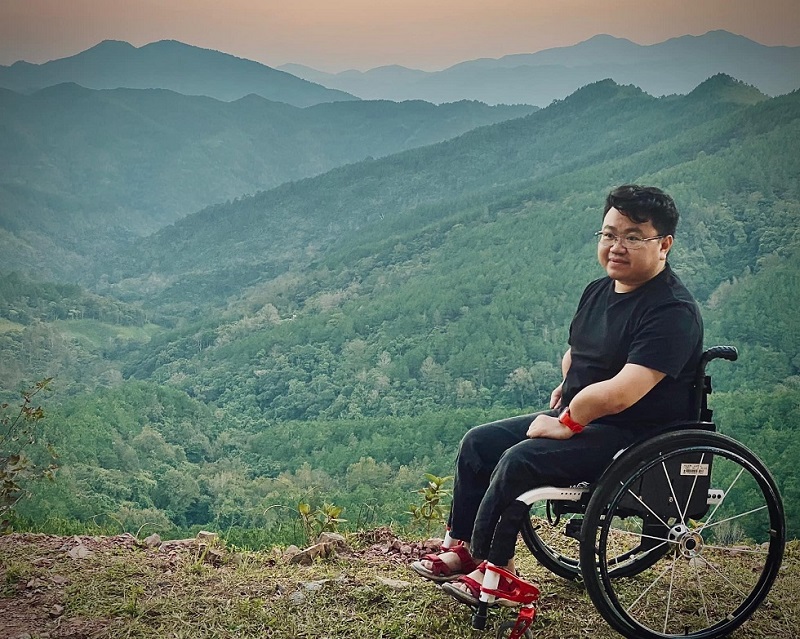 Vu Ngoc Anh did not remember how many times he had to suffer from the Osteogenesis Imperfecta – OI in the past. Since when he started toddling until becoming a student of the sixth or seventh grade, he had seen his bone fracture occurred most often. Till now, he has endured over 200 times of bone fracture, thus he had to move by using his knees. Sharing his memory about the first time of having his bone broken, he said, "I was so little at that time, I got my legs and hands broken when trying to climb over a cradle at the nursery. After having the cast removed, my bones repeatedly got broken at the previously-fractured points upon impact. My parents took me to the hospital where we were told that I got the OI."
When the Deputy CEO of Tan Hiep Phat Group gave Ngoc Anh a question "How did you feel about getting your bone broken many times?", he said he was scared of the physical pains, visiting the hospital and making his parents upset. There is a saying that someone will need over 10,000 hours to succeed in doing something, for me, with more than 200 times of getting bone broken and living with fear and pains since the early age makes me feel unscared and painless when my bone is broken. I also know how to protect myself better."
Admiring the journey to overcome the physical pains and fear of the brittle boned young man Vu Ngoc Anh, the Deputy CEO of Tan Hiep Phat Group continued asking "Many people feel afraid of the failure, so they dare not get out of the comfort zone to make the impossible possible. What are your message to everybody through the books "Unbreakable" and the "Crack?" "Let's do it, we will not reach the destination if we do not start the journey. Our life will be restricted to the questions that why we have to suffer all of these stuffs or why we could not improve ourselves if we dare not step out of the comfort zone".
Vu Ngoc Anh got moved when telling his own story of getting rid of his own fear, putting aside physical pains to live a normal life. "Life is beautiful as I have opportunities to meet lots of nice people. That is different from what I imagined when I lied in bed in sickness. I am so grateful to everyone."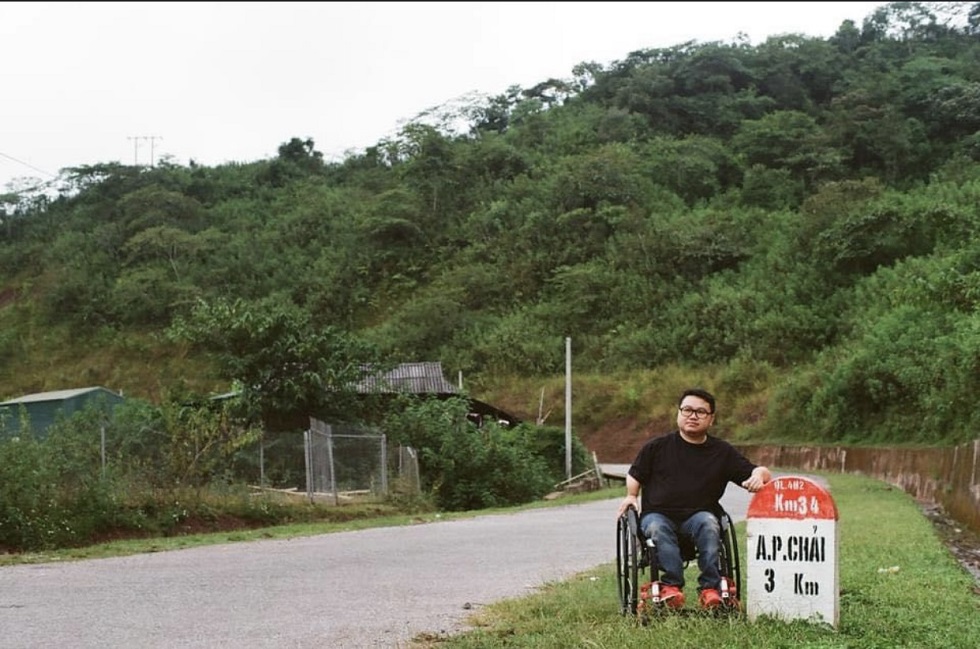 Born in an imperfect body, Vu Ngoc Anh made his efforts not to be the useless as according to him, he could be an impaired person but could not lose his will. When Ngoc Anh was little, he just stayed at home, spending time reading books, watching his favorite programs such as travelling or the animal world on television. Since then, the vivid world on television has urged him to discover the outside world. With his strong will and never-surrender spirit, Vu Ngoc Anh has realized his dreams. When he was 21 years old, he decided to pursue higher education in Hanoi. His decision shocked his parents but it changed his life.
Living in the capital city without the financial support from his family, the young man who was born in the 1980s had to do many jobs to earn his living. So many times did he want to get rid of everything to return to his hometown, but his will and determination from the inner of himself never let him have a chance to do so. He then wrote a fairy story of his own, spreading his will to those who unfortunately got the OI.
On February 2016, the brittle boned young man using his knees to climb 600 steps to conquer Mountain Fansipan, the "Roof of Indochina", winning the admiration of many people.
Since then, the brittle boned young man has travelled to many places. Till now, Ngoc Anh has set foot in 42 cities and provinces of Vietnam and 10 countries in Southeast Asia and Asia. What made him most satisfied and confident after each journey was the opportunities he was given to meet people and learn many things from them. He hoped that after meeting him, everybody would have different viewpoints on those who got the OI like him.
This special young man also spent time writing an autobiography entitled the "Unbreakable" and the "Crack" to tell about his passion. All proceeds earned from selling books will go to the "Fund for supporting the patients with OI in Vietnam" and the project of sponsoring 1,000 wheelchairs for those with leg impairments. Till now, Ngoc Anh has given wheelchairs to 50 persons. The man born in the 1980s is now trying to meet his target day by day as he knows the importance of the wheelchairs to the crippled persons.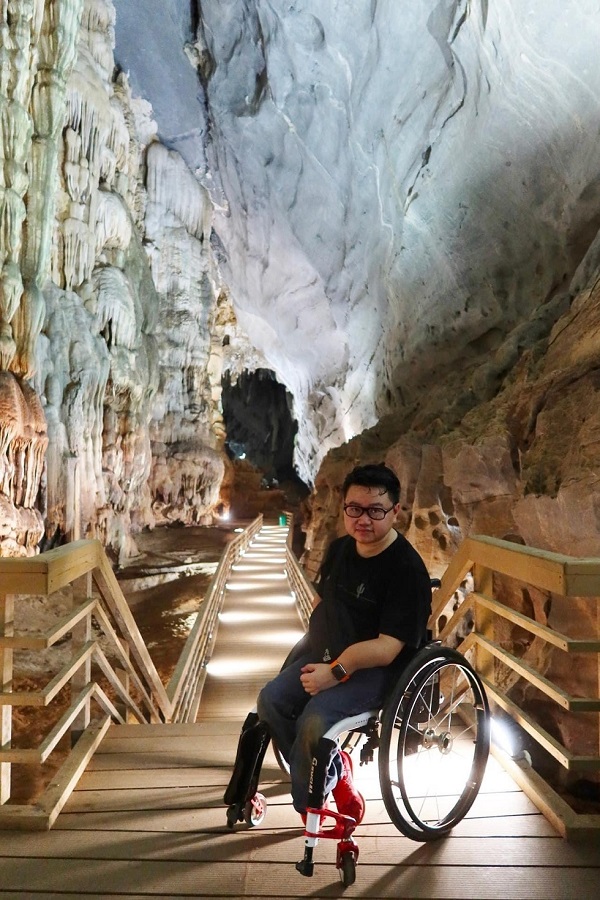 The talk between the businesswoman Tran Uyen Phuong and Vu Ngoc Anh has inspired those who still lack of confidence to step out of the comfort zone to realize their dreams, making the impossible possible.
Why don't you dare to try? Why do you let your fear prevent you from changing your life and future? Why can't you live with your dreams? Why don't you live at your fullest? Why don't you dare to reach beyond your limits? Why not?
To be able to the find the answers to the above self-questions means that we have known the reasons why people could make the impossible possible and could explain why dreams could be realized.