Ryan Tsutsui, a Hawaiian food store owner in HCMC for six years, has merged Hawaiian and Vietnamese flavors, contributing to the country's thriving food culture. Hibachi Takeaway Restaurant, located at 655/2 Doan Van Bo Street, District 4, HCMC, is a place where the spirit of aloha can be found in Vietnamese dishes.
The Saigon Times: What inspired you to own a food shop in Vietnam?
Ryan Tsutsui: I experimented and tried replicating dishes from back home in Hawaii. That was the foundation for starting a food business, to share the flavors of Hawaii with the Vietnamese and people from all over the world. Like Vietnam, we are known for our gorgeous beaches, but the food culture in Hawaii is just as incredible.
Tell us about how you brought the flavors of Hawaii to Vietnam…
Hawaii is a melting pot of Japanese, Portuguese, Filipino, Korean and Chinese cultures. This is from the days of the plantations when many immigrants worked together in the fields. One of the things that drew all of these cultures together was food. We also have an Asian influence, so food is crucial in family events, catching up with friends, potlucks and so on. Therefore, it was only natural for me to connect with Vietnamese people through food.
How do you balance authenticity with innovation when creating new dishes that combine Hawaiian and Vietnamese cuisine?
Hawaiian cuisine is exactly that. As I previously stated, Hawaii is a cultural melting pot. There is a distinction between "local food" and traditional Hawaiian food. Traditional Hawaiian cuisine includes a lot of fish, both dried and fresh. Pork and taro are the mainstays. Local cuisine is a mix of several cultures that tend to blend naturally. 
People all sat down for lunch and shared food from their own countries, just like the Vietnamese do at mealtime. I do not think fusion should be pushed. It is quite simple because we have extremely similar taste preferences.
What challenges and opportunities have you encountered while blending these two distinct cuisines, and how have you worked to overcome them?
The most difficult aspect is that I did not grow up cooking Vietnamese food, so some of the techniques are unfamiliar. For example, while preparing fried fish, Filipinos fry it at a high temperature for a short period, but Vietnamese cook it at a lower temperature for a longer duration. Fortunately, I have a Vietnamese partner who can show me around. When it comes to combining cuisines, it is just a question of making a minor modification, whether it's a cooking technique, a couple of ingredients, or even how it is packaged.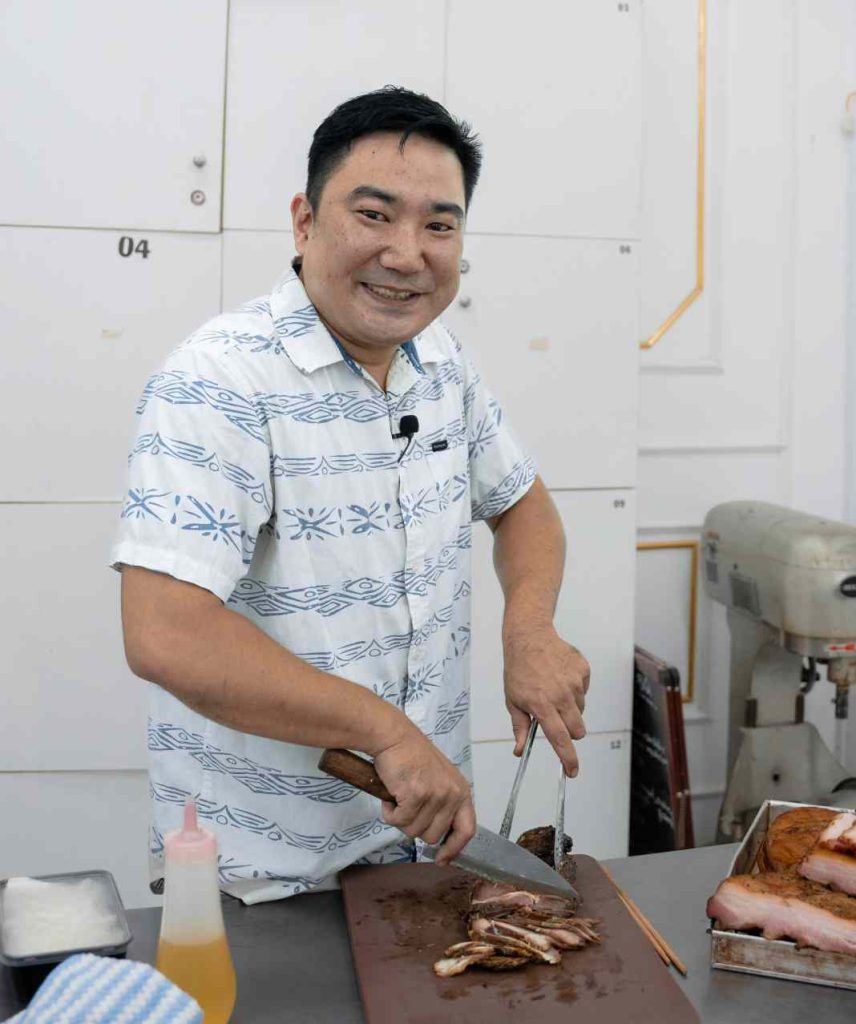 Are there any particular ingredients or cooking techniques you discovered in Vietnam and incorporated into your cooking back in Hawaii?
Although it is not a novel technique, I believe I will include steaming in more of my recipes. I was astonished at how nutritious Vietnamese food is compared to what I am used to eating back home. At home, most items are fried and loaded with butter and other fats.
How do you approach sourcing ingredients for your business and are there any particular challenges you've faced in finding certain Hawaiian ingredients?
The majority of the ingredients are quite similar because both Hawaii and Vietnam have tropical climates. We have almost identical fruits and vegetables. In fact, because fresh fruits are more easily accessible here, I use them more frequently in cooking. For example, with the orange chicken, I would use bottled orange juice because fresh oranges are too costly back home. We use freshly squeezed orange juice here, especially now that the harvest is plentiful. It is great because you can tell the difference in freshness and the ample preservatives bottled juice has.
What do you think are some of the key differences and similarities between the two food cultures?
I think the key distinction is the use of shoyu, what soy sauce in Japan is generally called, versus fish sauce. When I was growing up, the only time I used fish sauce was for some Filipino recipes. Because my family is Japanese, almost everything my mother or grandmother prepared included shoyu. That being said, shoyu and fish sauce have extremely similar applications and can be readily exchanged for one another. I use fish sauce a lot more now than I did before.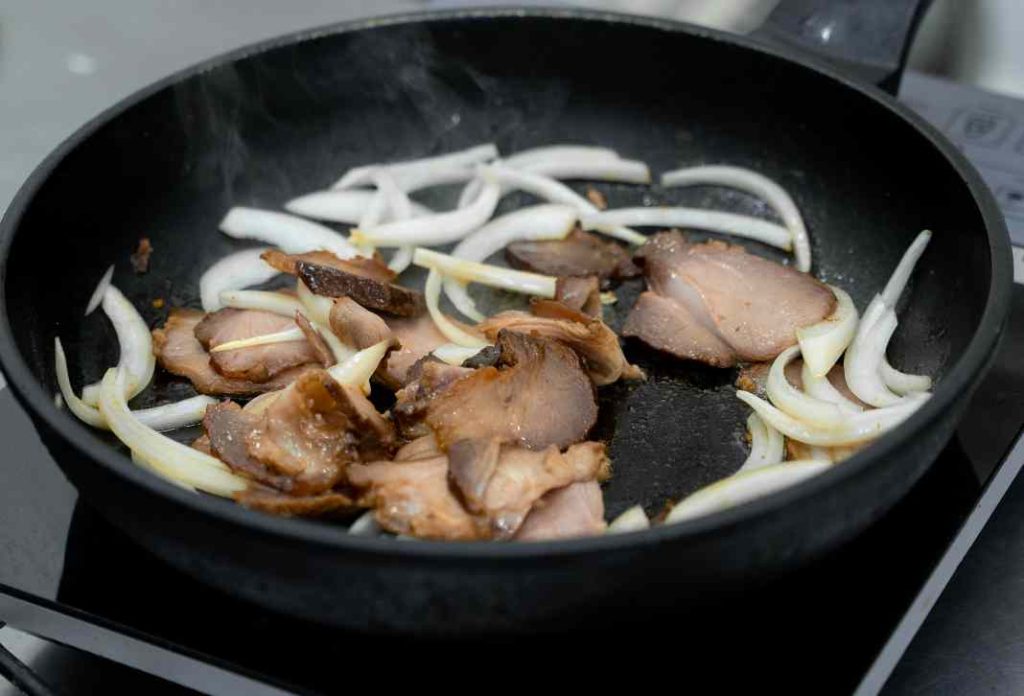 How do you see the food scene in Vietnam evolving in the coming years, and what role do you hope to play in shaping it?
Since I arrived, the number of foreign restaurants was pretty limited. If you wanted a taco, there were not many options. But now I cannot keep track of how many Mexican restaurants there are. Many young Vietnamese who have lived abroad or worked in a Western restaurant go on to start their own business. It is fantastic and I believe the more competition there is, the more the industry must innovate and evolve. 
What is your plan for the future?
I cannot plan that far ahead, but I wish to develop the business and share our meals with as many people as possible. Perhaps, I will be able to help shape the future of Vietnam's food scene.
Reported by The Ky