HCMC – HCMC Chairman Phan Van Mai on September 15 signed official dispatch No. 3072 extending social distancing based on the prime minister's directive No. 16 in the city until the end of September, but with some restrictions relaxed.
Assisted shopping services to continue
Chairing a meeting on the city's Covid-19 situation at the HCMC Press Center yesterday evening, HCMC vice chairman Le Hoa Binh said that as the stay-at-home mandate remains in place, local authorities would continue to mobilize volunteers to provide assisted shopping for the people in need.
The residents of districts 7, Cu Chi and Can Gio, which have effectively controlled the pandemic, will be allowed to go shopping once a week.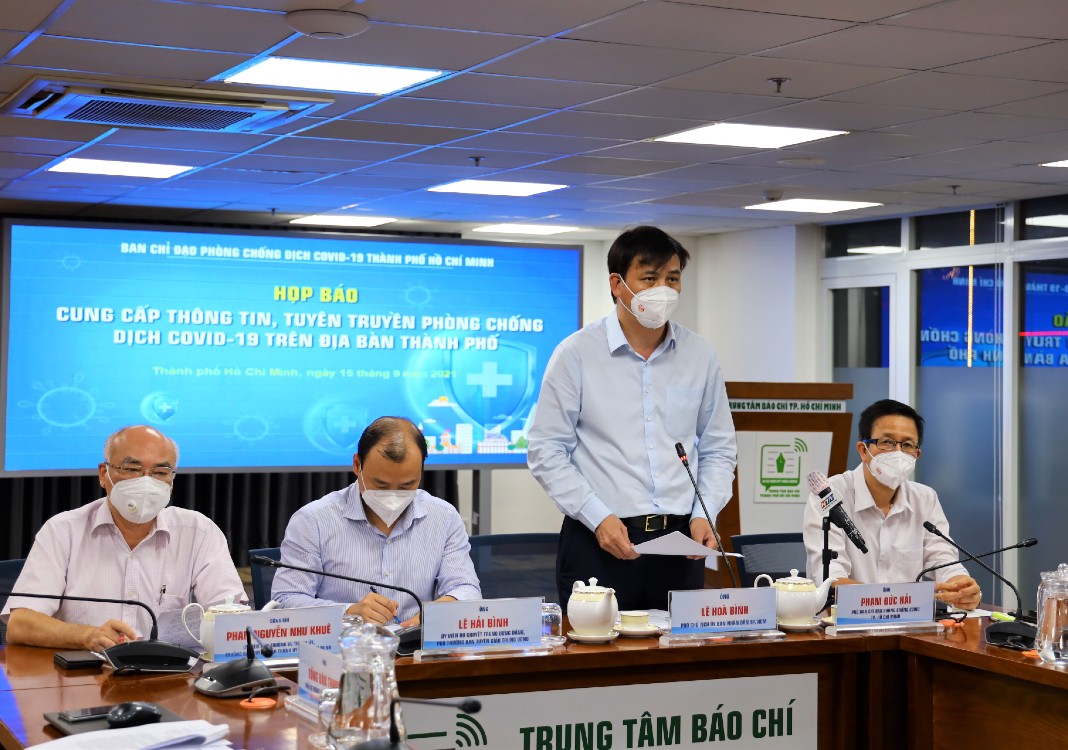 Deliverymen are allowed to work from 6 a.m. to 9 p.m. and travel between districts, but they must test negative for Covid-19 every two days. According to Binh, the testing fees will be paid by the city's budget. 
Some services to be reopened 
The city will allow certain businesses to operate from 6 a.m. to 9 p.m., including post and communication services, computer stores, stationary stores, eateries and coffee shops that provide takeaway services, veterinary facilities, agricultural services, maintenance and repair of public infrastructure, equipment and vehicles, and food and foodstuff manufacturing and processing. 
The workers of these sectors should have received at least one dose of Covid-19 vaccine and must undertake Covid-19 tests once every five days. The companies and business households have to pay their own testing fees. 
Physical activities to be resumed in low-risk areas
Residents in low-risk areas will be allowed to exercise in their condo building parks but they have to comply with anti-pandemic measures such as wearing face masks, keeping a safe physical distance from each other and using hand sanitizers regularly.
Public parks such as Le Van Tam, Tao Dan and Crescent Lake will remain closed.
Only one health declaration app 
Lam Dinh Thang, director of the HCMC Department of Information and Communications, said the city will use the HCMC online health declaration app that integrates all the necessary services.
According to Thang, using one integrated app instead of various apps helps ensure convenience for users and makes it easier for the competent agencies to control the Covid-19 situation.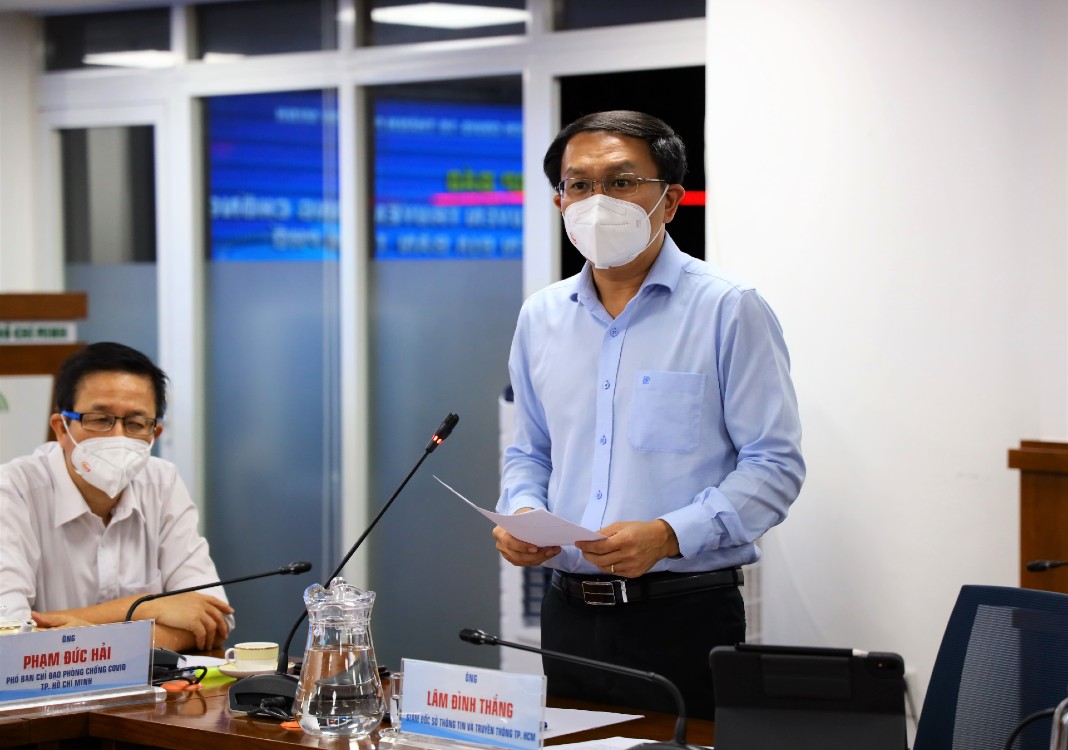 HCMC is currently the biggest Covid-19 hotspot in the country. As of September 15, the city had reported more than 315,000 domestically transmitted Covid-19 cases in the fourth wave of the pandemic, which began in late April. 
To date, the city has undergone over 100 days of social distancing at different levels.