HCMC – The BESS Vietnam 2023, an international exhibition of educational technology solutions and technology, was held in HCMC to serve science and technology enthusiasts from different regions from April 21 to 22.
The BESS Vietnam 2023 Exhibition, organized by the British Educational Suppliers Association (BESA) and the HCMC Computer Association (HCA), centers on the theme of digital transformation in the journey to Education 4.0 and the Industry 4.0 revolution, or "Education 4.0 to Industry 4.0".
The exhibition featured over 100 booths showcasing the most advanced educational technology solutions, information and technology, equipment, toys, school supplies, and services such as digital classrooms, smart libraries, and virtual reality schools from the UK, Vietnam, and around the world.
Some large companies such as SteamZone, Smart Technologies, Lego, Lenovo, EMG, Dai Truong Phat, iTrainKids, ViewSonic, and Samsung, also participated in the exhibition.
Lam Nguyen Hai Long, chairman of the HCA, said that the BESS Vietnam 2023 exhibition returned on a larger scale after the Covid-19 pandemic, gathering over 50 leading experts and speakers from reputable organizations and businesses in Vietnam and around the world.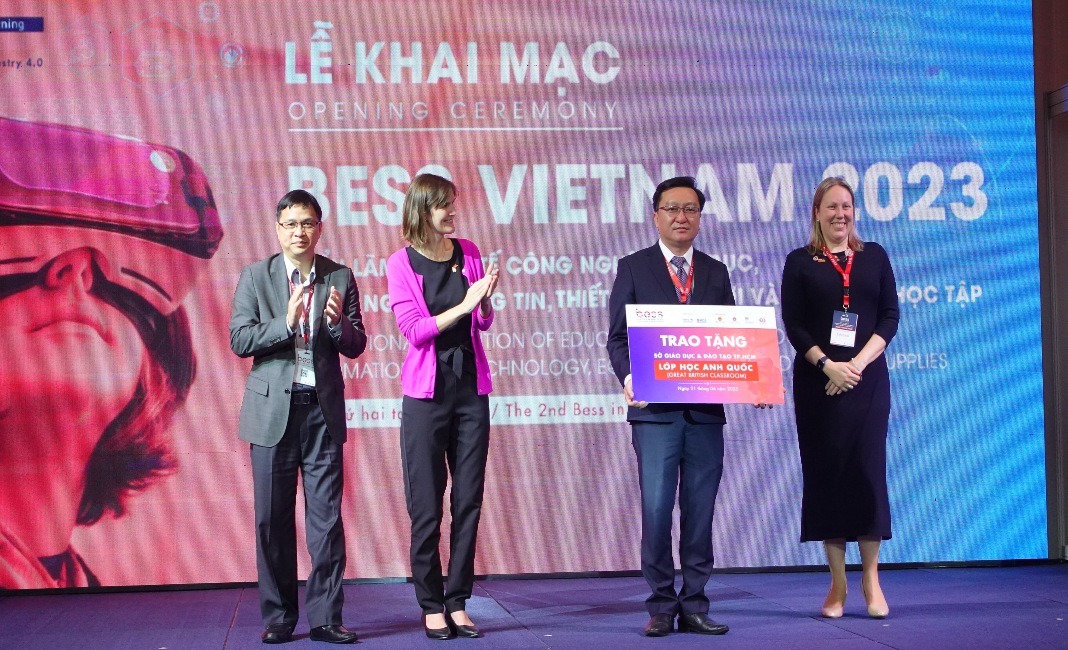 This event would create more opportunities for attendees to exchange knowledge, learn, and promote cooperation between businesses of the two countries in developing the education system, Long said.
Recently, the term "edtech", as known as educational technology, or the application of technology in education to improve teaching quality and learning outcomes, has become more popular.
"Edtech has four advantages, namely increasing the autonomy of teachers and learners, enabling high interaction between teachers and learners through proficient use of technology, saving teaching and learning time, and saving costs," said Long.
Therefore, "edtech" is one of the effective solutions to gradually bridge the gap between regions and countries in accessing education.
BESS Vietnam 2023 features lots of activities showcasing intelligent education models, smart schools, and smart classrooms with the latest educational technology products and solutions that integrate artificial intelligence (AI), internet of things (IoT), blockchain, virtual/augmented reality (VR&AR), and the metaverse.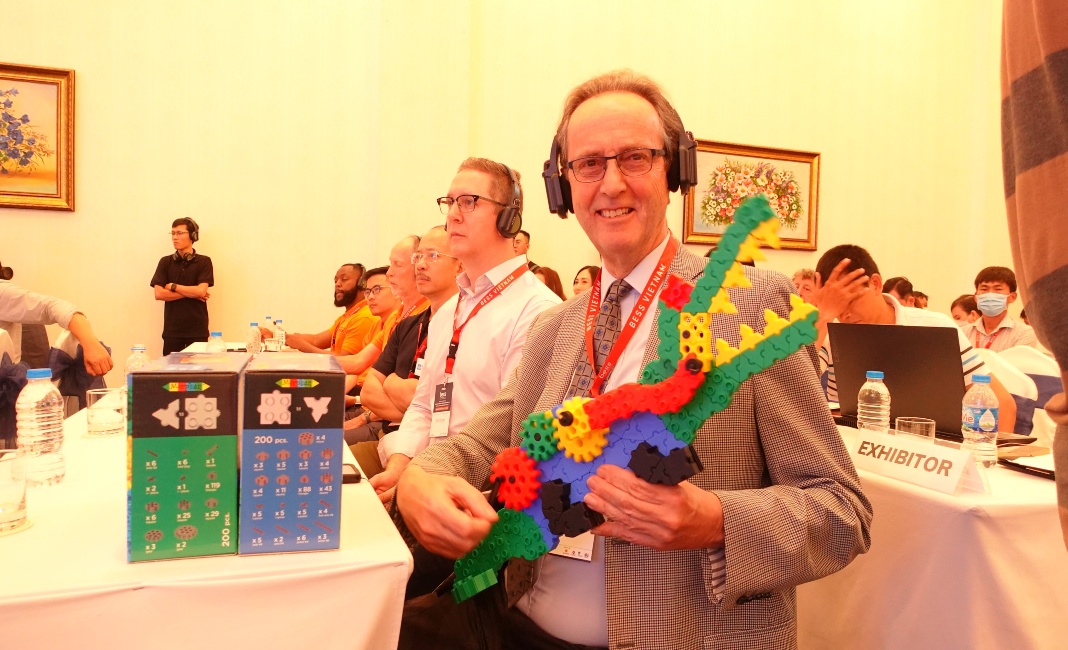 Colin Simonds, CEO and designer of ThinkPlay Ltd, expressed his hope to achieve the goal of selling 2,000-3,000 products in the Vietnamese market when participating in this exhibition.
ThinkPlay also joined the BESS Vietnam exhibition in 2019 and has found many partners and customers in Vietnam to exchange and strengthen cooperation with Vietnamese businesses.
BESS Vietnam 2023 exhibition is also one of the activities that celebrate the 50th anniversary of the establishment of diplomatic relations between Vietnam and the UK(1973-2023).