HCMC – HCMC has claimed the top spot for attracting tourists nationwide during the first half of 2023, according to a report by The Outbox Company.
Hanoi City and Quang Ninh Province secured the second and third positions during this period.
The report, released on August 17, delves into Vietnam's tourism sector for the first half of 2023, analyzing the supply and demand within the industry.
With 64 million visitors from January to June, a 1.5-fold increase compared to the same period in 2019, Vietnam has achieved over 60% of its 2023 tourism target.
Statistics indicate a significant surge in tourism demand during holidays such as the Lunar New Year festival in January, Reunification Day on April 30, and International Workers' Day on May 1.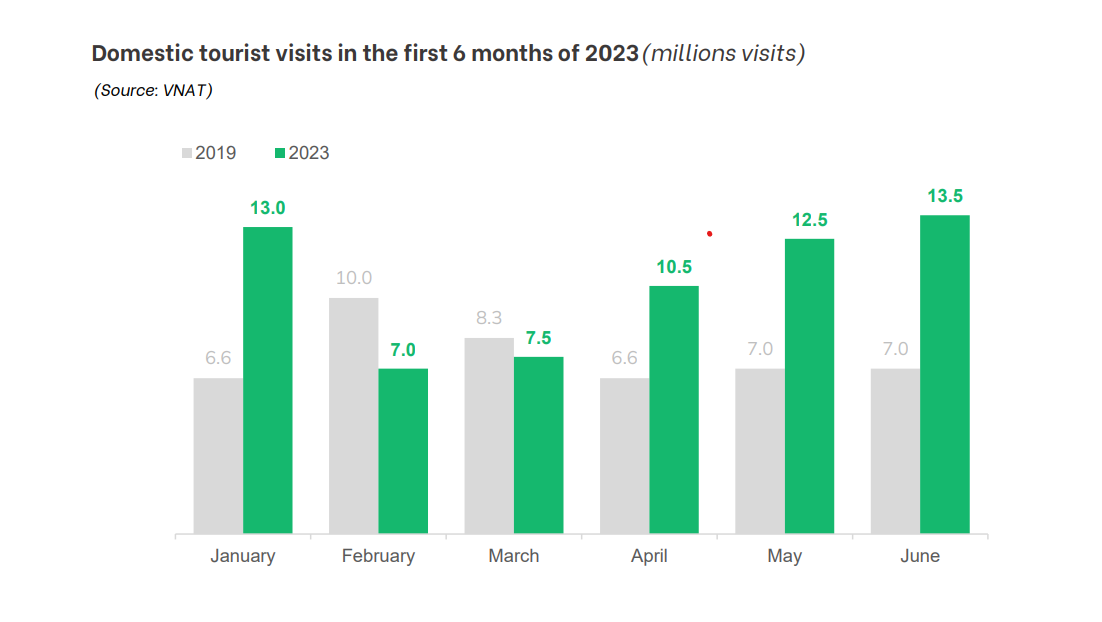 The Outbox Company noted that this growth momentum follows the 2022 tourism recovery phase, demonstrating the potential for continued growth in inbound tourism for 2023 and beyond.
However, the firm also highlighted that the second half of the year lacks extended holidays, which might weaken the momentum.
During the first half of 2023, there were 5.67 million international travelers to the country, accounting for 65.7% of the total foreign visitors in 2019.
Despite rising prices, tourism demand remains robust. At this pace, Vietnam's tourism recovery is anticipated to outpace expectations, making the goal of welcoming eight million foreign tourists in 2023 more attainable, according to the report.