Some places on Cao Ly Mountain are covered by clouds for half of the year, creating a diverse landscape with a cool climate, perfect for young travelers to hunt clouds.
Cao Ly Mountain, also known as Co Don Mountain, is located more than 10 kilometers from the center of Huc Dong Commune, Binh Lieu District, Quang Ninh Province. It stretches over 40 square kilometers, with its peak being more than 1,000 meters above sea level.
The mountain has a rich forest resource and biodiversity thanks to its fresh and cool climate. Tourists can witness the different beauty of Cao Ly Mountain during each season. Tourists can admire some typical flowers only seen in cold areas, especially the beauty of the myrtle flowers, and watch cows and goats grazing on mountains while comfortably inhaling the fresh mountain air. Besides, they can also admire the fields of the Dao and San Chi ethnic people in the valley.
Cao Ly Mountain is an ideal camping spot for travelers. Young people and families can visit on the weekends, hunt clouds and immerse themselves in a natural landscape. Aiming to exploit its tourism potential, Binh Lieu District has invested and put into use the Huc Dong-Dong Van inter-commune road running through the mountain. Therefore, cars and motorbikes can easily reach the campsites.
It takes tourists about 40 minutes to walk from the campsite to the Cao Ly Mountain Peak. Standing on the peak, visitors can enjoy the morning sun and admire the mountainous landscape, the village scenery, and the houses of ethnic people interspersed between the vast terraced fields. Moreover, they can enjoy a barbeque party at the foot of the mountain.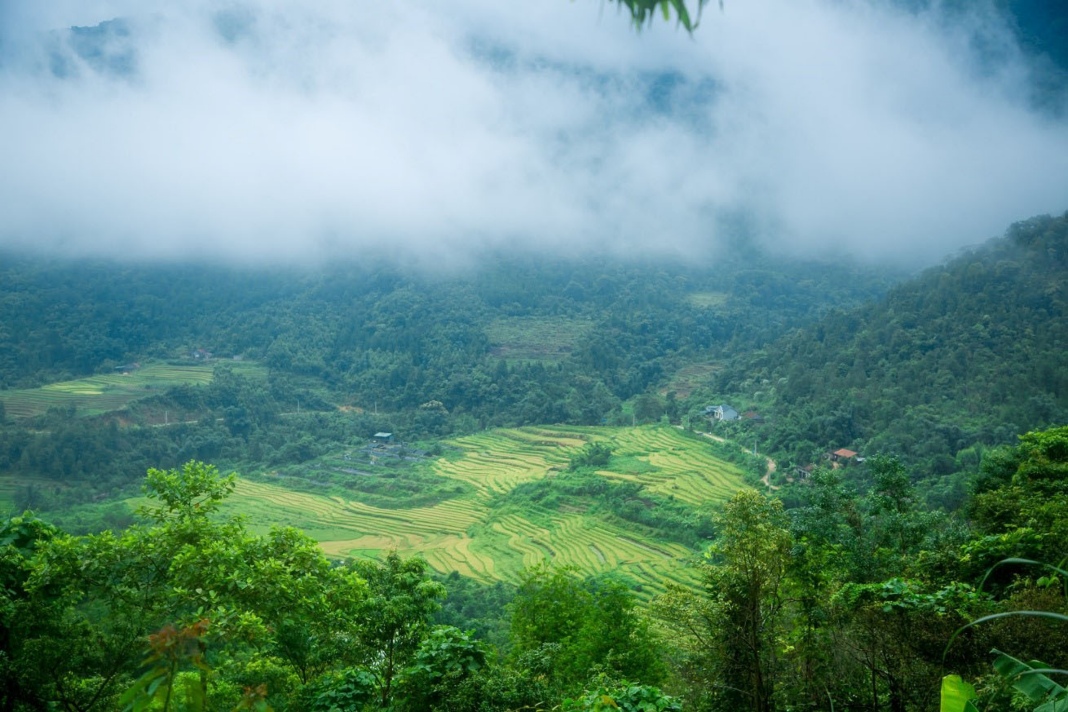 From Cao Ly Mountain, tourists are advised to explore the surrounding tourist sites such as the border gate, the Binh Lieu "dinosaur spine", the Khe Van Waterfall, etc.