In 2021, despite being hit by the Covid-19 pandemic for four-five months, Vietnam's seafood sector spectacularly overcame difficulties to reach an export turnover of US$8.89 billion.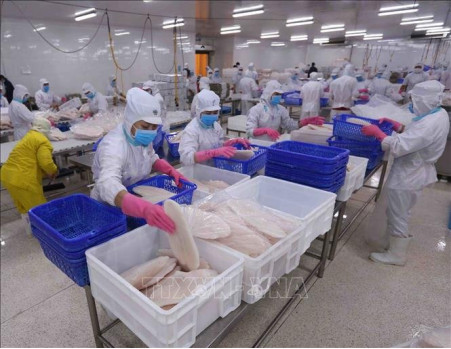 According to Nguyen Quang Hung, deputy head of the Directorate of Fisheries, if the Covid-19 pandemic remains complicated this year, stricter food safety and traceability requirements of markets will be a big challenge. Still, the sector has set a seafood output target of some 8.73 million tons and a seafood export target of around US$9 billion this year.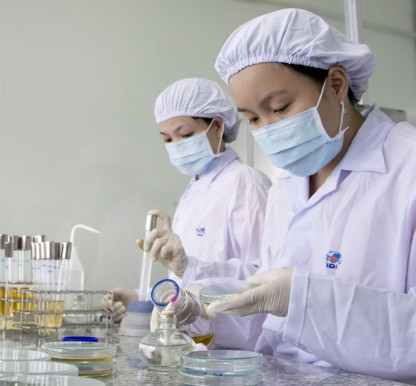 To realize the targets, the number of enterprises exporting tra fish to the United States will be maintained at 13. In addition, 19, 67, 31 and 52 others will be added to the list of exporters of tra fish to Russia, South Korea, China and the European Union, respectively. At present, 779 domestic firms have been shipping products to China.
Recently, the chairman of I.D.I International Development & Investment Corporation (IDI) has said that the firm was willing to participate more actively in global value chains. Since 2008, IDI has established full-cycle farming areas. To date, the corporation's own and associate farms have spanned a total area of 400 hectares and met Global GAP, ASC and BAP standards.
Farmers have been provided with high-quality breeds and aquatic feed and the purchase of their outputs is guaranteed. These solid foundations have enabled IDI to supply high-quality export products with competitive prices.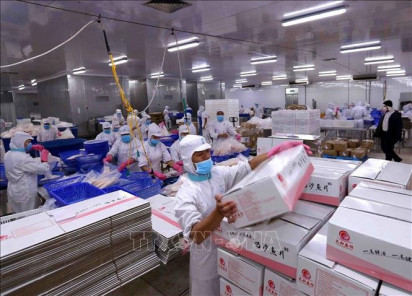 Determined to regain what has been missed
According to IDI general director Le Van Chung, although the firm has to cope with multiple difficulties, such as the pandemic and a hike in the container service fees, its export revenue has improved. Especially, the quick and full vaccination of some 8,000 workers and the compliance with anti-pandemic measures have helped the corporation maintain its operation during the strained pandemic. At present, the firm is striving to complete orders for partners before enjoying the traditional Tet holiday.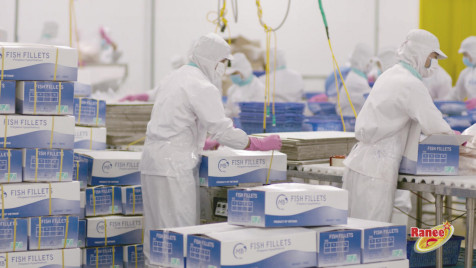 Accessing large markets
The market is full of challenges and not everything will go as expected when the market is reopened. Those failing to surmount obstacles will lose. Therefore, producers must control risks well and understand the developments of the market, Chung said.
After six months of disruptions caused by the pandemic, Southern American markets have had a higher demand for tra fish, while the export prices of tra fish in these markets have doubled the prices last year, which is an advantage for IDI, especially in Mexico and Brazil.
In 2021, IDI exported its products to 95 markets worldwide. Its customers were mainly supermarkets, restaurants and processors of added value products from tra fish. To win long-term orders with good prices to increase the profit margin, IDI will continue to penetrate into other markets this year as it has set a target to join global value chains.
IDI has been assessed to have a large export capacity as the firm has met many requirements, including the closed-cycle production, modern technology, high-skilled workers, good managerial force and outstanding product quality management system. The corporation has had enough orders for 2022.
In the new situation, the firm has striven to concurrently fight the pandemic and enhance its production, grasp the opportunities ushered in by a rebound of the market demand, and continue to cement its position in the global market.