Exploring the serene and enchanting landscape of Ma Hec Waterfall, visitors find themselves captivated by the picturesque scenery amidst majestic mountains.
Located in Thom Tau Village, approximately seven kilometers from the center of Phu Luu Commune, Ham Yen District, Tuyen Quang Province, Ma Hec Waterfall begins its descent from the towering Cham Chu Mountain, cascading down the rocky cliffs with a breathtaking white foaming waterfall.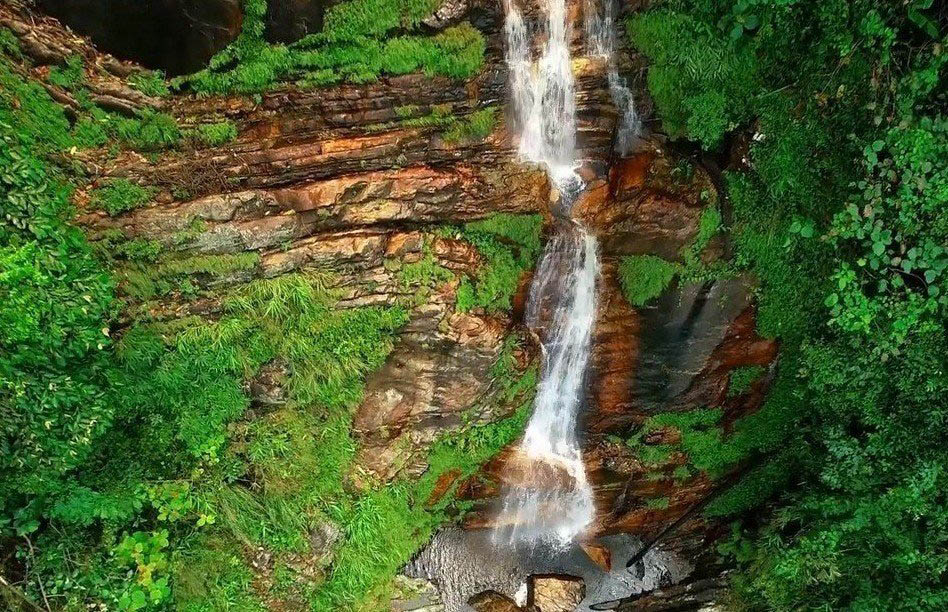 Aside from its highland setting with a cool and refreshing climate, Ma Hec Waterfall is surrounded by a pristine forest spanning about 15,000 hectares. This primeval forest hosts diverse ecosystems and is home to many rare animal species listed on the IUCN Red List.
The waterfall serves as a clean water source for the daily lives of four villages in Phu Luu Commune, namely Thom Tau, Pa Tan, Ban Ban, and Pac Cap. It also nourishes rice paddies, orange orchards, and corn fields in these areas.
Ma Hec Waterfall is renowned for its blend of pristine beauty and raw power. It entices those seeking to uncover nature's hidden treasures and embark on adventurous journeys. The crystal-clear blue water of Ma Hec, coupled with the refreshing atmosphere, allows visitors to escape the hustle and bustle of daily life. Moreover, tourists can organize camping and BBQ parties, capture stunning photographs, or even indulge in horseback riding at the foot of the waterfall.
From Ma Hec Waterfall, visitors can explore Cham Chu, the highest mountain in Tuyen Quang Province, towering at nearly 1,600 meters above sea level. Additionally, they have the opportunity to delve deeper into the culture of the Red Dao ethnic minority people. The traditional customs and rituals of this ethnic group have been well-preserved, offering a glimpse into their daily activities, wedding traditions, and festive celebrations.