HCMC – The Consulate General of India in HCMC, in collaboration with ASEAN Business Partners, on October 7 organized a virtual business meet on "Digital Transformation – A Bridge to Success" in view of the new normal all countries are trying to adjust to.
In his opening remarks, Dr Madan Mohan Sethi, Consul General of India in HCMC, noted that the movement of the whole world stopped due to the Covid-19 crisis, prompting a strong shift to digital transformation. 
"Digital transformation is the way forward. India simply adjusted to the crisis thanks to new information technology solutions which lead to the use of digital transformation in business and other aspects," he said.
The Indian Consul General added that Vietnam has plans for the success of its digital transformation program by 2025 and to develop a digital economy, a digital government and a digital society. Vietnam's young and dynamic population would definitely achieve these goals along with cooperation and partnerships.  
Dr. Pavani Kadiyala, President of Hyderabad Chapter, Government Blockchain Association and Advisor to the Board at the Micro, Small and Medium Enterprises Business Forum India, shared his view on the Indian success story toward digital transformation which has made India one of the nations with the fastest gross domestic product growth in the world.
Ha Thai Bao, Deputy CEO of VNPT Information and Technology, further elaborated on the Vietnamese Government's vision toward digital transformation and preparation of VNPT for corporate clients and financial sectors in line with Vietnam's 4.0 revolution. 
He proposed cooperation between VNPT and foreign investors on telecommunications-based applications, comprehensive community services and developing applications based on a 4.0 technology platform such as Artificial Intelligence, Big data, Blockchain and the Internet of Things.  
According to Bao, VNPT also seeks international cooperation in research, development, and the sales of VNPT's products to foreign markets and domestic cooperation to perfect digital ecosystems on health, education, agriculture and tourism, among others.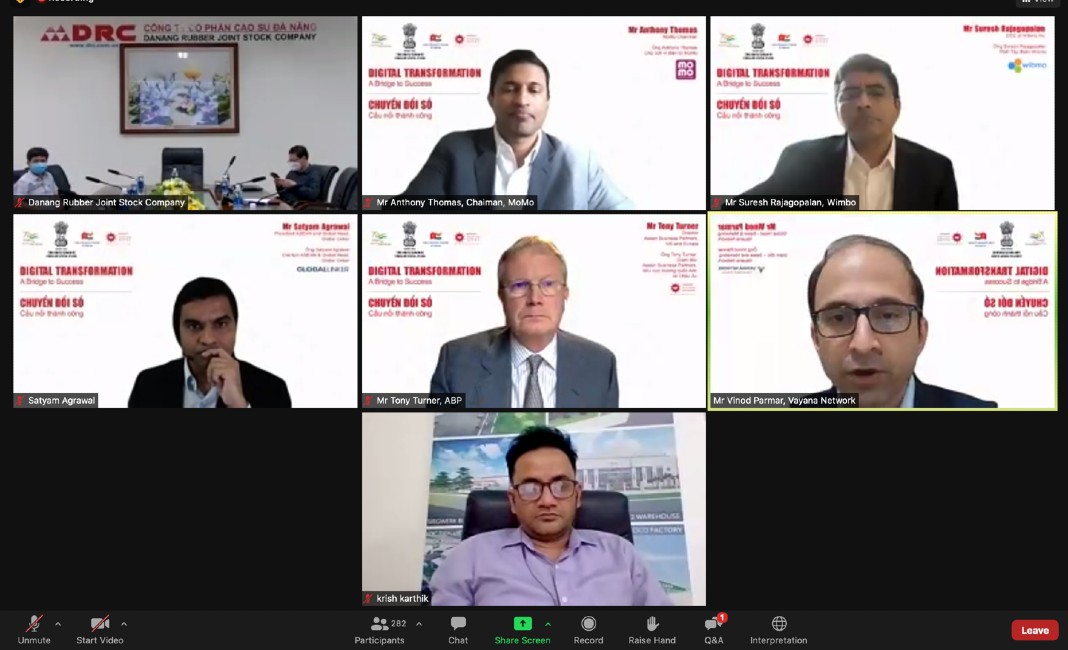 The 80-minute meeting was then followed by an interactive panel discussion among experts on digitization and its impacts and how digitization has helped the supply chain and micro, small and medium enterprises in payment authentication and finally consumer spending. 
The meeting ended with an interaction considering digital technologies, and the commercial transformation which these technologies are creating.  
The virtual business meet on "Digital Transformation – A Bridge to Success" is the Consulate General of India in HCMC's first business event in the new normal status after months of citywide lockdowns. 
The Consulate also stated that it welcomes any intentions toward partnerships in digital transformation, especially among the local authorities and students.