Angsana & Dhawa Ho Tram in Ho Tram – Xuyen Moc, Ba Ria – Vung Tau is the first hospitality project in southern Vietnam to achieve Silver certification from EarthCheck, the world's leading consulting and advisory group for sustainable destinations and tourism organizations.
The prime leadership in sustainable tourism
Located along the pristine coastline, Angsana & Dhawa Ho Tram is home to natural attractions thanks to its tropical architectural design. Developed by Madison Land (a member of Madison Group) and operated by Banyan Tree Group, the project consolidates the sustainable credentials of both parties through unwavering environmental practices that are on par with international standards. Such ceaseless efforts ultimately won Silver certification from EarthCheck after rigorous science-backed assessment spanning energy use, water consumption, greenhouse gas emissions, waste management, community, and employee impact.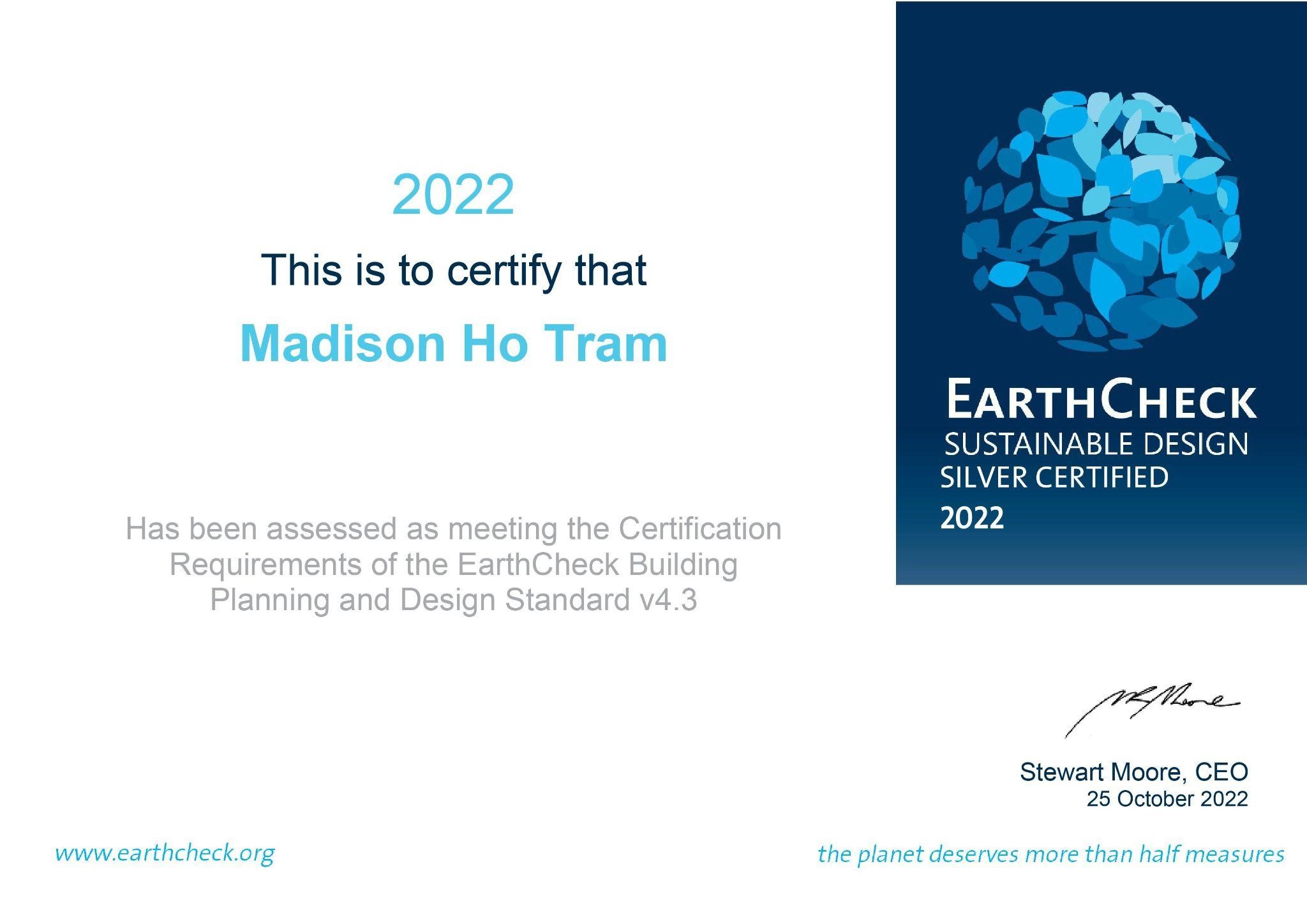 Commenting on the achievement, Clay Clayton, General Manager of Angsana & Dhawa Ho Tram, said that EarthCheck certification marks a meaningful milestone prior to the upcoming grand opening day, ensuring the resort operations perform most sustainably right from the beginning. "People today are more conscious of the environmental impact of their travel and are associating with destinations that are mindful of it. Also, the local experience is the exclusive gem to these travelers as it gives them authentic cultural immersion. Such movements require hospitality industry players to step up the game and take serious measures towards a truly sustainable operation model. Angsana & Dhawa Ho Tram is proud to be amongst the first to place environmental and social impact at heart."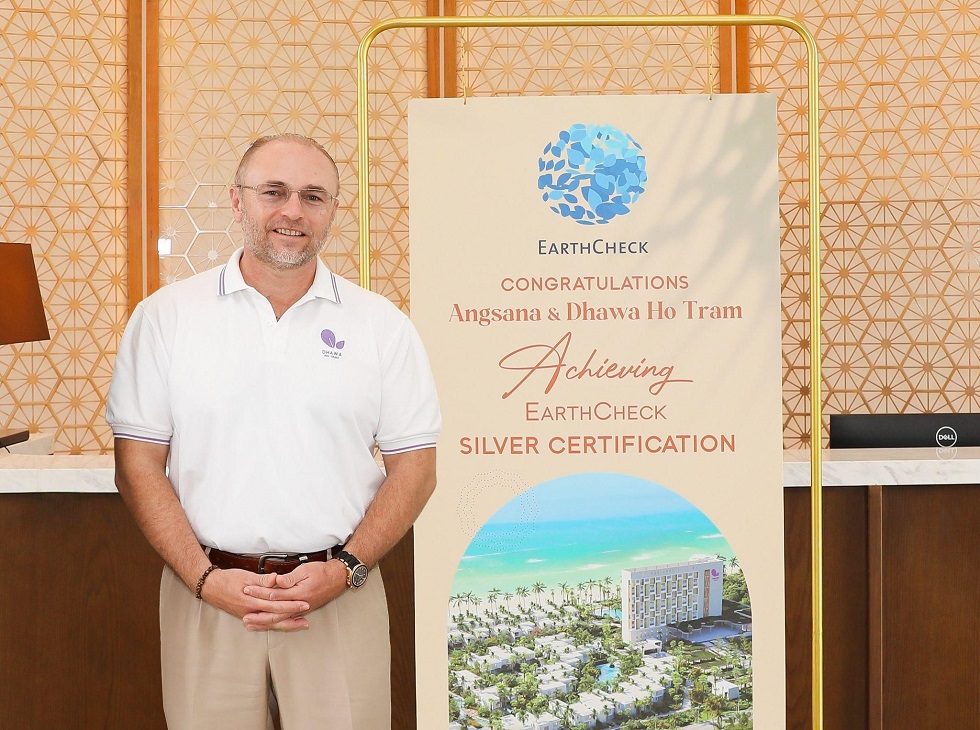 During his site visit to Angsana & Dhawa Ho Tram, Andy Vo, EarthCheck Representative, said that the project team has excelled in ensuring no net loss in biodiversity. "Business practice and sustainability should go hand in hand. With that in mind, EarthCheck takes a holistic approach by applying robust frameworks and strict scientific benchmarks to assess tourism destinations worldwide. To receive the Silver certification, every destination has to undergo a rigorous expert audit on sustainable commitments in many aspects. Today, Angsana & Dhawa Ho Tram has proven itself as an outstanding example of being highly transparent on social and environmental responsibilities, as seen by eco-friendly design and daily operations."
Unveiling the hidden beauty of "Pearl in Melaleuca"
Situated within the complex, Angsana Ho Tram is a 5-star resort real estate project sought after by the elite, limited to only 52 villas nestled along the Serenity Stream Walk. This sanctuary pays homage to the local culture with the "Pearl in Melaleuca" building concept that features the hidden beauty of melaleuca trees, embodied in the neutral yet timeless architectural design and decorative details. Low residential density also gives vast space for greenery, inviting the elite owners to immerse in the moment when peaceful privacy and blooming nature intersect.
Angsana Residences Ho Tram is the first-ever project in southern Vietnam operated and managed by Banyan Tree Group, resulting from the shared philosophy of pursuing sustainable development with Madison Land. In nearly three decades, Banyan Tree has been recognised worldwide as a pioneer in naturally luxurious and ecologically sensitive hospitality. Following the ethos of embracing sustainability, connection and wellbeing, Banyan Tree joins hands to design a one-of-a-kind living experience at Angsana Residences Ho Tram that captures a tranquil pause, sparks fresh inspiration, restores the body, spirit, and mind.
Despite its peaceful look, the project construction has endured a challenging pandemic that forced Madison Land and its partners to face unprecedented difficulties. Nevertheless, the ceaseless efforts and companionship have kept the project on track as Angsana Residences Ho Tram will be ready to operate in the 2nd quarter of 2023.
Strategic project distribution partners are CBRE Vietnam, DKRA Libra, IQI Vietnam, Real Plus, Rever, Savills Vietnam, SmartRealtors, and Thu Thiem Real.
Detailed information and a project overview with VR technology can be enjoyed at angsanahotram.vn/vi/vr360-vn and the model house for one of the resort's villas can be visited in Phuoc Thuan commune, Xuyen Moc district, Ba Ria Vung Tau.