HCMC – Vietnam's agricultural and aquatic industries will receive US$10.9 million in aid from the Japan International Cooperation Agency (JICA).
This non-refundable grant from JICA is part of the "RETAQ" project, which focuses on enhancing the testing, certification, and quality consultancy capabilities of the Center of Testing for Agricultural and Aquatic Products.
This technical cooperation initiative is a crucial step in ensuring Vietnam's compliance with international standards, particularly those outlined in the World Trade Organization's (WTO) Agreement on the Application of Sanitary and Phytosanitary Measures (SPS).
In a joint effort with Vietnam's Ministry of Agriculture and Rural Development, JICA organized a ceremony on July 20 to hand over the sponsored equipment and inaugurate a testing facility.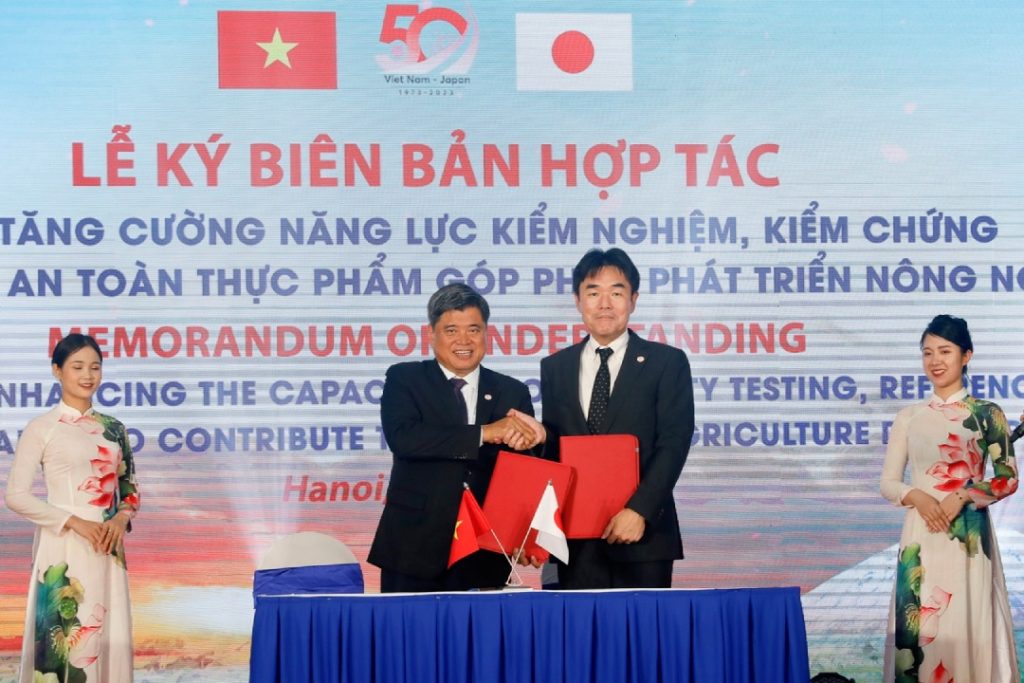 This collaboration will span over three years, with the project scheduled to commence in November 2023.
As a member of the WTO since 2007, Vietnam bears the responsibility of adhering to various agreements, including the SPS Agreement. Compliance with these measures is vital to safeguard the health of humans and animals in the country and address technical barriers to the export of agricultural and aquatic products.
The RETAQ project aims to strengthen testing and certification capacities, promoting the improvement of the safety and quality of Vietnam's agricultural and aquatic products for both domestic consumption and export purposes.
Vietnam's increasing income and economic growth have led to a rising demand for safe food products. JICA has emphasized the need for comprehensive food safety management, including proper pesticide and chemical fertilizer use and distribution sanitation.
In response, Vietnam established the Reference Testing and Agrifood Quality Consultancy Center (RETAQ Center) in 2012. This center develops food inspection standards and provides technical guidance to relevant institutions.
Since 2019, JICA has been implementing the Grant Aid "Project for Enhancing Laboratory Capacities of the Reference Testing and Agrifood Quality Consultancy" to provide the RETAQ Center with necessary inspection equipment and facilities.
With the new technical cooperation project, JICA aims to strengthen the food safety inspection capacity of RETAQ Center staff, resulting in improved food safety inspection institutes across Vietnam.
This project aligns with SDGs Goals 2 (Zero Hunger) and 3 (Good Health and Well-being) by expanding and enhancing Vietnam's food safety inspection system.