Khanh Le Pass, linking Dalat and Nha Trang cities, stands as one of Vietnam's longest and most scenic routes. Travelers traversing this pass are treated to an ever-changing panorama that transitions from the mountain summit to its base.
Stretching over 30 kilometers, Khanh Le Pass spans altitudes ranging from 200 to 1,700 meters above sea level. It stands out as one of Vietnam's grandest passages, renowned for its rugged terrain. The road winds alongside towering rocky cliffs on one side and a steep abyss on the other.
Beyond its name Khanh Le, the pass is also known as Khanh Vinh Pass, as a portion nestles within Khanh Vinh District, Khanh Hoa Province. Additionally, part of the pass resides in Bidoup – Nui Ba National Park, Lam Dong Province, giving it the alias Bidoup Pass. The pass's contour resembles the Greek letter "Omega," leading some to dub it Omega Pass.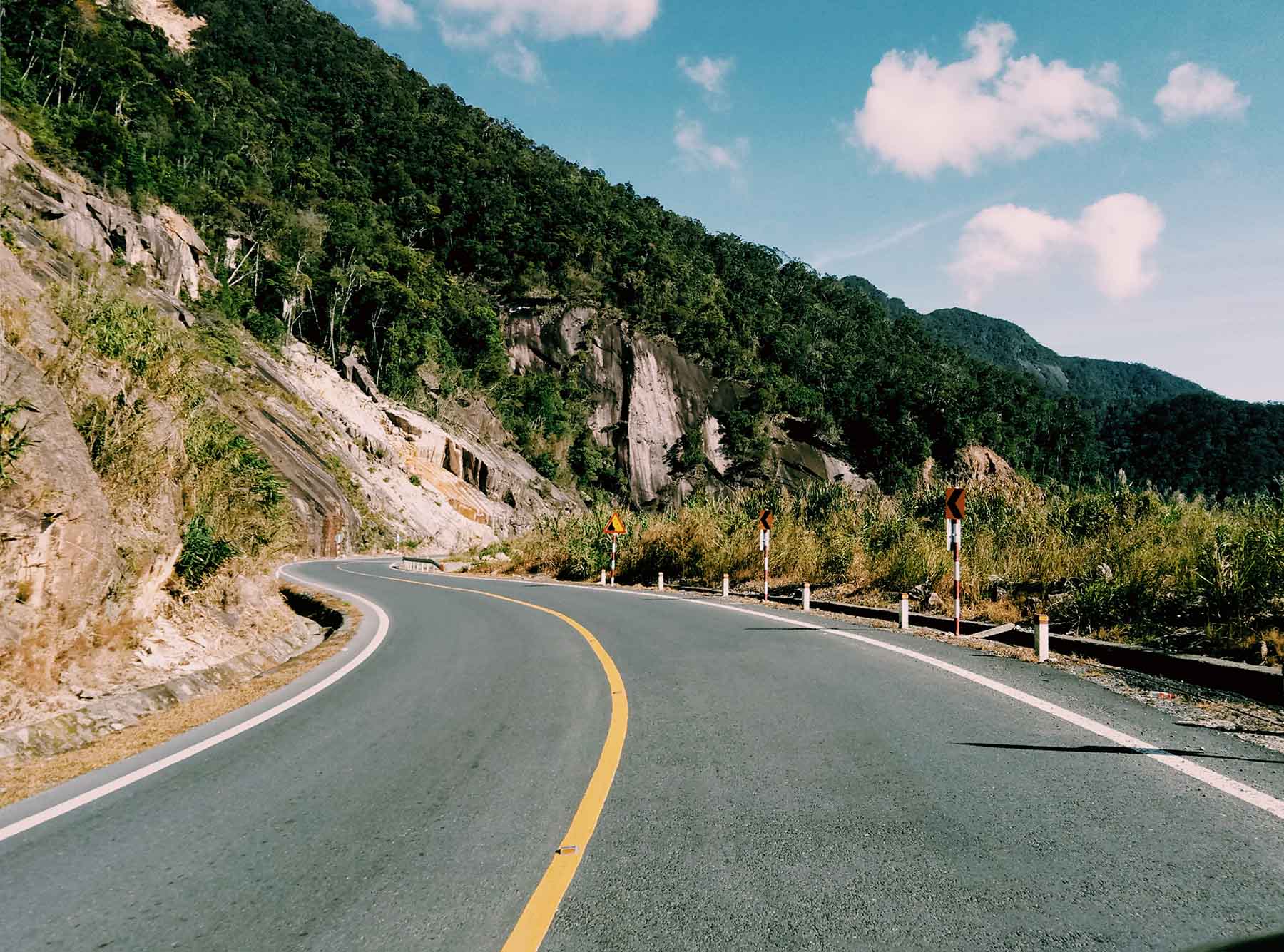 Given the dramatic height variation from summit to base, Khanh Le Pass experiences ever-shifting weather. The peak offers a cool climate, while the base boasts a hot, dry one. Following rainy spells, travelers may witness an ethereal sea of clouds, while sunny days reveal the pass's majestic terrain.
As travelers descend toward Khanh Hoa Province, the landscape evolves. The pine forests of Lam Dong Province make way for the pristine forests characteristic of the Central Highlands – South Central Coast ecosystems. This region harbors a wealth of rare flora and fauna, preserving a slice of nature's bounty. The transition to Nha Trang City is marked by expansive green rice fields. The pass's enchanting scenery, presenting myriad hues, provides endless inspiration for nature enthusiasts.
For those embarking on a self-driven journey through Khanh Le Pass, adept driving skills and unwavering focus are essential. The route is replete with sharp turns and winding stretches, coupled with limited visibility. Travelers must prioritize safety, opting for clear weather conditions to undertake this pass's unforgettable experience.